A.P.parent Snapshot, 2016
(The Children Act 1989)
Installation
Children's inflatable toy house, blackboard paint, uv paint, acrylic piggybank, fabric, PVA, rescue blankets, uv lights, air pump
223 x 213 x 198cm
2016


Hornsey Town Hall, site-specifc work conceived to confront neglect and idealised systems of value through assemblage of children's toys.
An inflatable Victorian children's playhouse covered in blackboard paint stands in obstruction to visitors way. A continuous airflow makes the house breathe. Inside the house UV lights reveal a forensic trace, marks of something gone horribly wrong, a small acrylic house (a piggybank) stands amongst the carnage.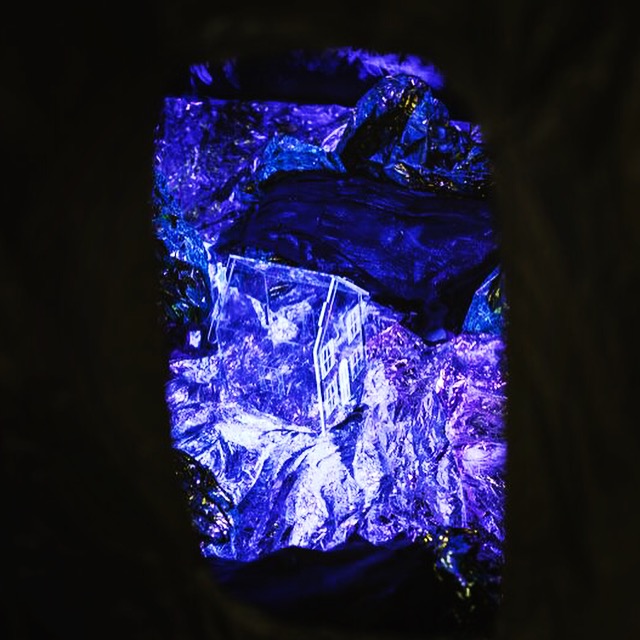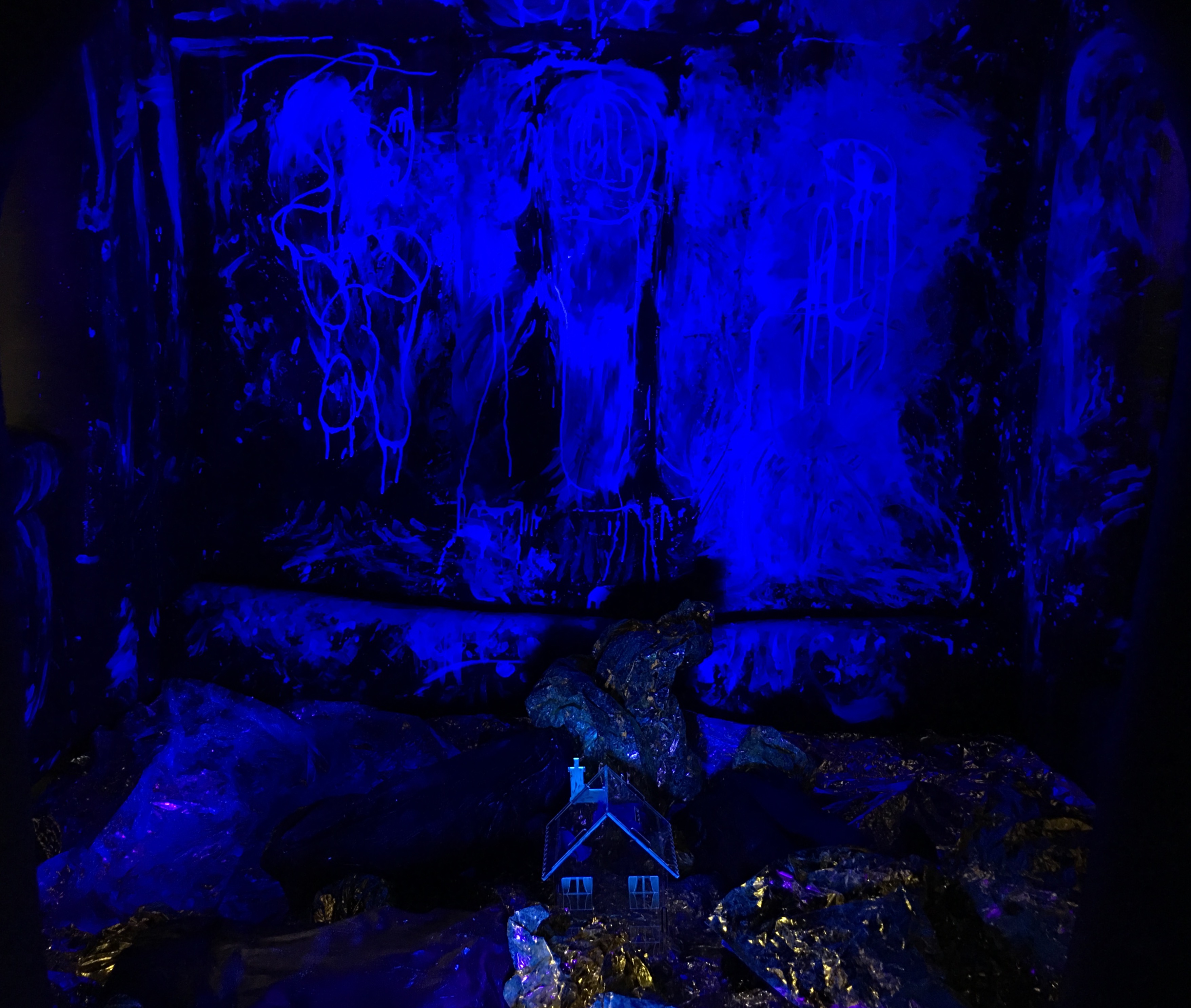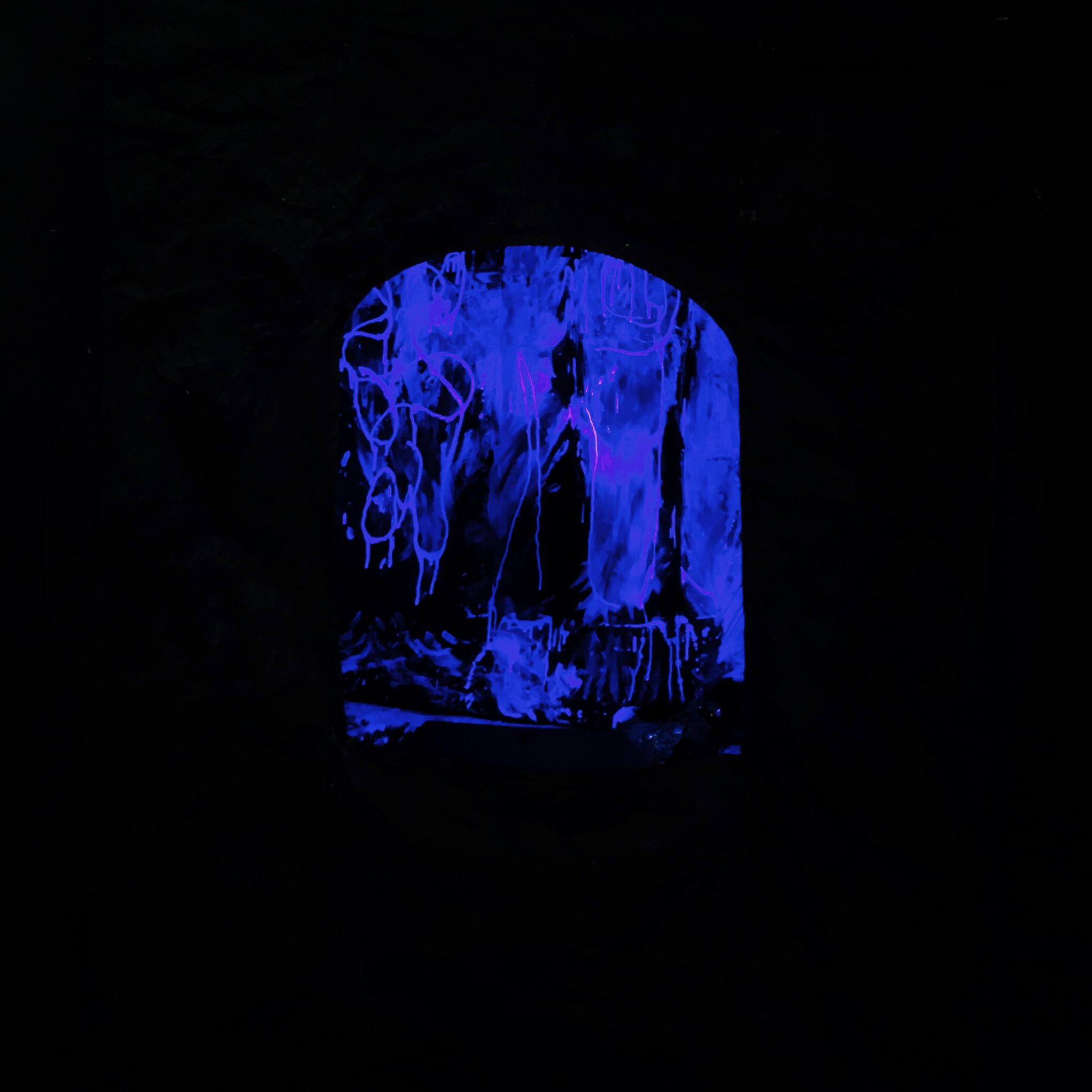 Photography © Ben Lansky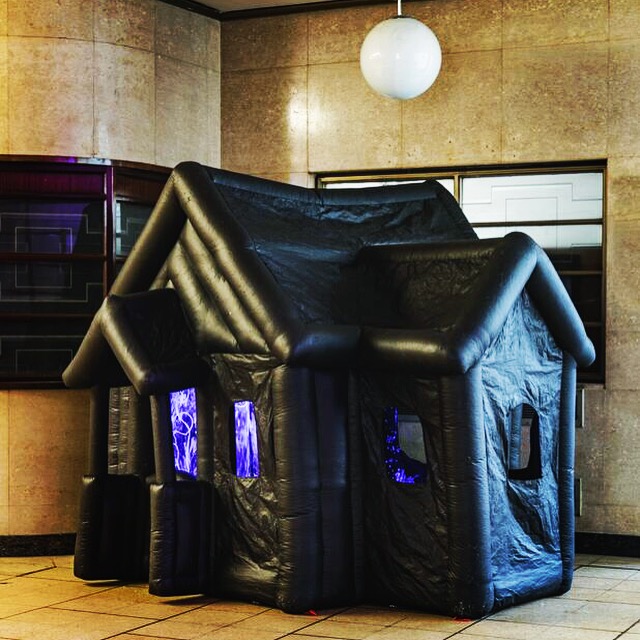 All rights reserved © 2020 Simona Sharafudinov