Photo © Ben Lansky
Burial of the Dead
Sculpture & 4 hours performance
Soil, charcoal, gold leaf, goatskin, rope, lard, shoes
200 x 160 cm
2017


Created during a period of grief, the work is an elegy to the artist's late friend Alice de Barrau. Installed ceiling to floor and realised as a 4-hours enduring performance. It sculpts the space using geometrical shapes and decaying materials to allude to mortality and transience of life. Its shifting perspective, impolite occupation of space and fierce bodily tension presented in performance interrupts and obstructs the flow of reason.

Its title is a reference to T.S. Eliot poem The Wasteland.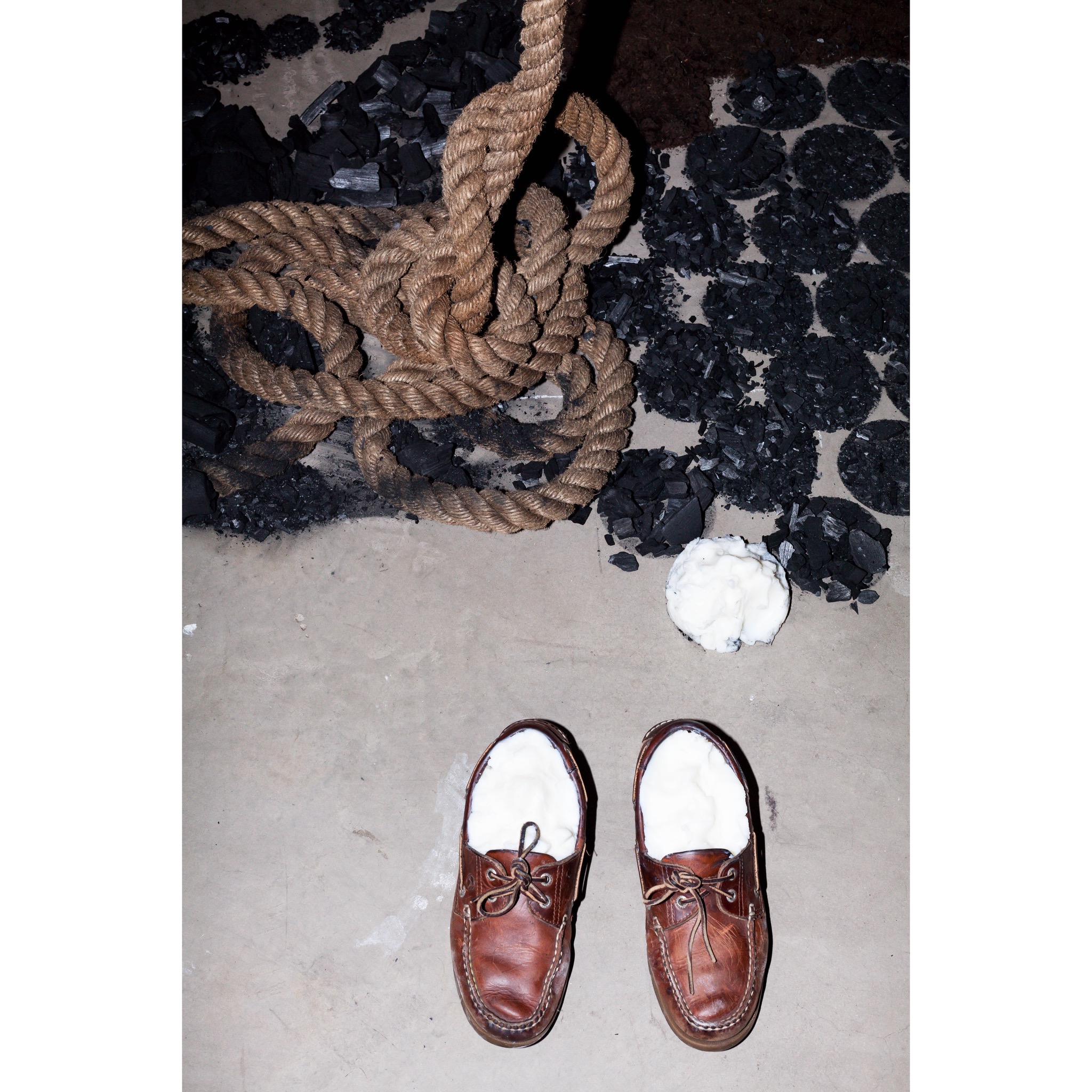 Photography © Ben Lansky & Anni Katrin Elmer