Video © R.S


"The eye was first taken on entering the gallery by light reflections and distortions of mirror. It was playful and beautiful but hinted at subterranean disquiet. As you moved closer, curious to look through the peepholes you saw what was contained inside the reflected cube. Simona - her body transformed into a distorted fungal growth, eyes alive with the memory of terror, strung on a wire, electric and banal in a room of wool, felt and rotting ham hanging from butcher's hooks. It was a work that fully understood how to lead the eye to the central horror of existence whilst children played on the outside hilariously contemplating themselves in the distorted mirrors that made up the cube." credit: Paul Rhys



Envoi
Sculpture & durational performance (30 hours)
Wood, flexible mirror, door viewers, projector, light bulb, wool, soil, meat, clay, metal, charcoal, canvas,
240 x 240 x 240 cm
2016


Conceived for and during a month-long L'Agence en Residence residency and exhibited in a solo exhibition in Bordeaux, France. The work was made to exist within a triad of architectural, technological and bodily elements and explore the interaction between the elements and their co-existence in space. The tension that ensued was held by repetitive action, sound and durational performance performed for 30 hours over 5 days.

Named after a poem by Ocavio Paz, the work is a reaction against idealism and a response to the horror of existence, lives lost and shell-shocked into statue-like states by means of technology. Bringing into play a 160 degrees spherical view of a peephole, aesthetically clean, little glass eye, commonly used to protect, screen, as a border between private/public, inside/outside, surveillance/entrapment. The mirrored cube, a phantasm of the ubiquitous square frame where self-reflection takes place, shifting between a funhouse and a peepshow. The audience and its privilege floats upon the reflective surface of a mirror skin. It is this very surface that makes the "exhibition" disappear questioning the space as a protective enclave and the [il]legality of visibility. The choice when to turn away is the privilege.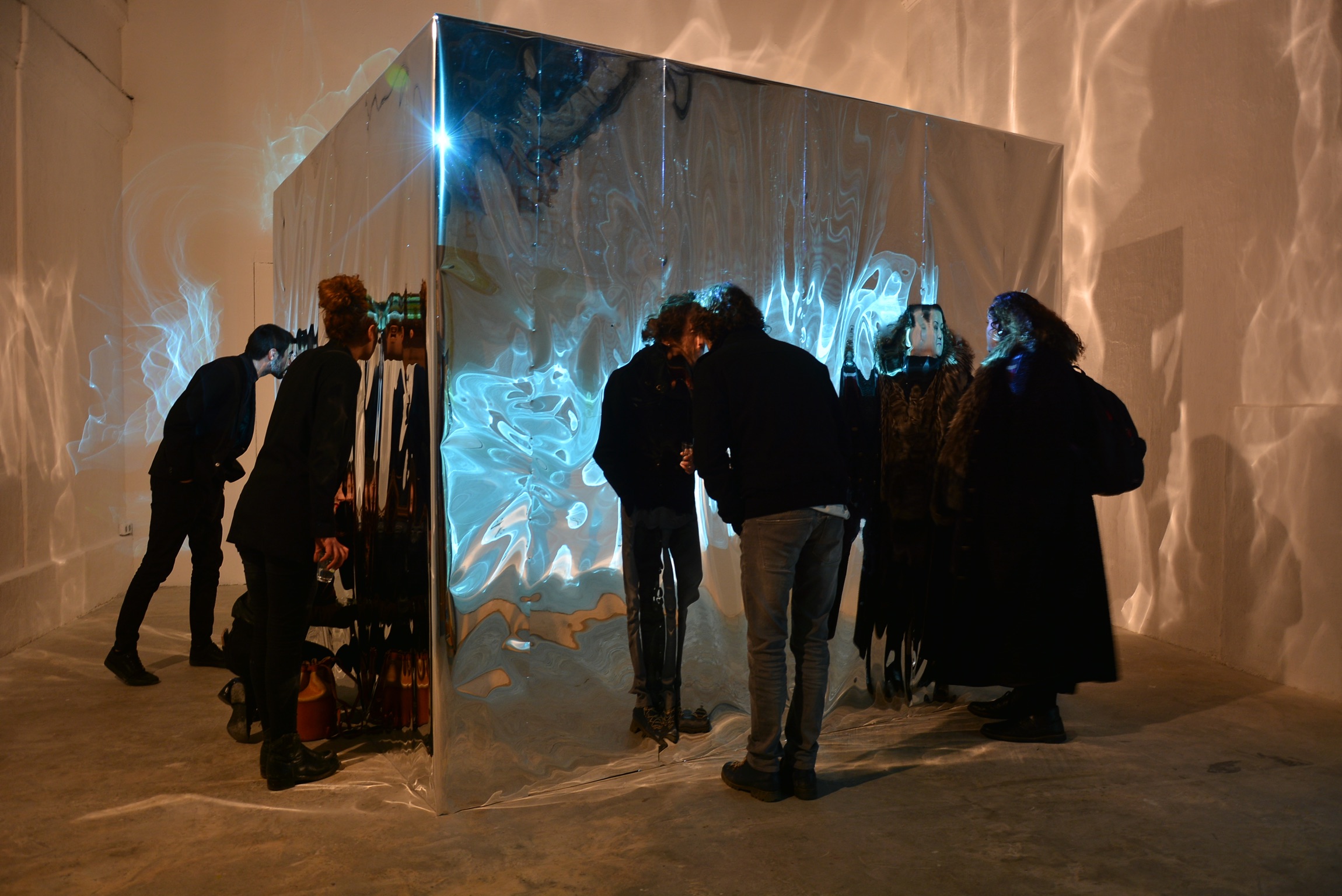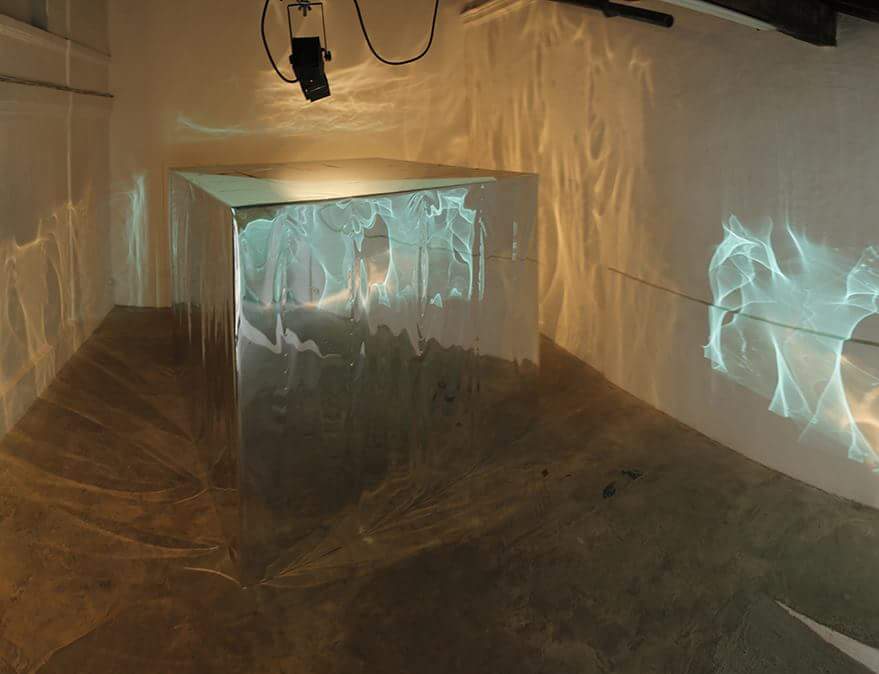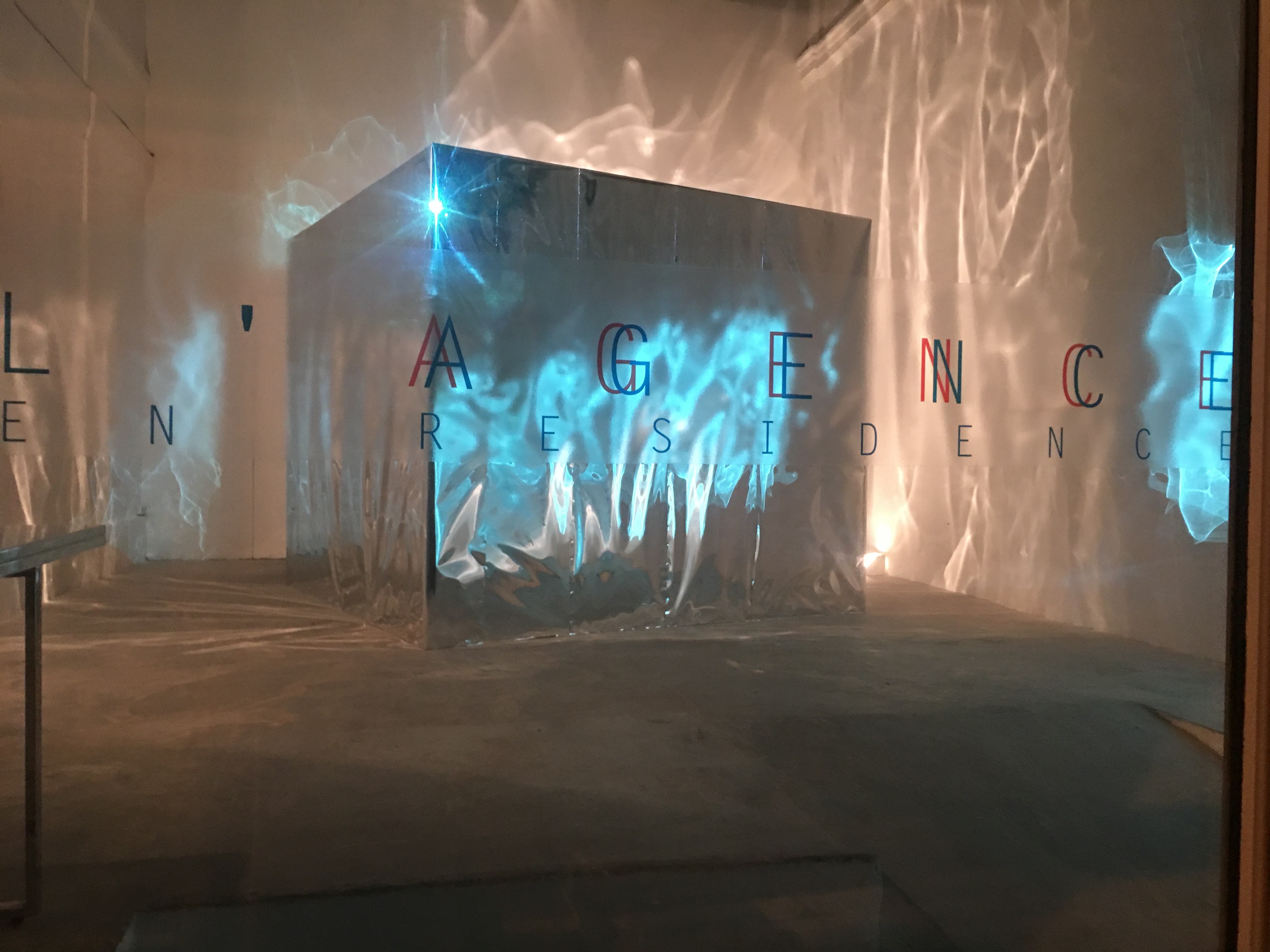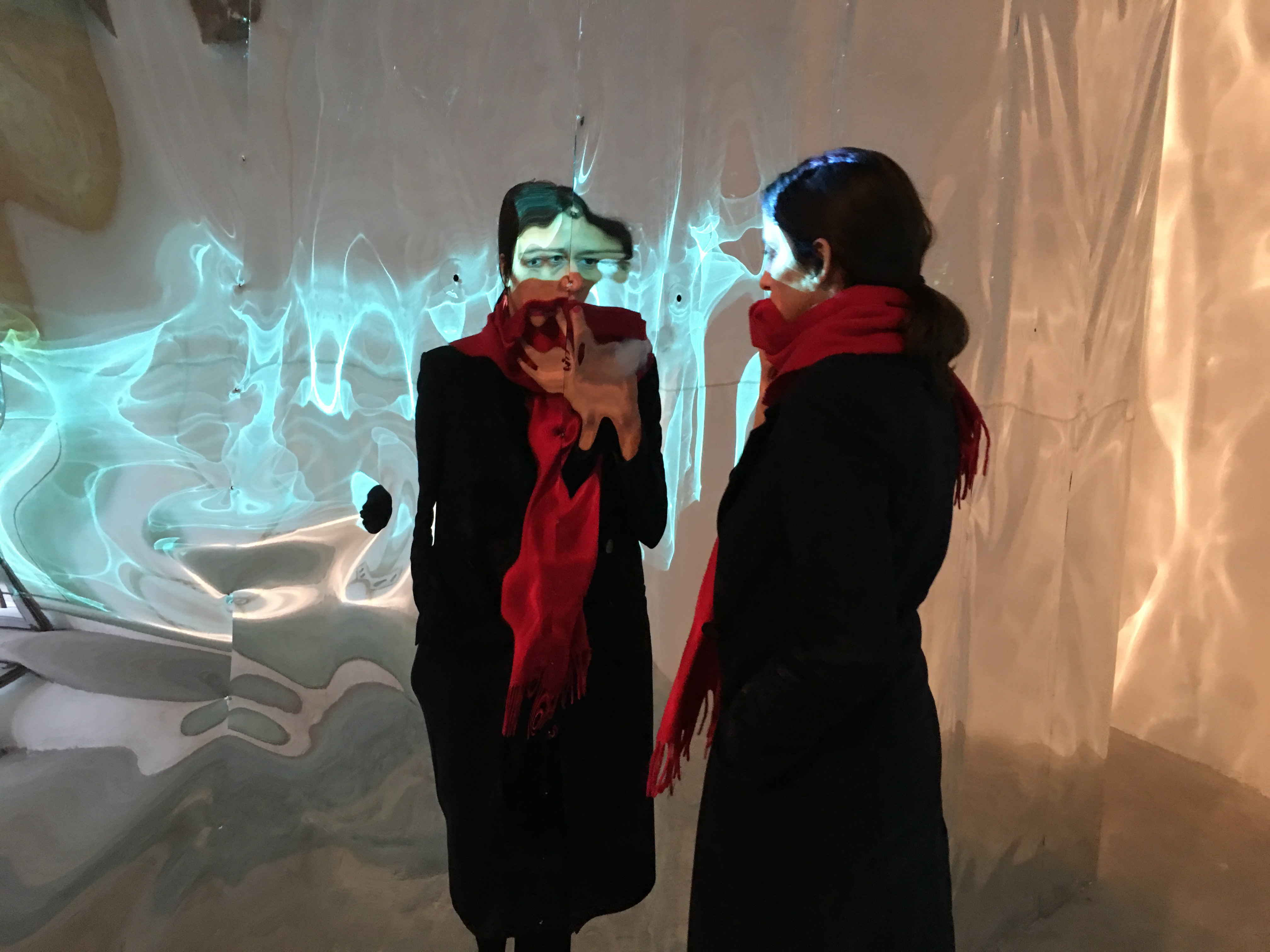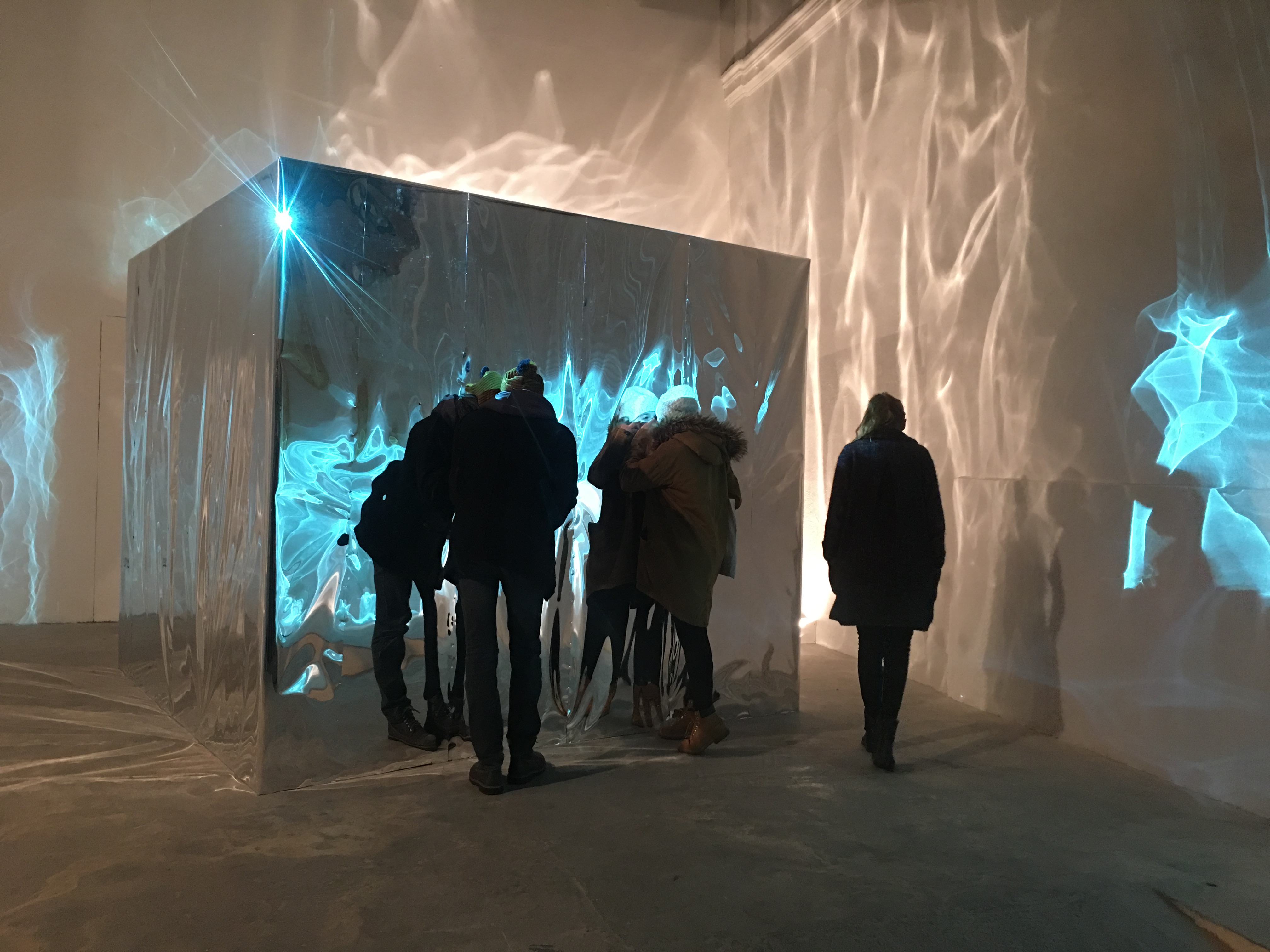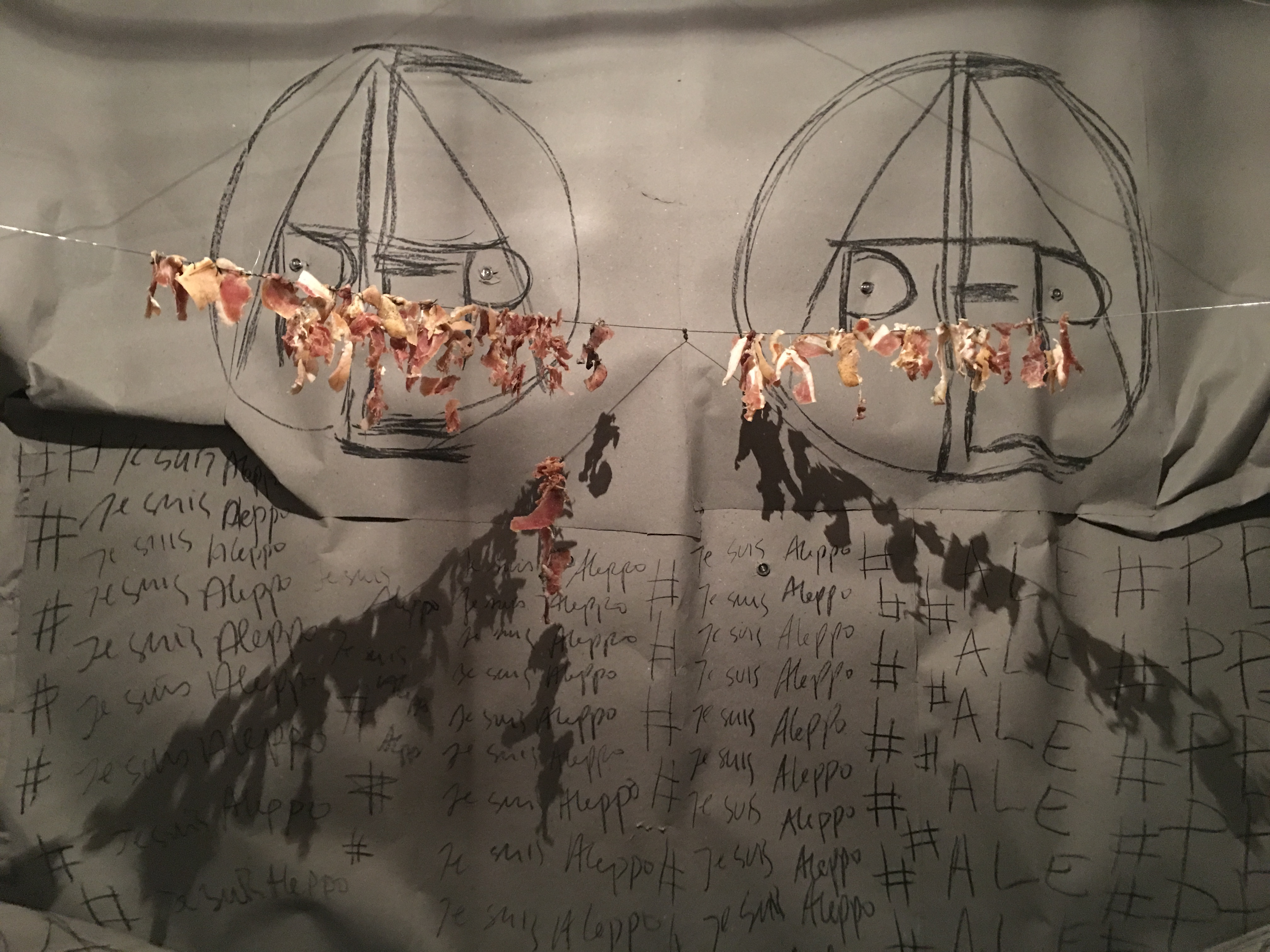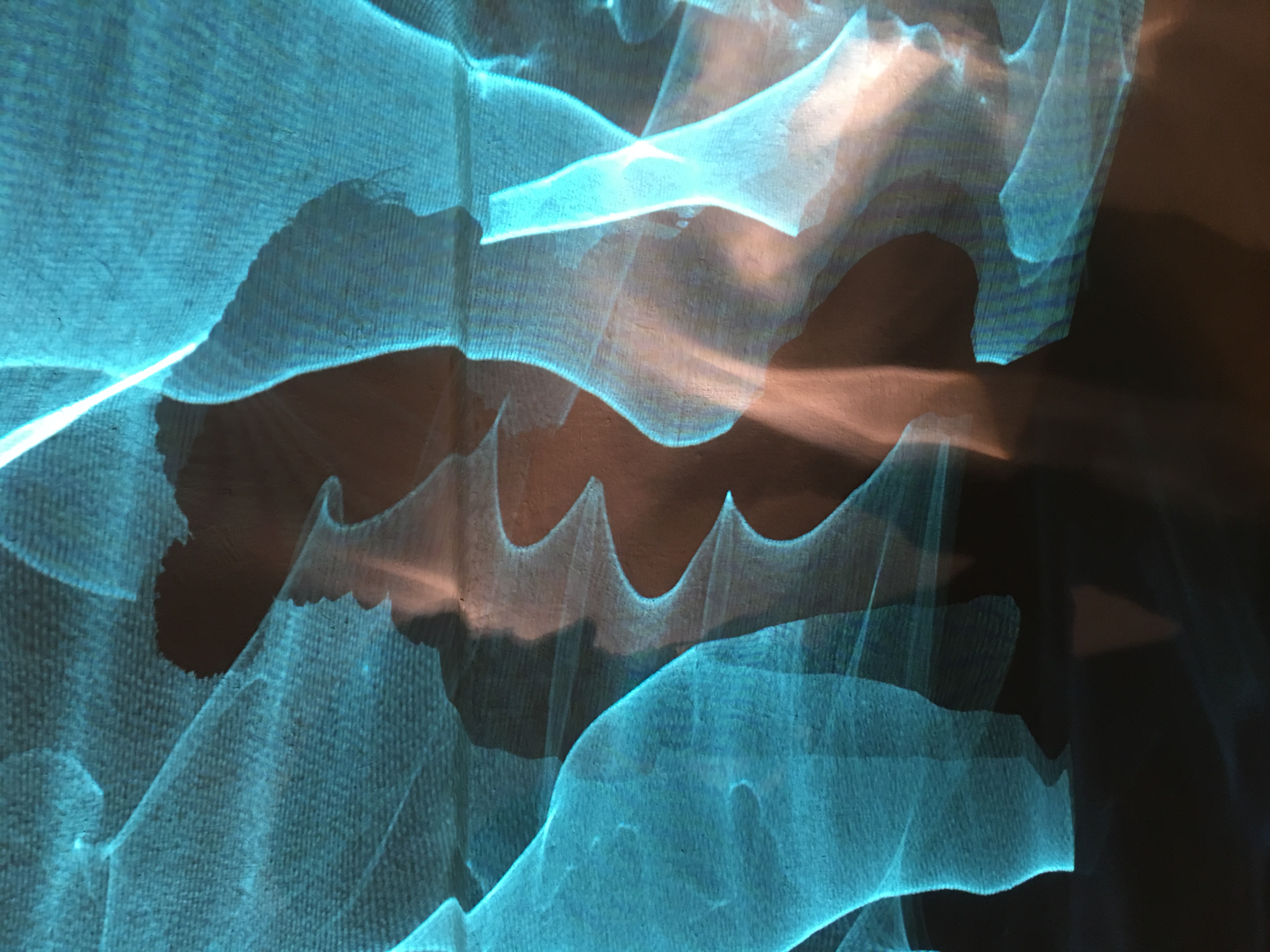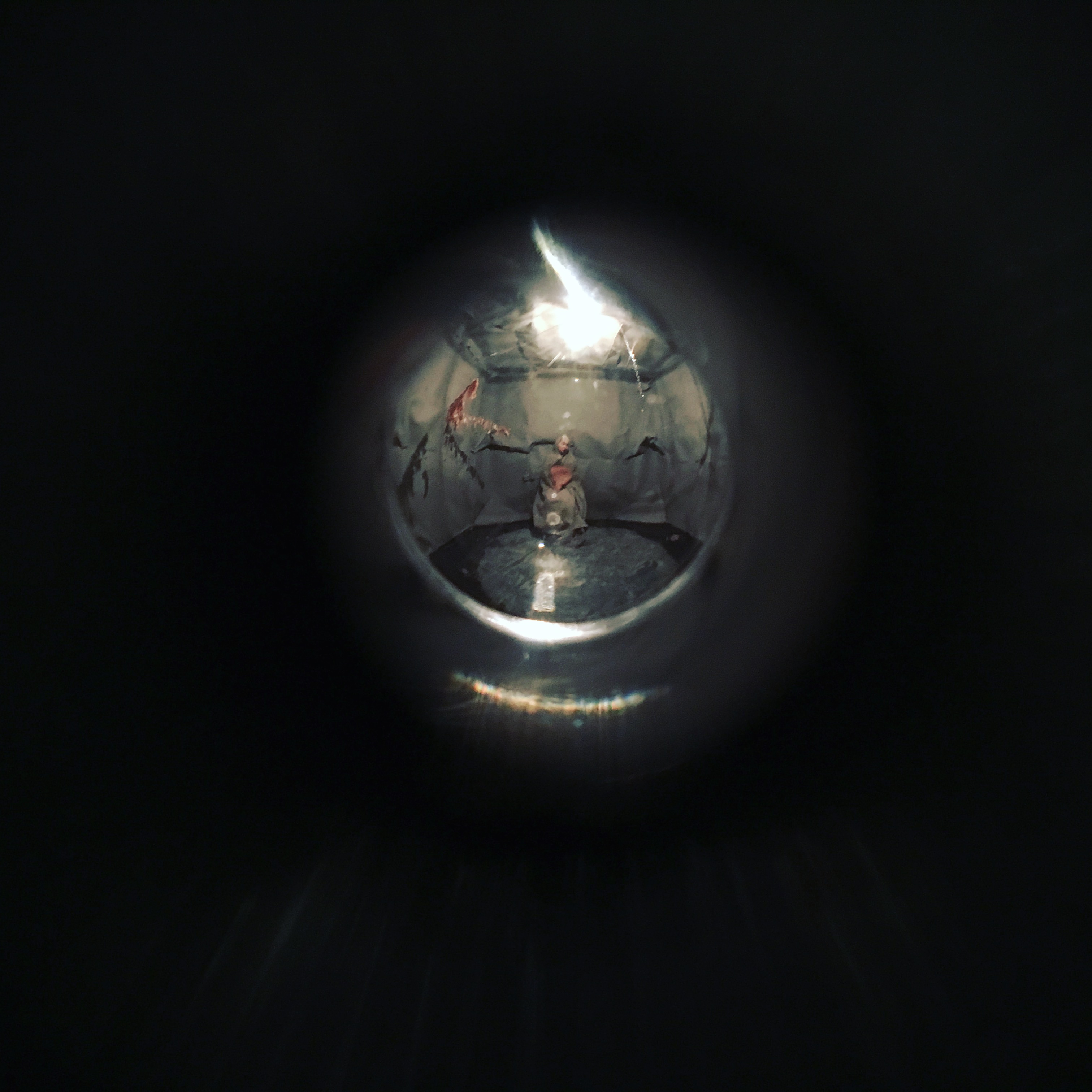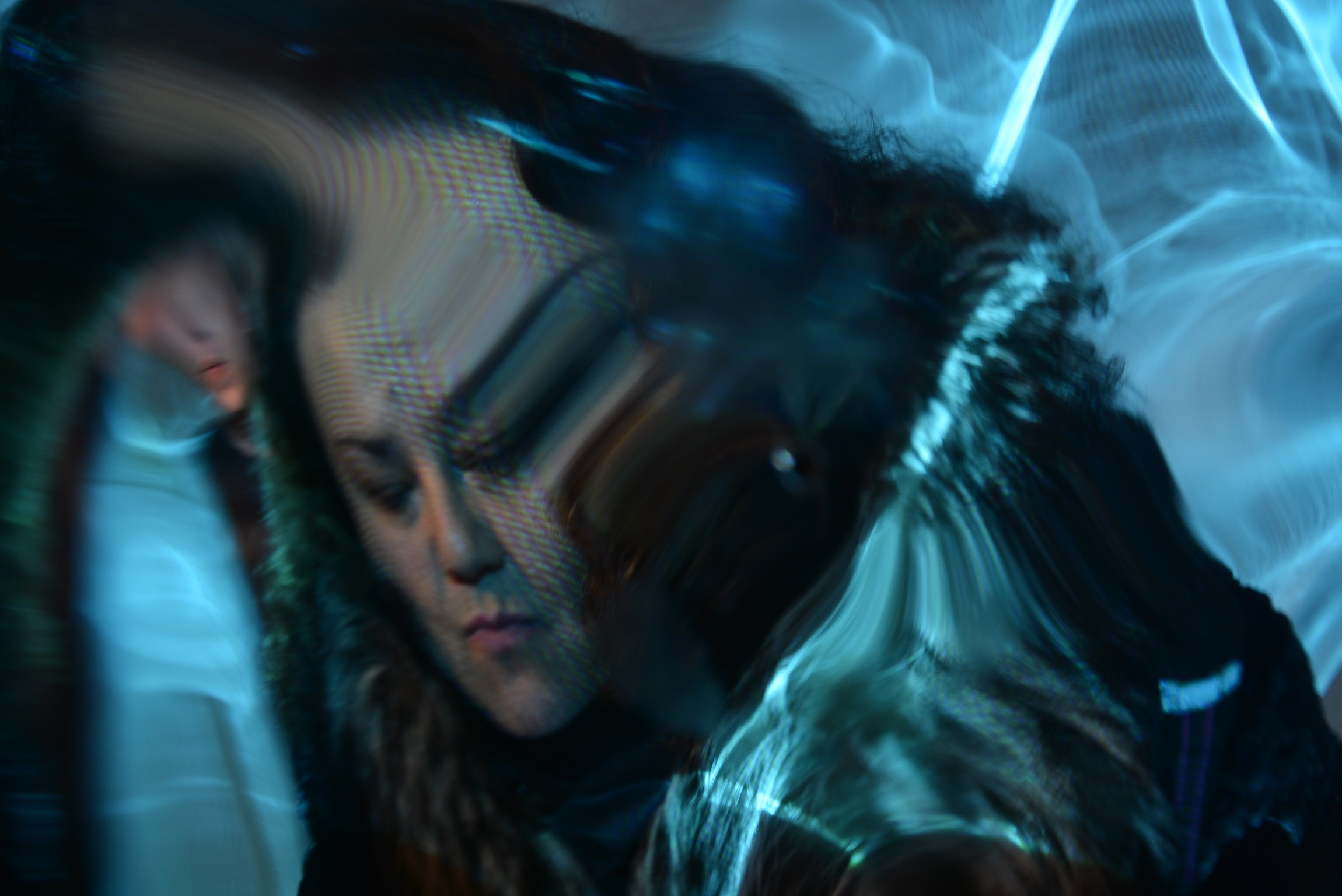 Photography © R.S