Father
Performance (30 hours)
Burnt wood, steel, gold leaf, tribal mask, costume
270 x 198 x 84 cm
Existing in an age of technocapitalism, which renders a body into a mechanical and scientific property and objectification, the artist returns to a recurring theme of exile and dwelling.
The work sculpturally adapts a power symbol of the gold tower. Using the ancient Japanese method Shou Sugi Ban of wood burning to transgressively create its fall, leaving the charred monolith as a monument of our time.
In the frame of black box, the body is installed as a medium for photography, to move away from ubiquity of representation and flat imagery into a process of performativity, where the body becomes a surveillance machine. Clad in a Janus tribal helmet mask, military fighter overalls atop second skin morphsuit covering every inch of human skin, this epicene performer shifts from humanoid gestures, to personifications of VR and CCTV systems, the golden gazing ball in its hands follows, mesmerises and absorbs the image of every spectator.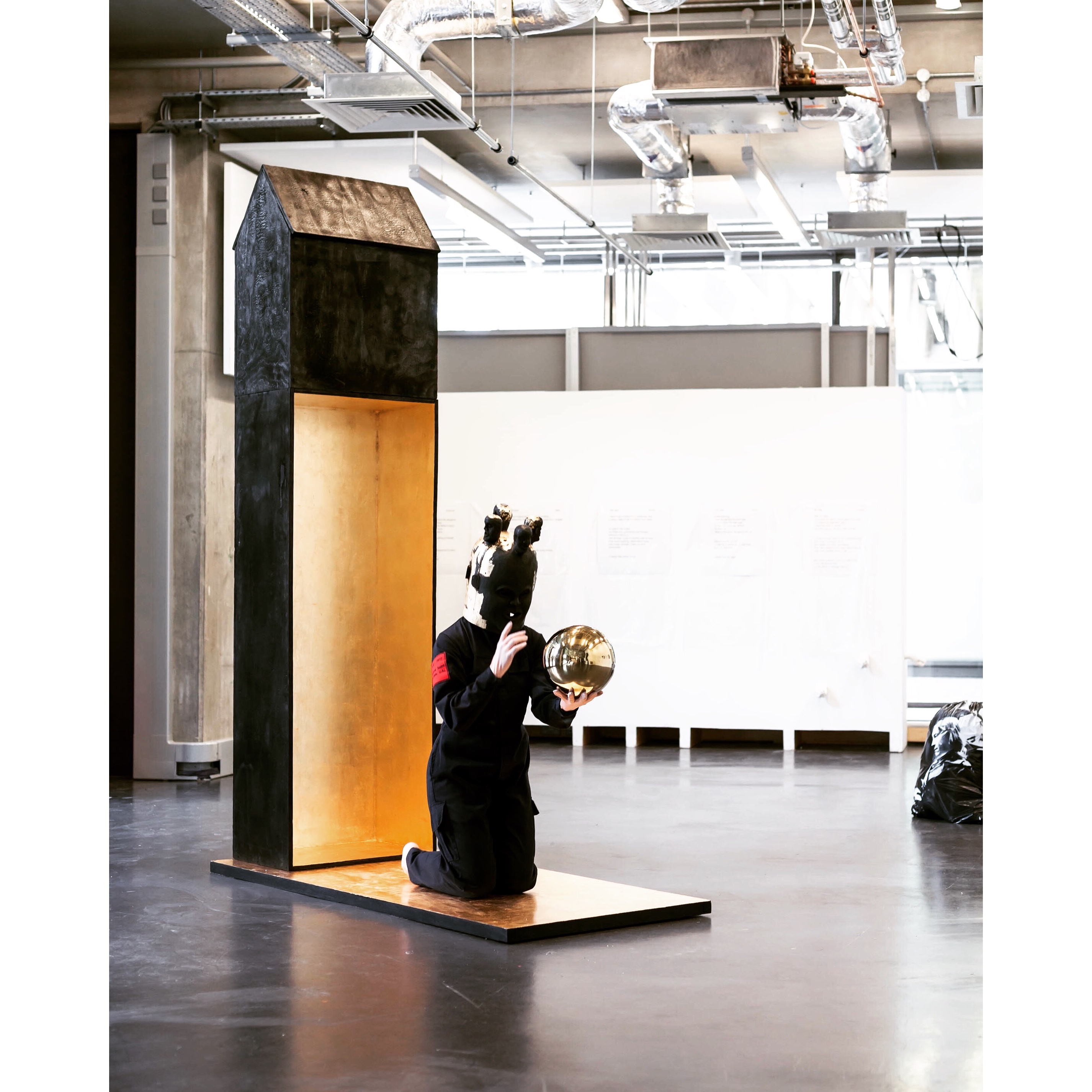 Photo © Anni Katrin Elmer



Photography ©Ben Lansky