Gods and Monsters, 2021
Drawings installation 63 parts, watercolour, ink and pastel, empty bullet casings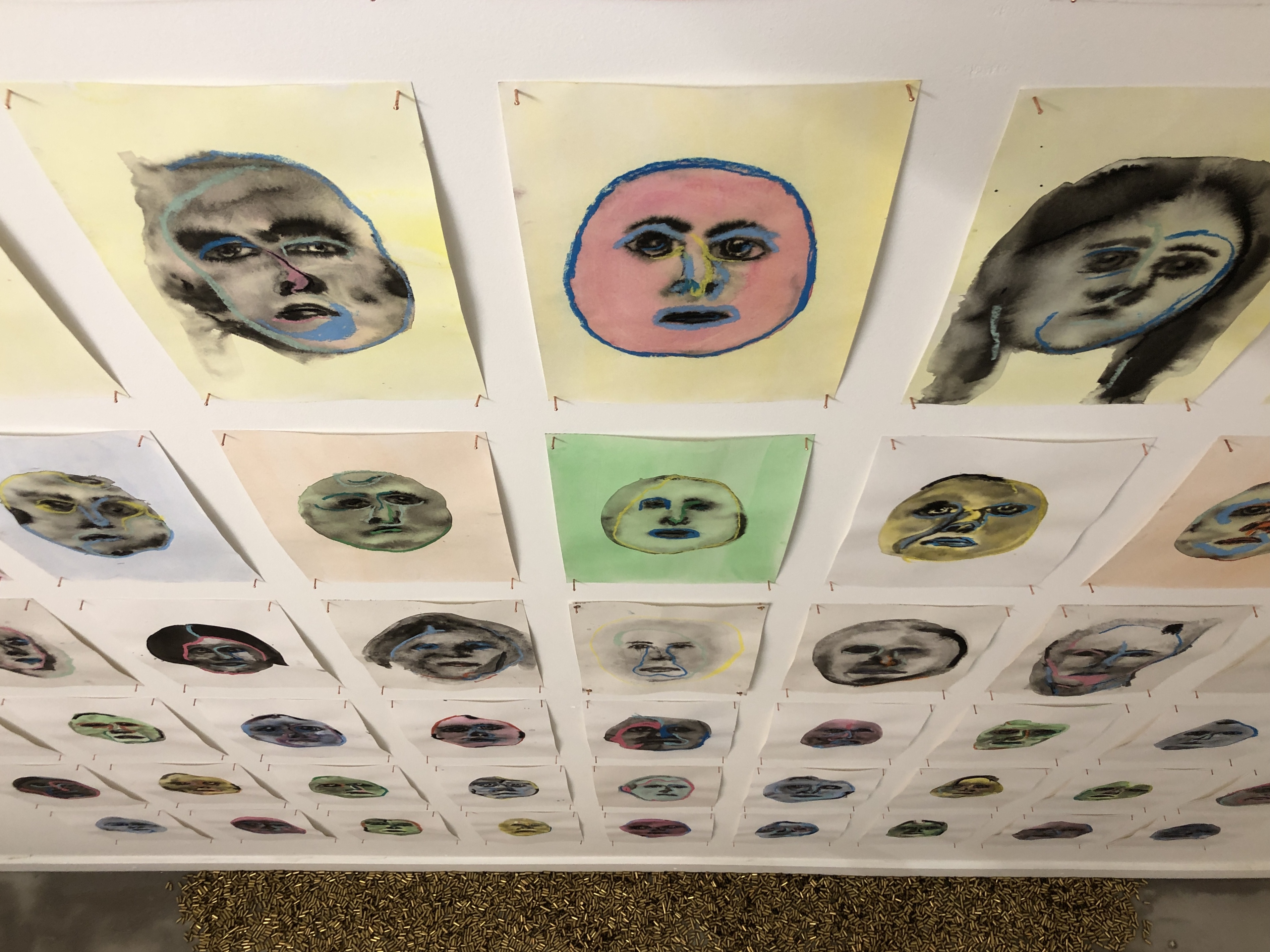 Fear of Extinction, 2021





Blue is the Warmest Colour, 2021




That's Us/Marriage, 2021




The Unbearable Lightness of Dream, 2021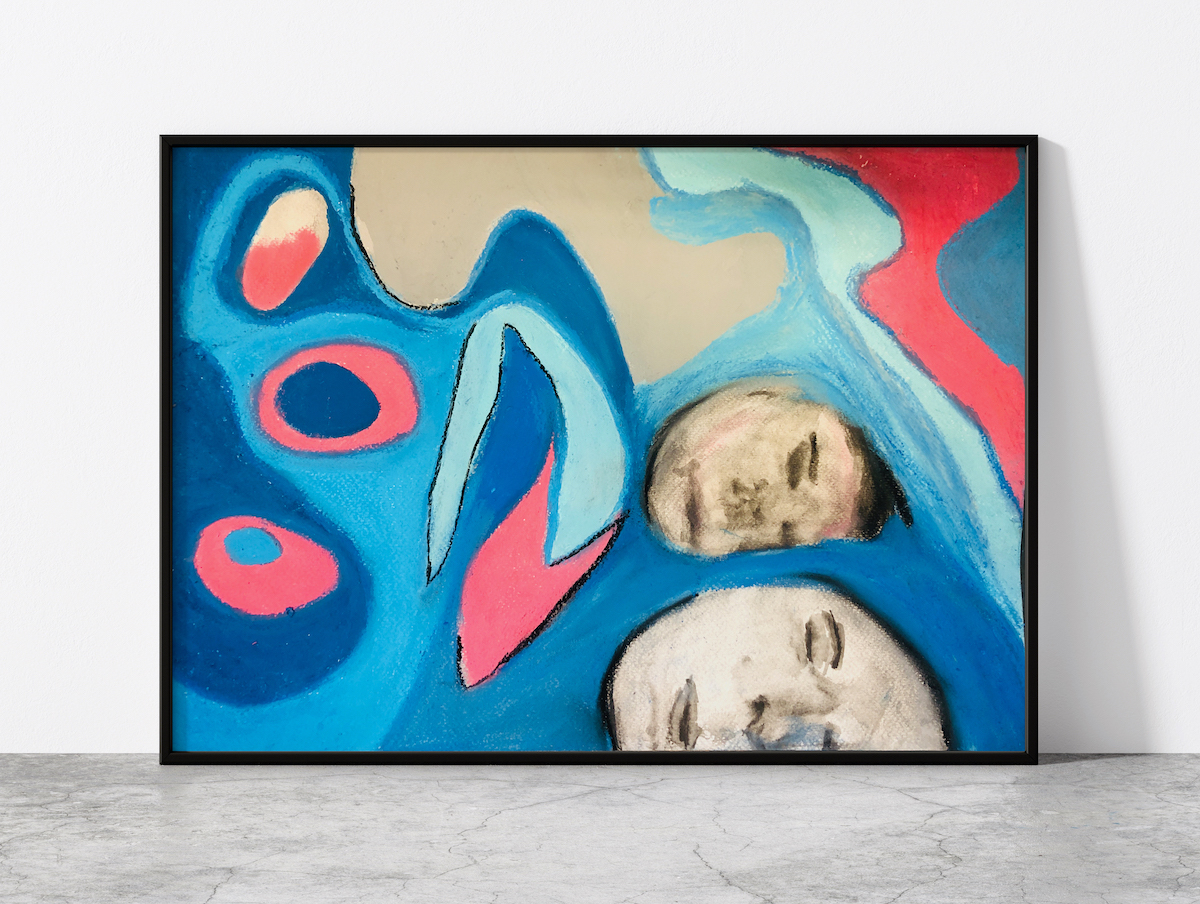 Birth, 2021




Sad Mother, 2021




Dying of Hunger I, 2018




Dying of Hunger II, 2018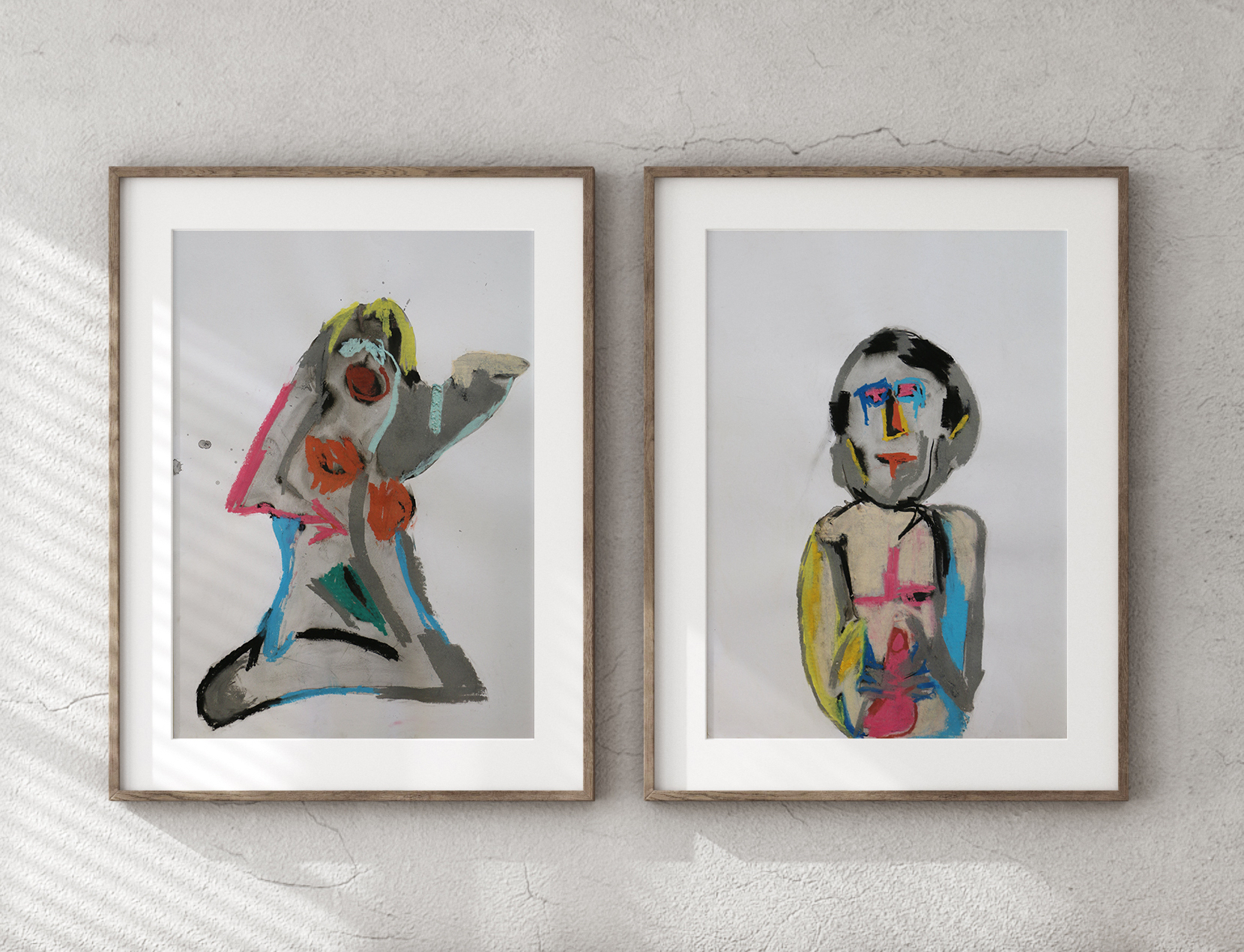 Flame Without Sun, 2020




The Eternal Return, 2020




Scars That Won't Heal, 2020


Lost Horizon, 2019


Lost Horizon Details, 2019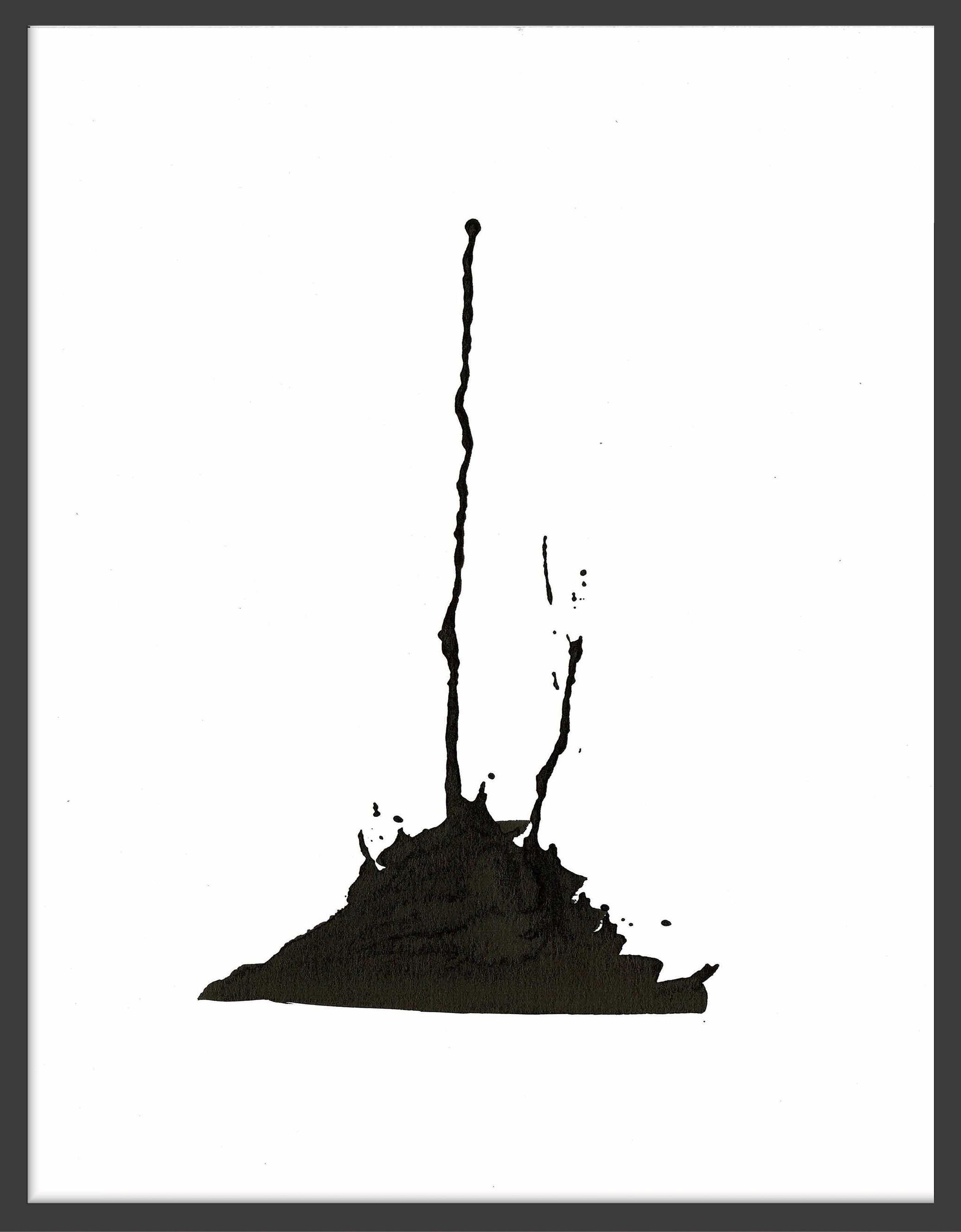 Vague Desire I, 2019




Vague Desire II, 2019




Vague Desire III, 2019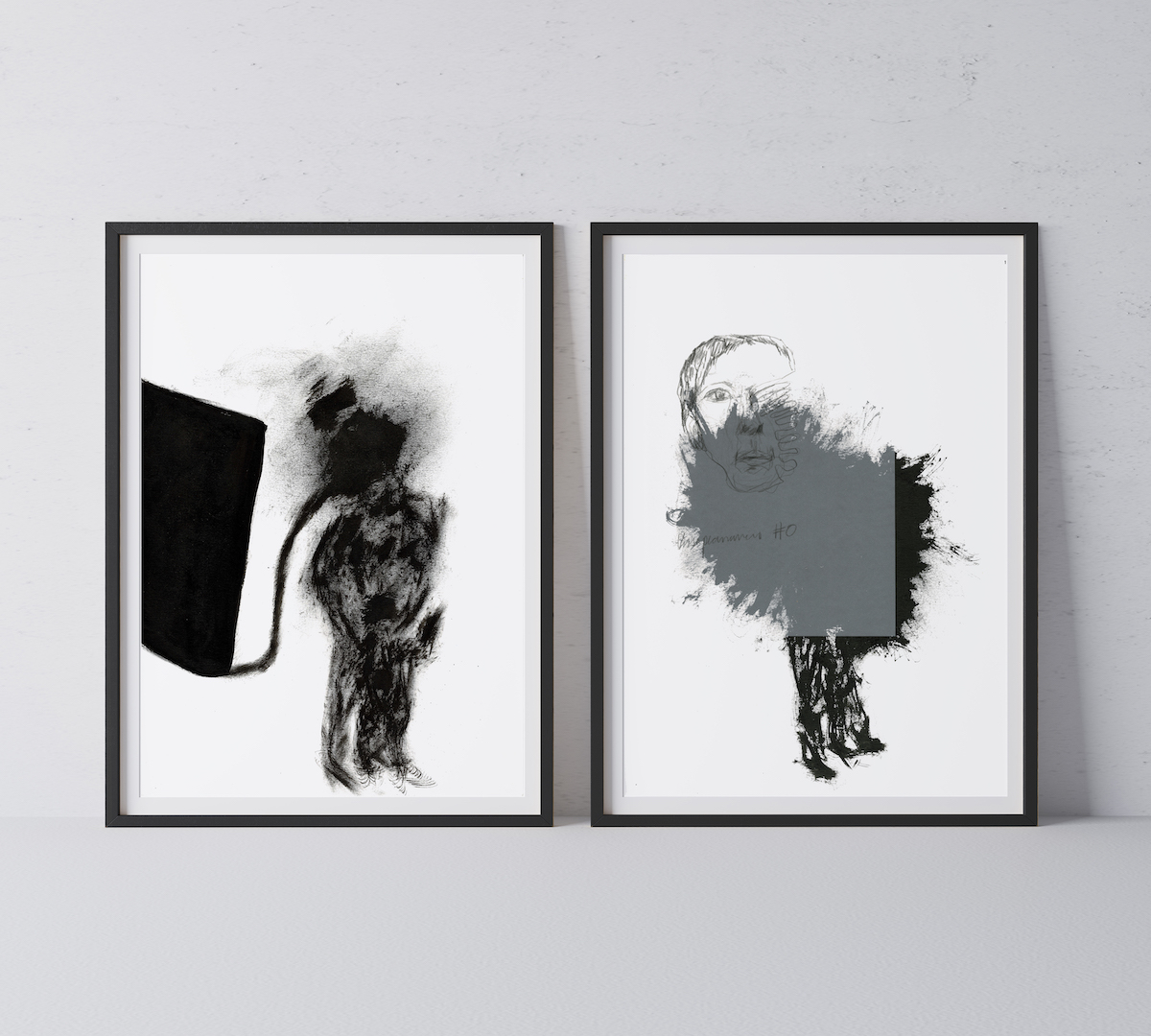 Black Sun, 2019



Turning a Corner, 2019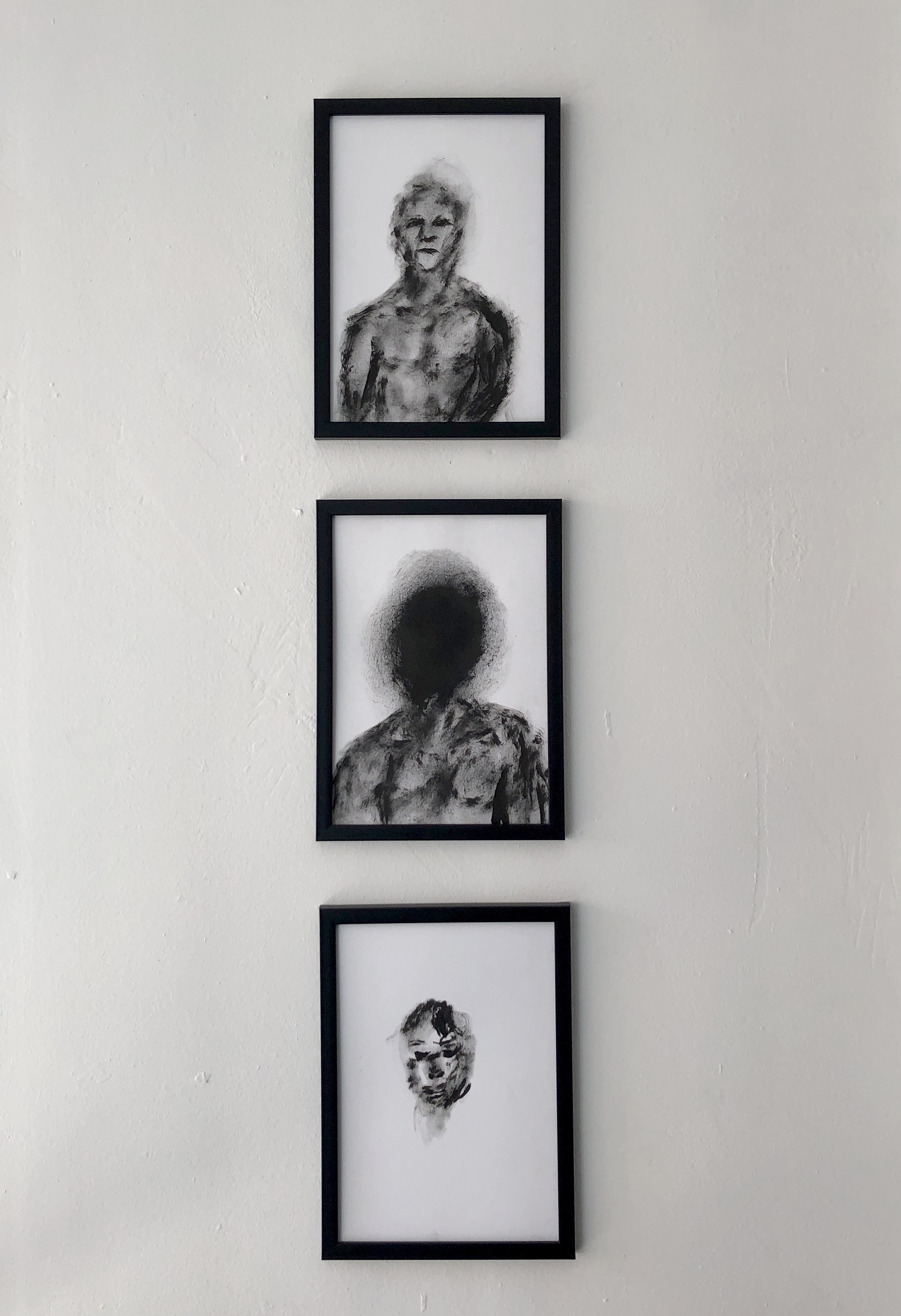 Erasure, What Was Before, 2018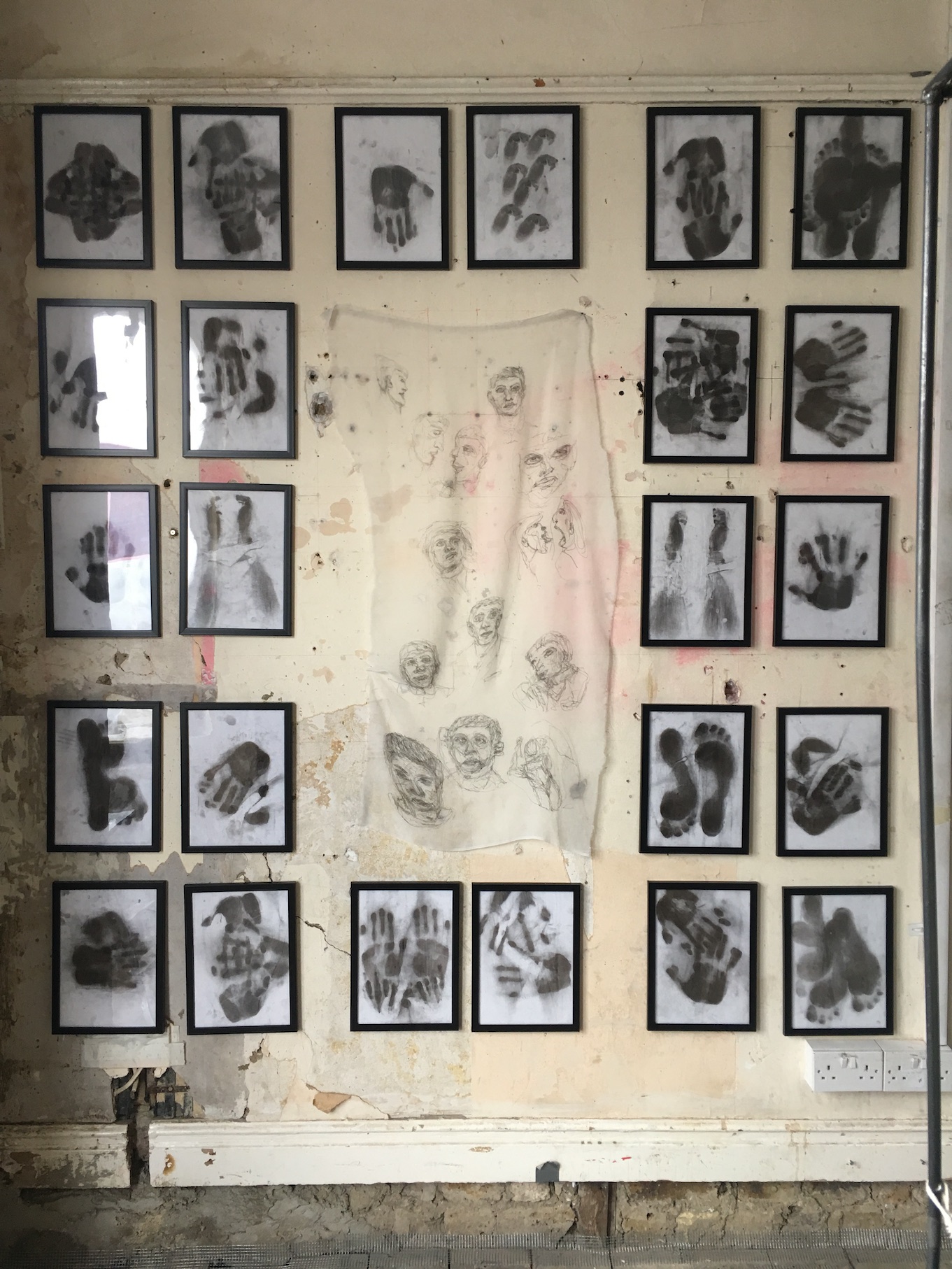 Measuring Serotonin Uptake, 2018




Crossroads, 2016




How You Leave Me, 2014




Migrant Child and Father, 2014

Cactus Tree, 2020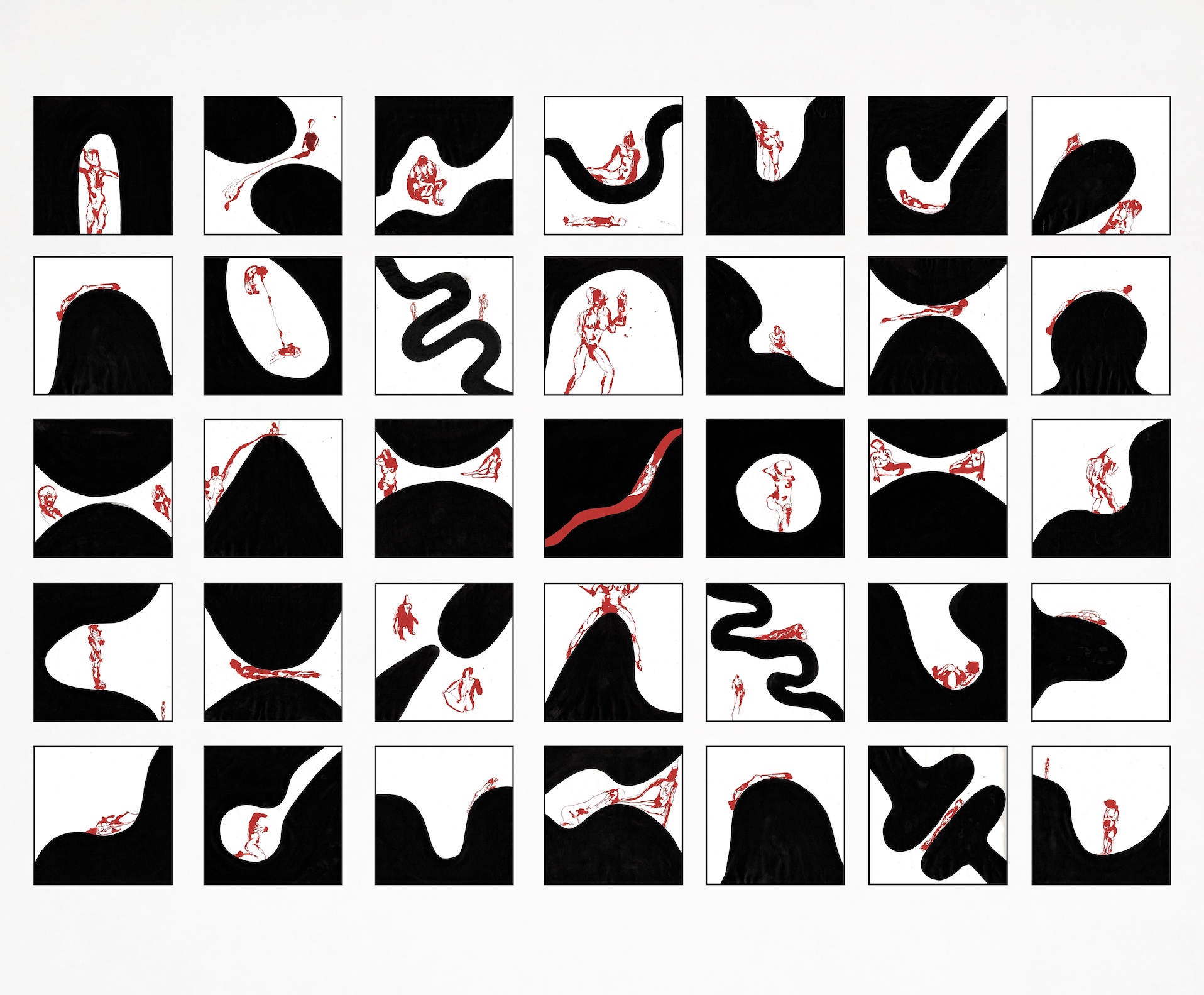 Cactus Tree Flowers, 2020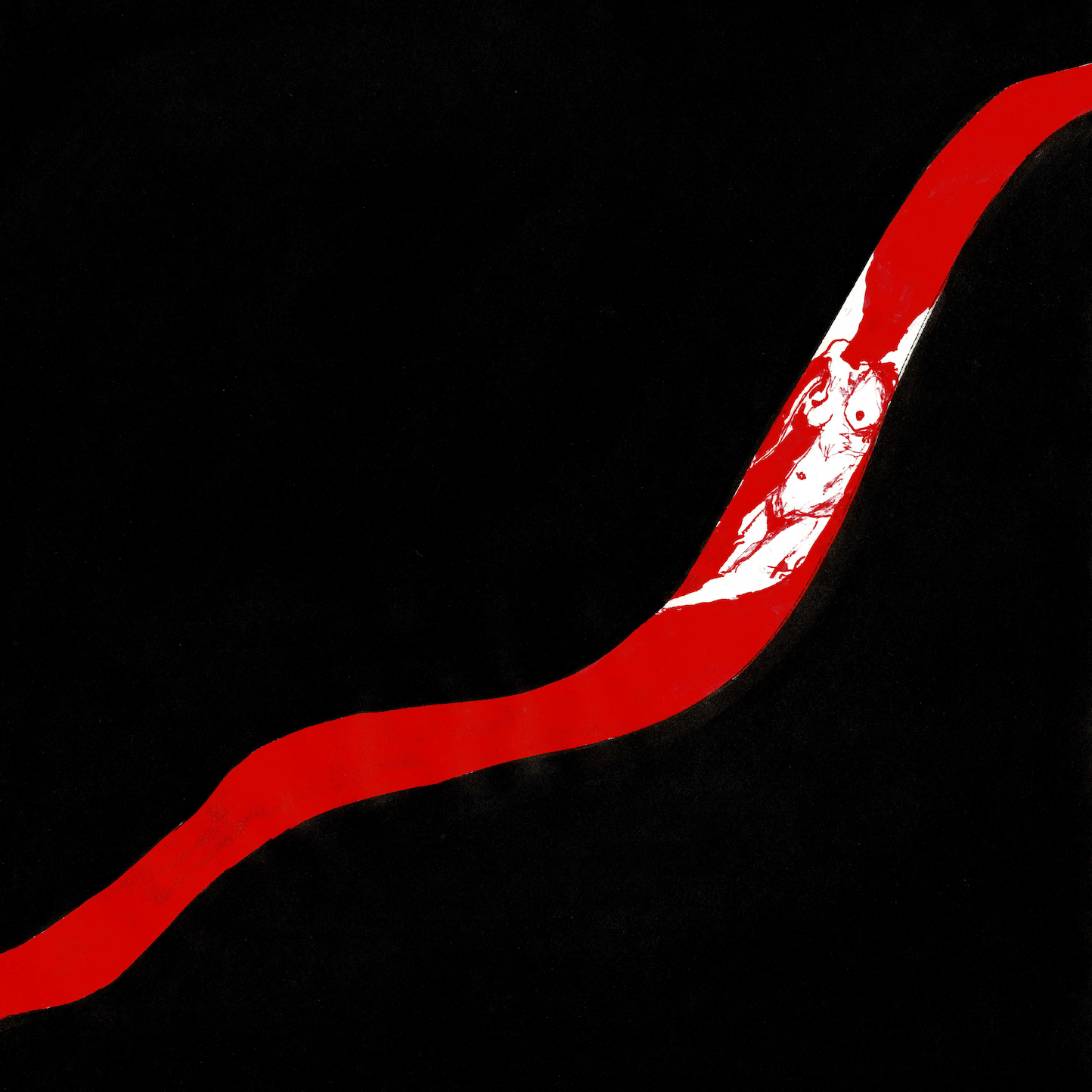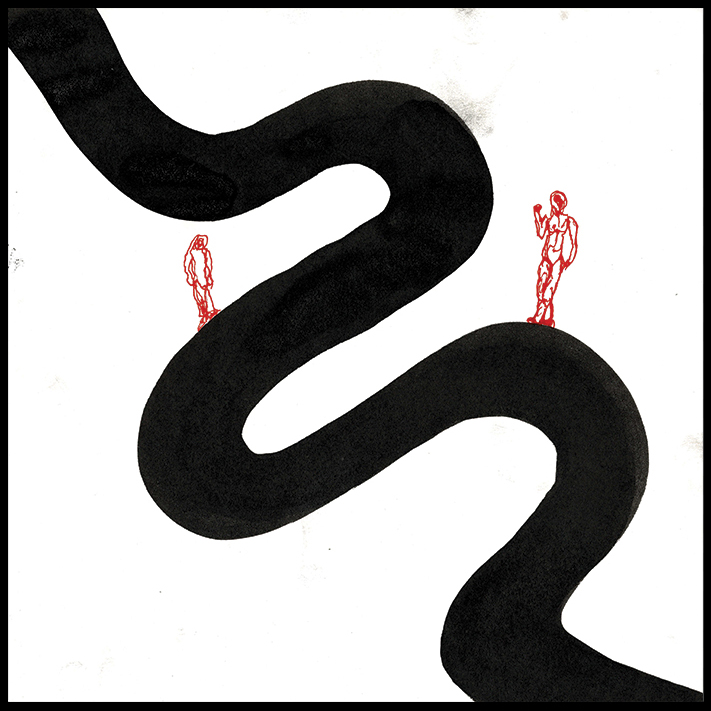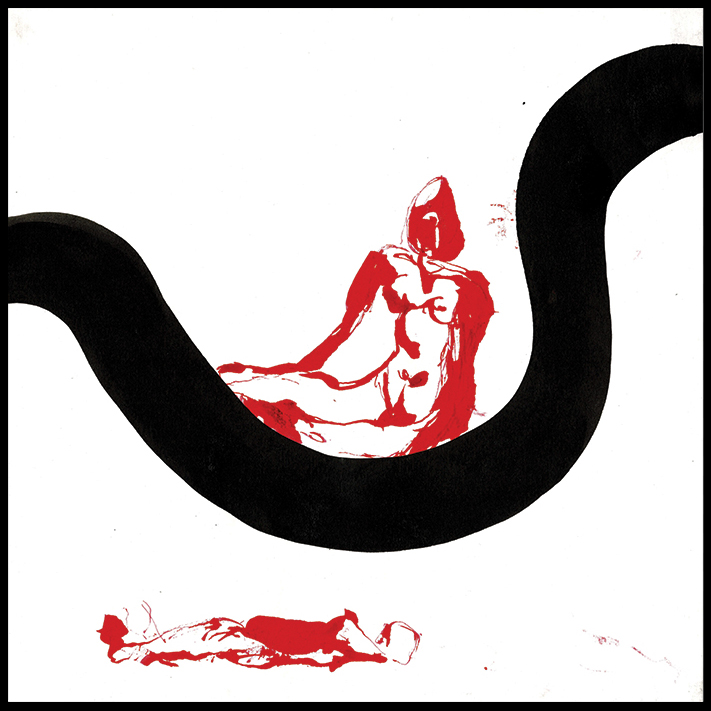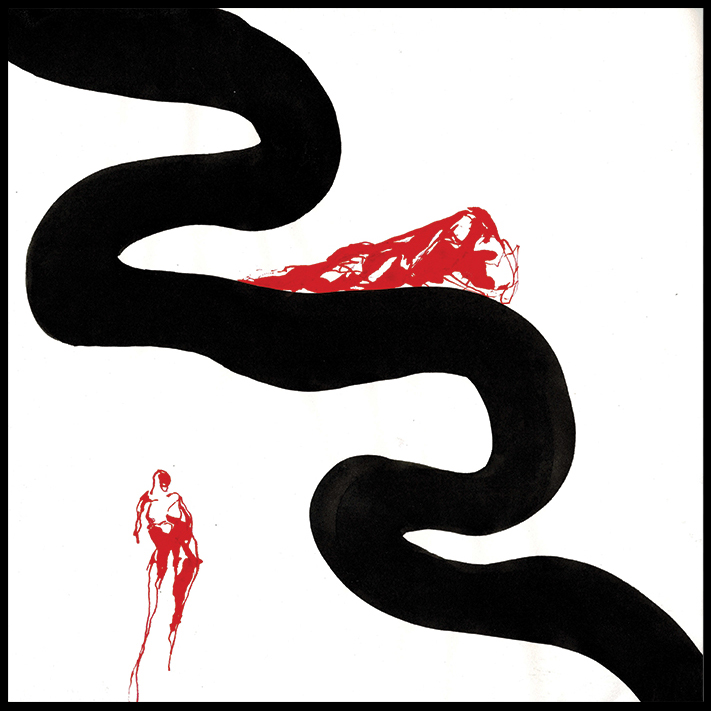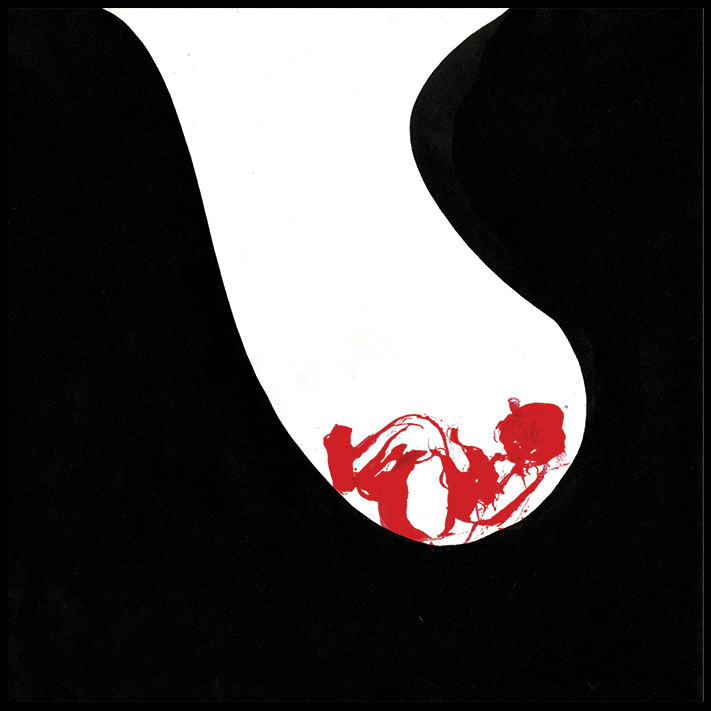 Labyrinth of Depression, 2020



Passages in the Labyrinth of Depression, 2020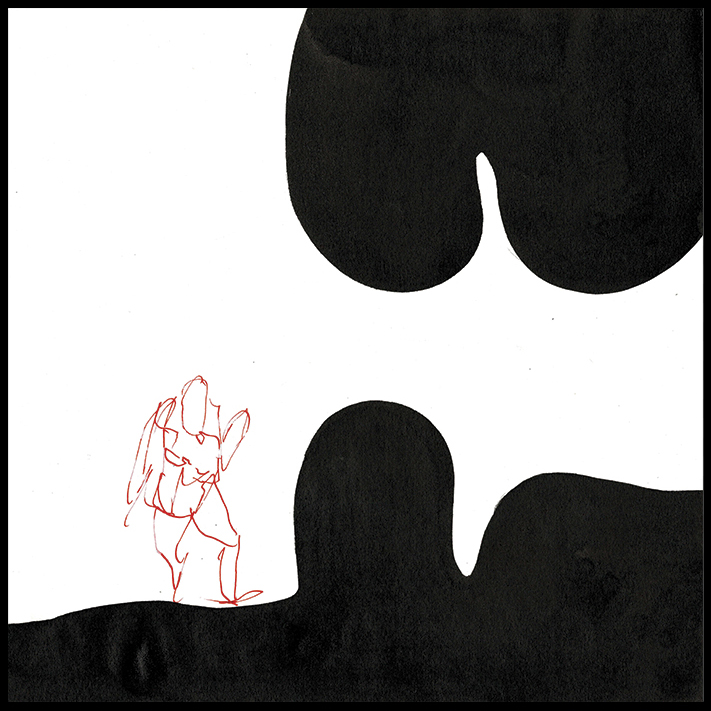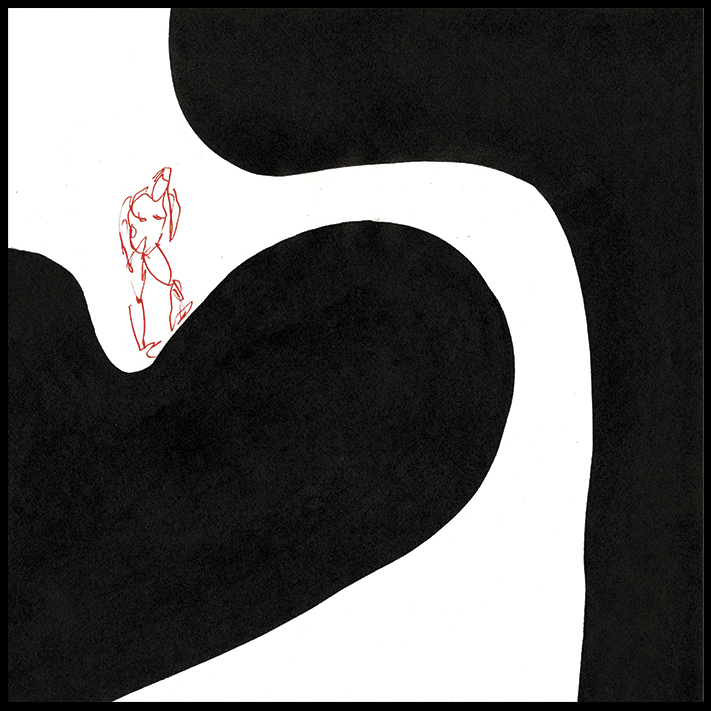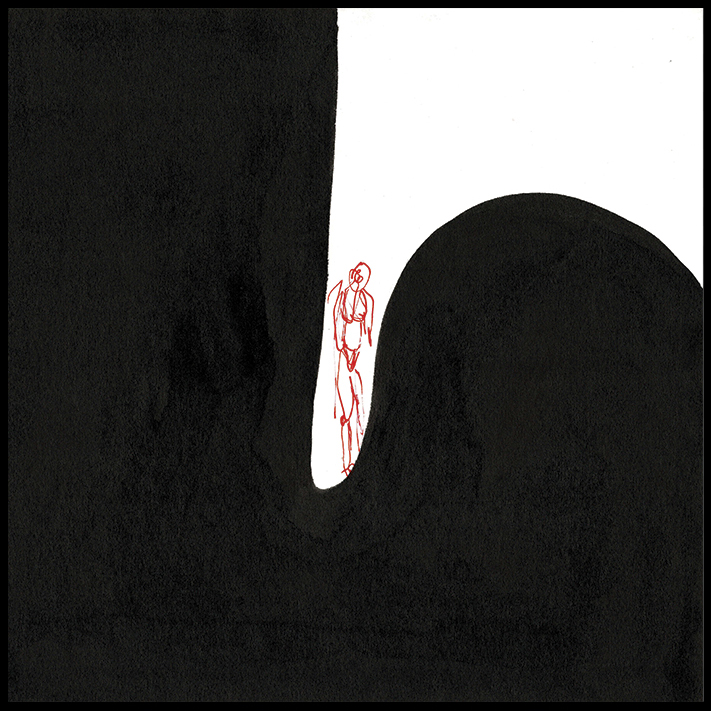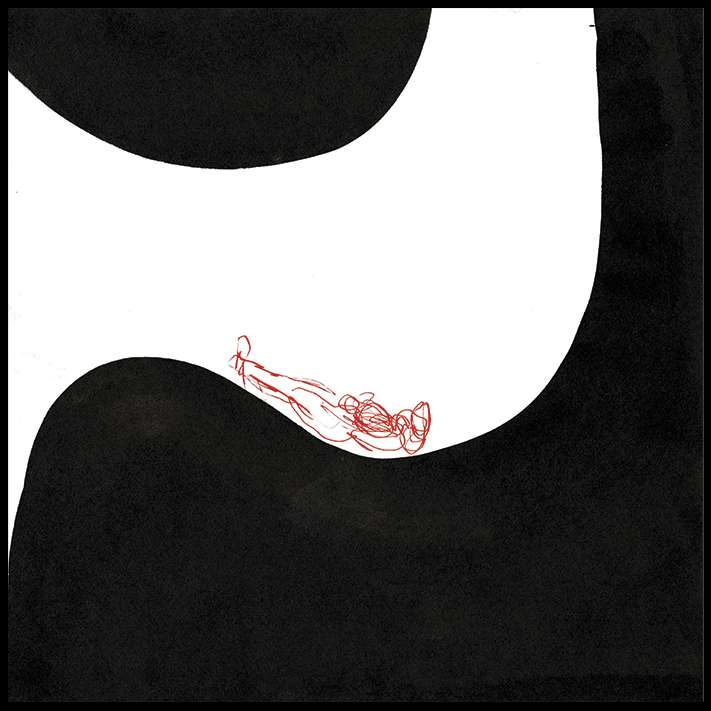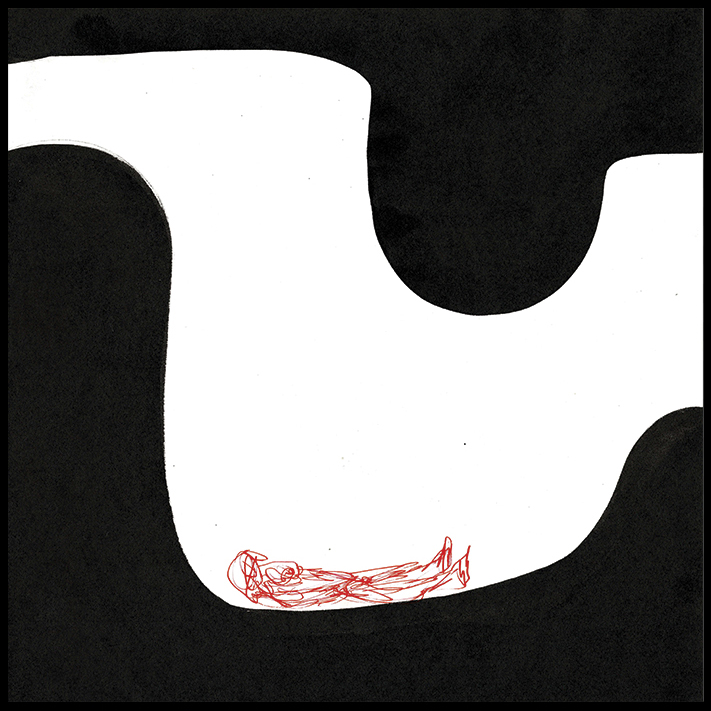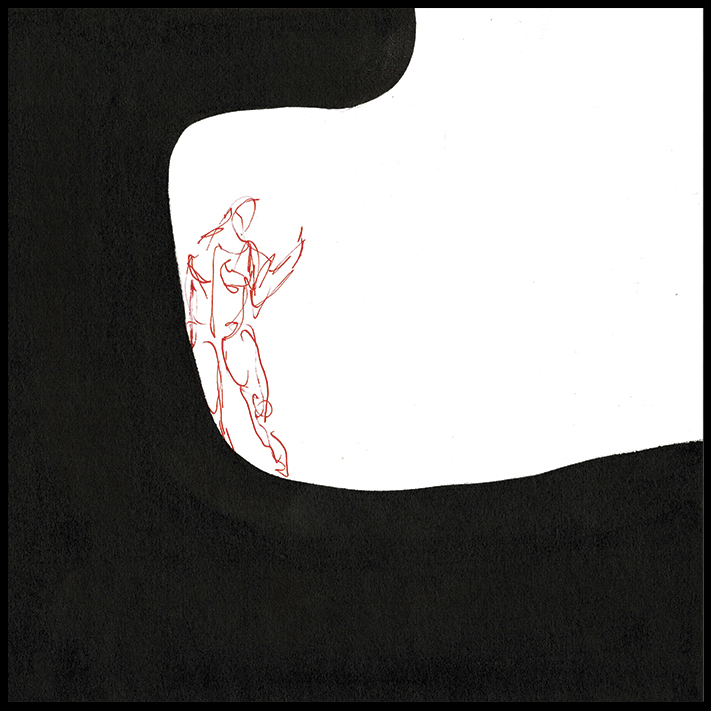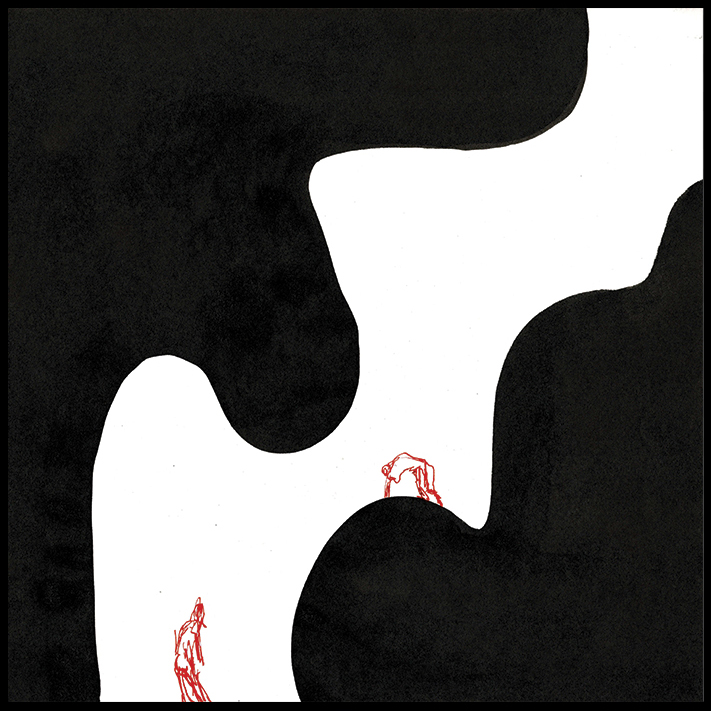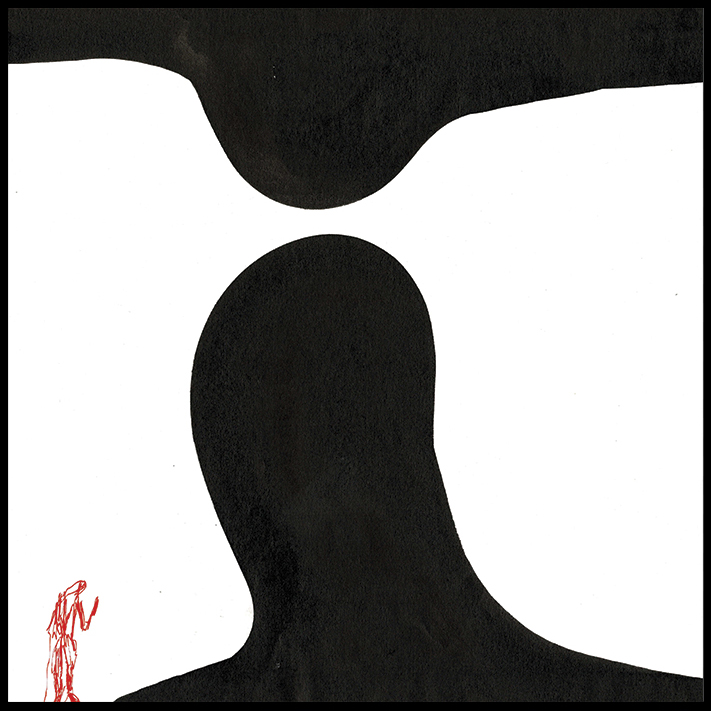 Archeology of a Womb, 2020




Lover's Suicide, 2020




Sorrow for the Dying Blossom, 2020




What Remains, 2020





Scene from a Marriage I, 2020




Scene from a Marriage II, 2020




Stone Woman I, 2020




Stone Woman II, 2020

Life on Mars, 2021




Wounded Saint, 2017




The Burden of Memory, 2017




The Child with Burns, 2017




Bride I, 2015




Bride II, 2015




Runaway Bride, 2015




Bride III, 2015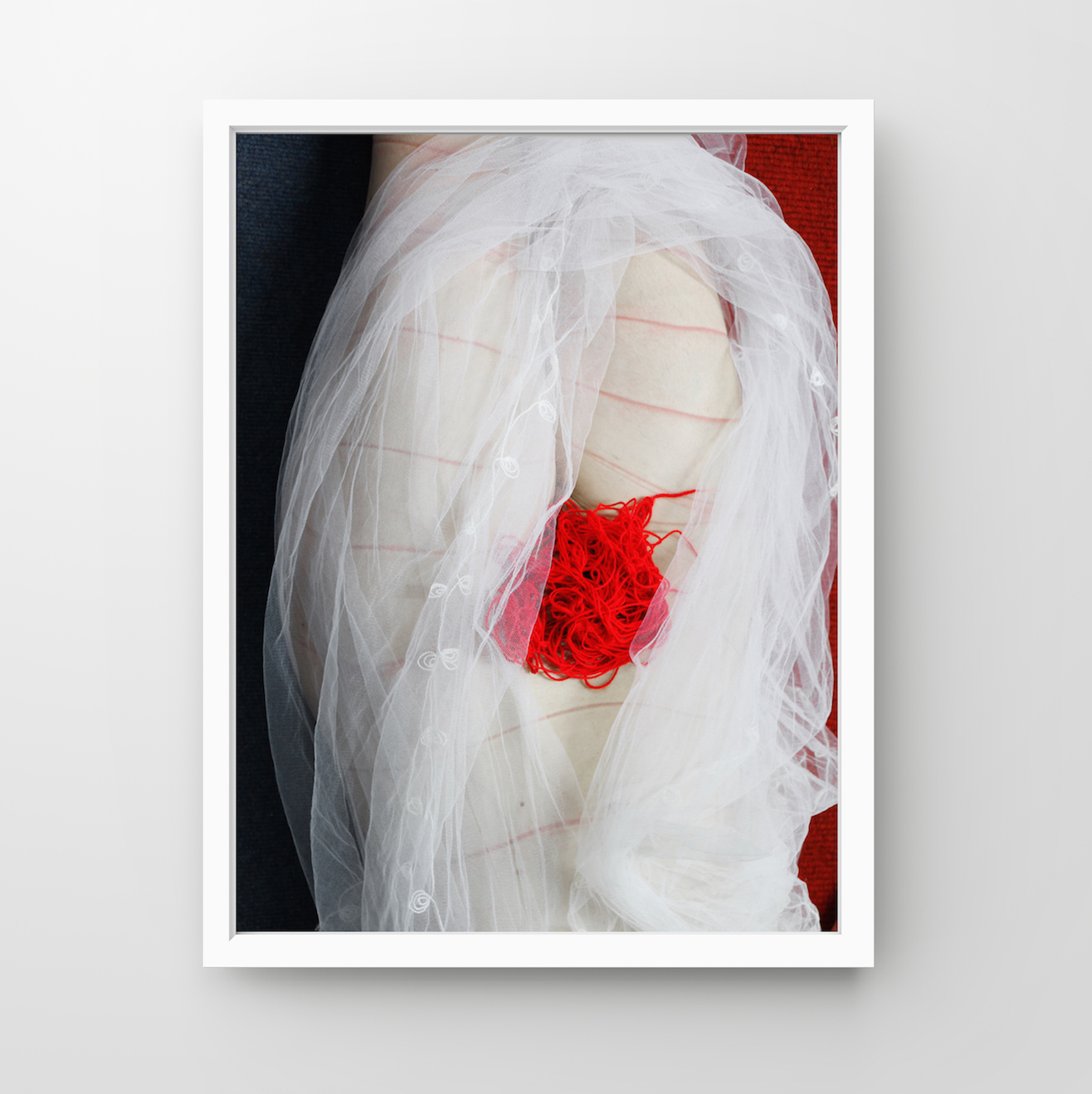 Mary Magdalene, 2014





Effigy of the Barbarian, 2014




Unknown Identity, 2014




Watery Grave, 2014




Birth, 2014




Unknown Arrival, 2014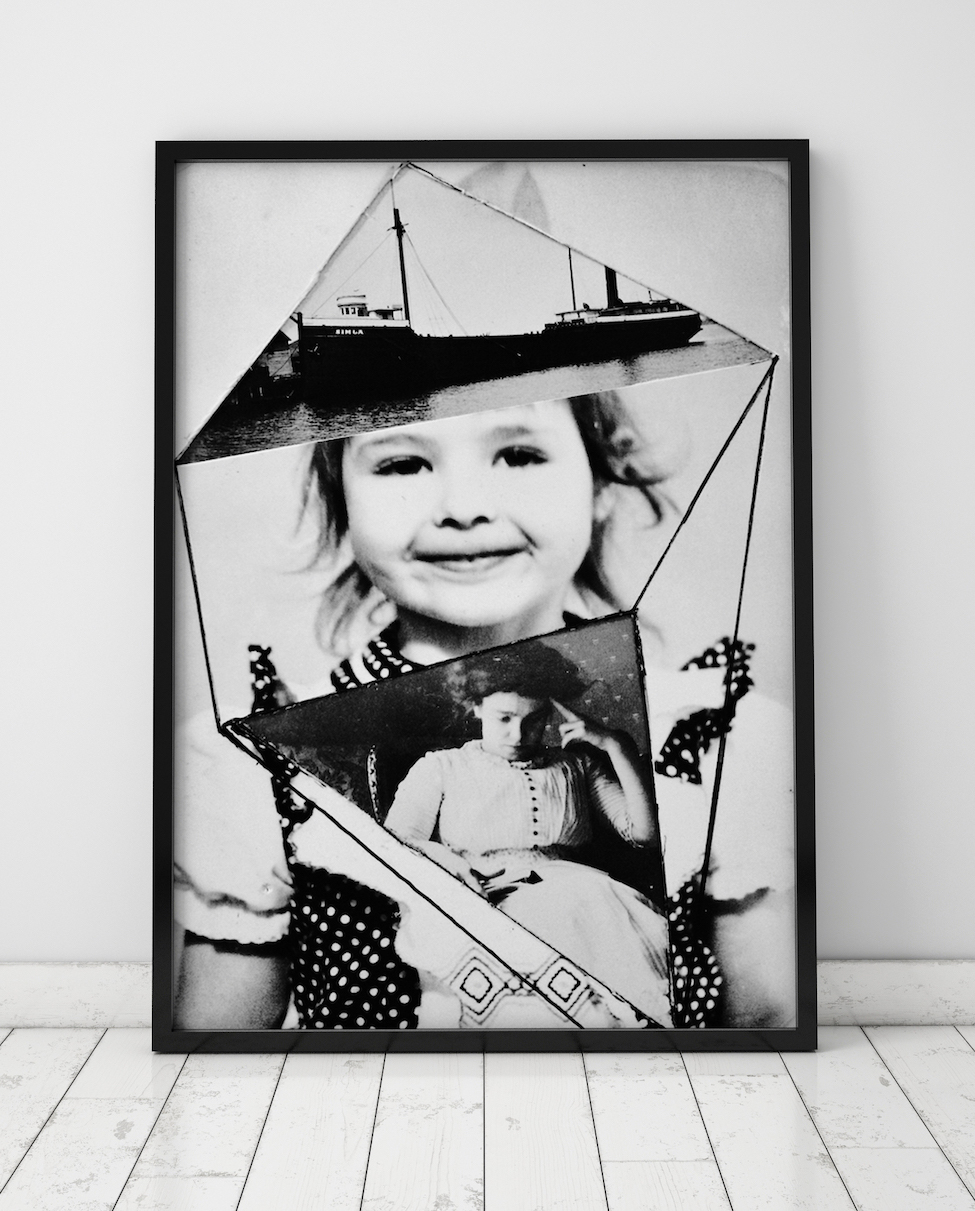 Slavic Soul, 2014




Marmoreal Memory, 2014




Lightness of Being in Afterlife, 2012




Performance Artist, 2012

Funny Weather, 2020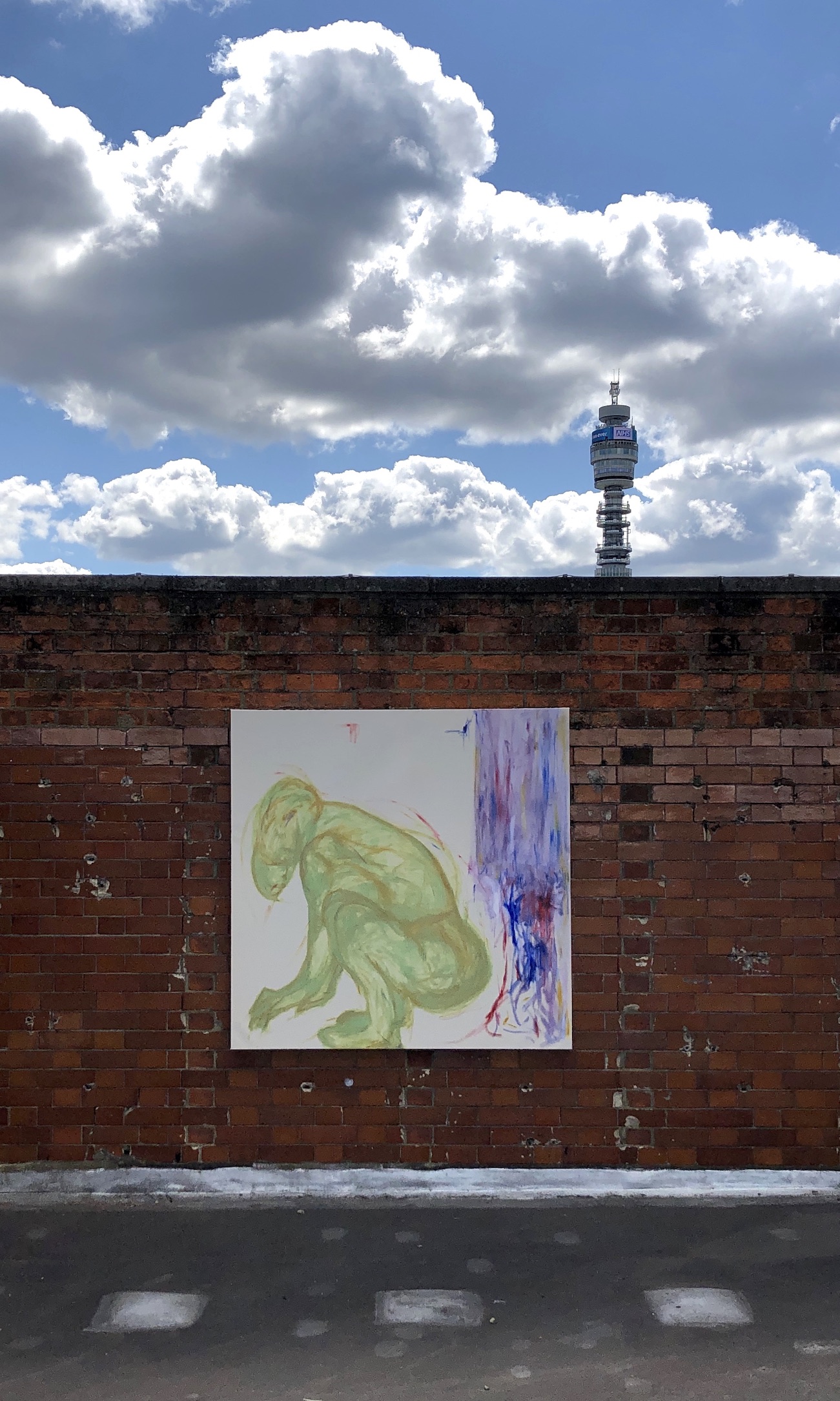 Earthdiver, 2018




The End of Affair, 2018




Portrait of Omran Dagneesh, 2017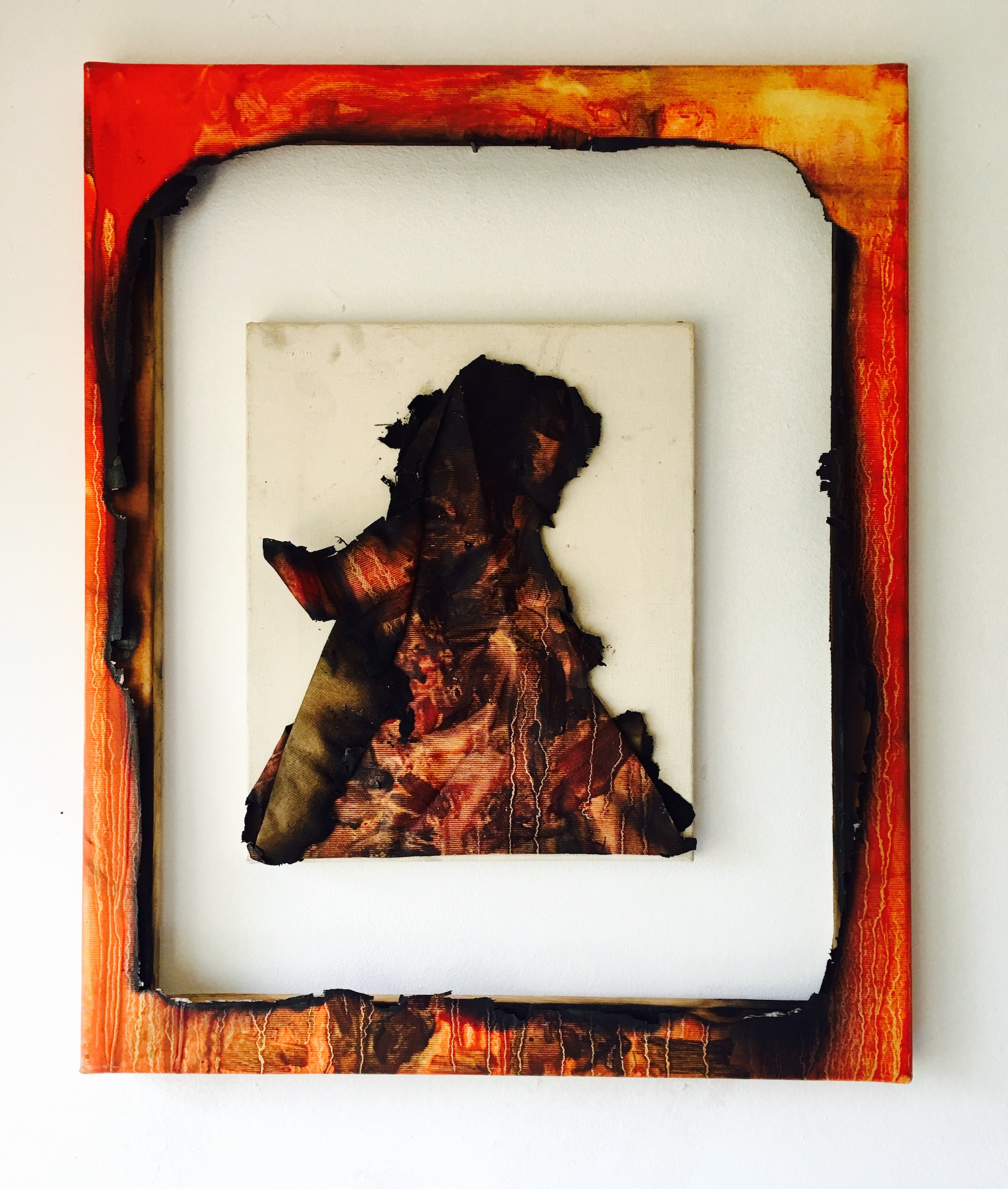 1462017 Dinosauria We, 2017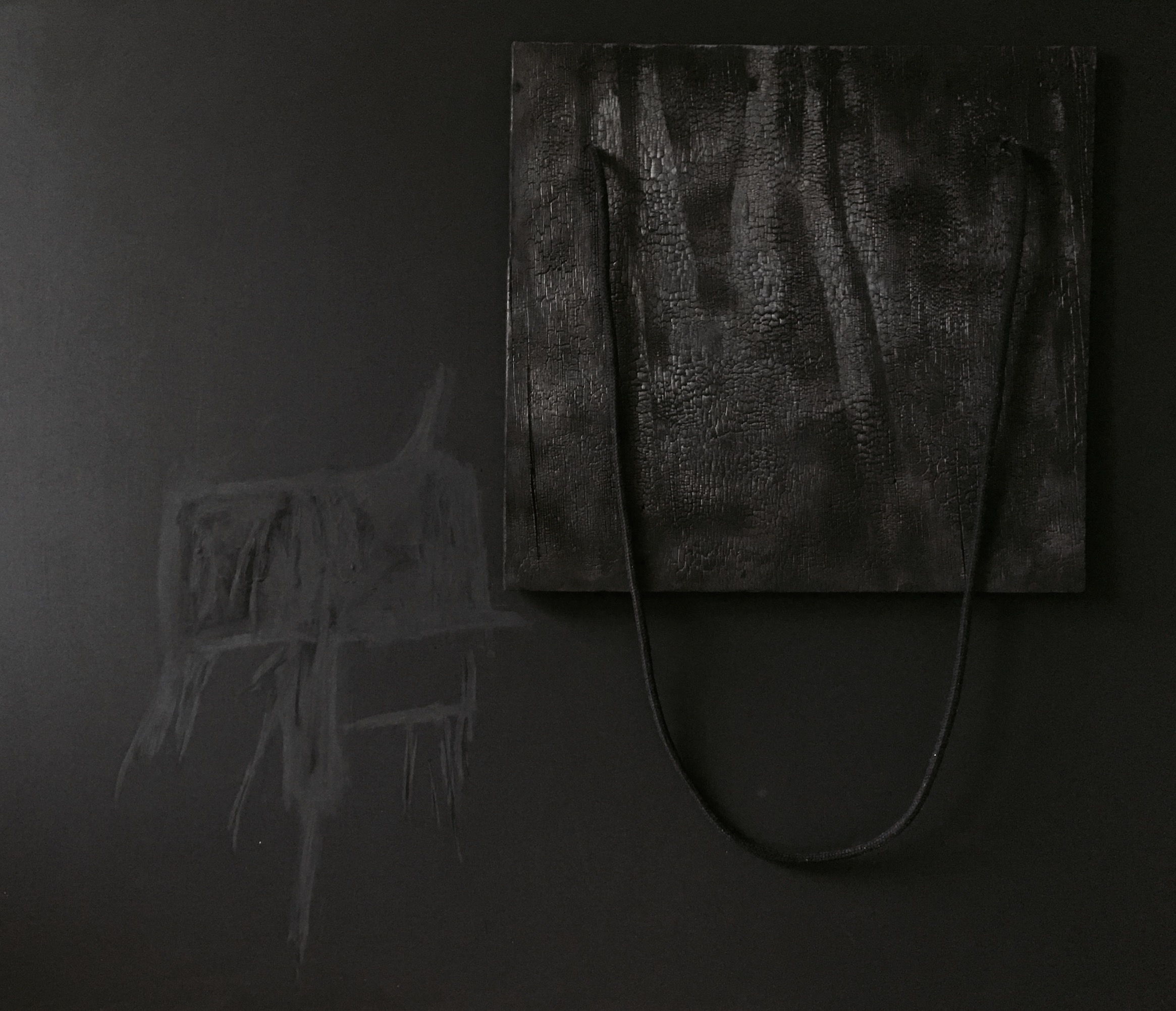 The Separation
Performance


Rememberance - home, the silent underwater place.
The Scream - memory, birth is a lonely and painful process.
Transition - desire, alive and swimming in the unsteady tides of love.
Rage - feeling, peeling off the silencing layers of fear and shame.



Part 1: The Perfect Circle π (22/7)

The beginning and end are One
Chaos breaking the Vitruvian circle
Life = Art
Infinity

Soundtrack (from Horizon by Aldous Harding)



Part 2: Symbiosis (Anger Understanding Itself)

Creation.
Infinite Loops.
Evolving Conciousness.
All lines lead back to a circle.

Soundtrack (Gnossiennes: No.3 - Lent by Erik Satie, Reinbert de Leeuw)




Part 3: Lovers (11:11)

Placing ritual at the centre of the drawing practice to manifest cyclical forms and patterns tracing a doorway to the simulataneous world of birth and death -- moving from the edge into the centre and returning to the source to re-member oneself into wholeness.

Soundtrack (First We Take Manhattan by Tyskarna Fran Lund)



_Denial_
Performance
Sound: Julia Wolf
Actor: Jessie Hands
Performance, sound, video
Dimensions variable


Inspired by gendered power dynamics and various forms of oppression, the work fused sound, dance and video work to create a place in time, where memory is revisted, and where resistance, fear and defiance is challenged and denied at the same time through unnerving and unrealiable narrative.

The work was created for the Whitechapel Gallery Presents series and presented at the Whitechapel Gallery on the 18th October 2018.



Video © Andrew Stys



Photography © Henri Kisielewski

Photography © Andrew Stys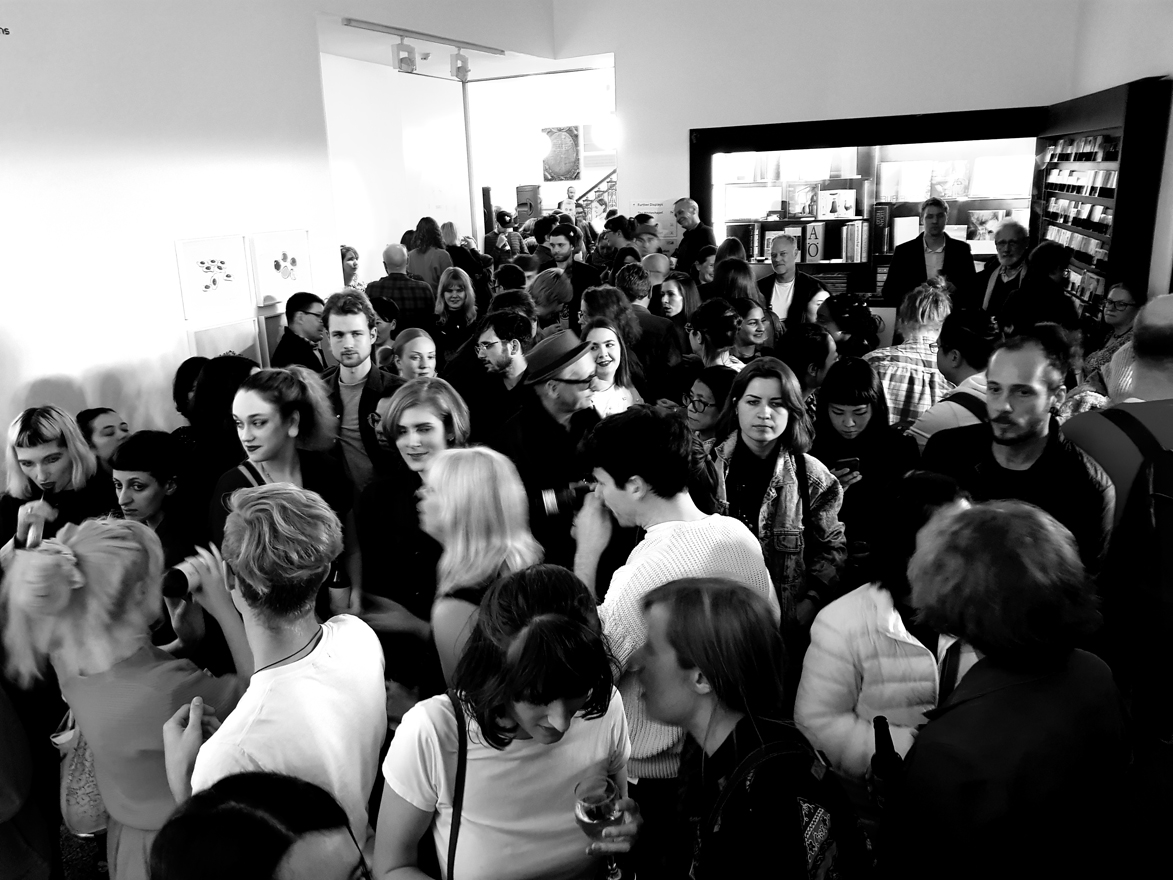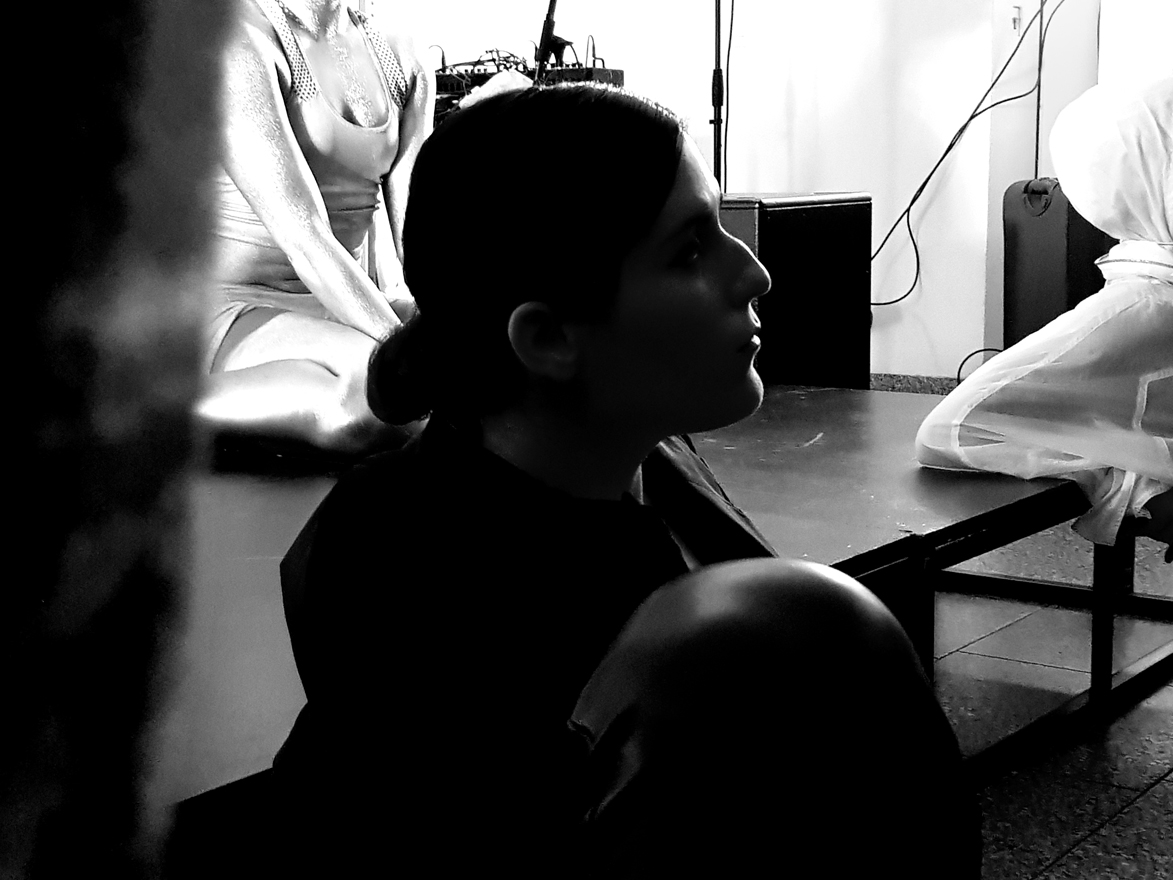 DisappointmentPerformance (3 hours)(with Aaliyah, Giovanni Vetere, Klara Schumann, Lucrezia de Fazio, Claire Pearce)

Mixed media

Dimensions variable

A site-specific installation and performance at Exposed Arts Projects, in a disused Jaguar showroom and garage in Kensington curated by Sasha Burkhanova-Khabadze.

The work centred around an image, be it found, made, edited and explored the work of photography as a focal tool in the process of confrontation between past, present, future and between idenity, heritage and exile.

Introduction by Sasha Burkhanova-Khabadze (Click here to read)


Photography © Henri Kisielewski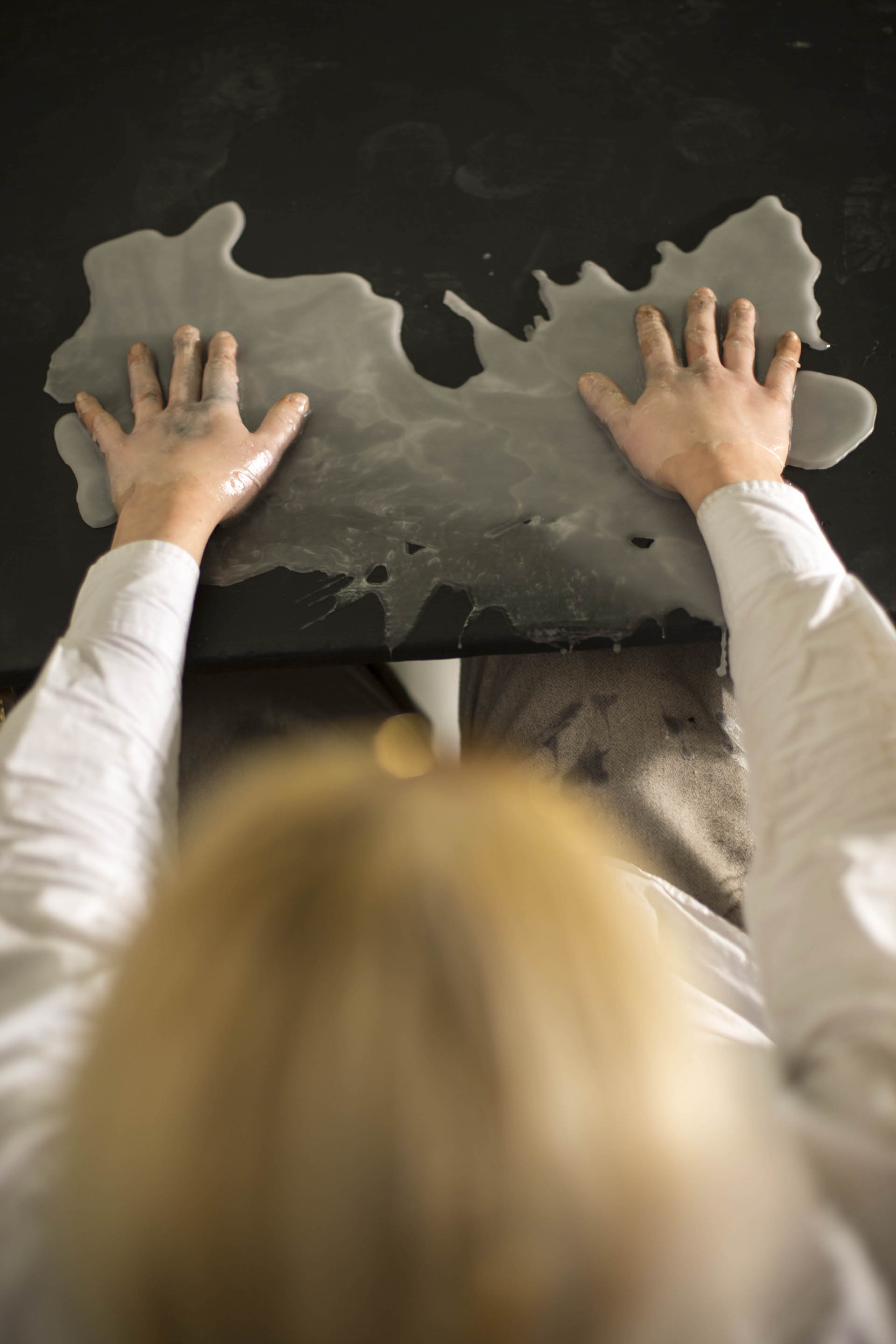 Photography © Andrew Stys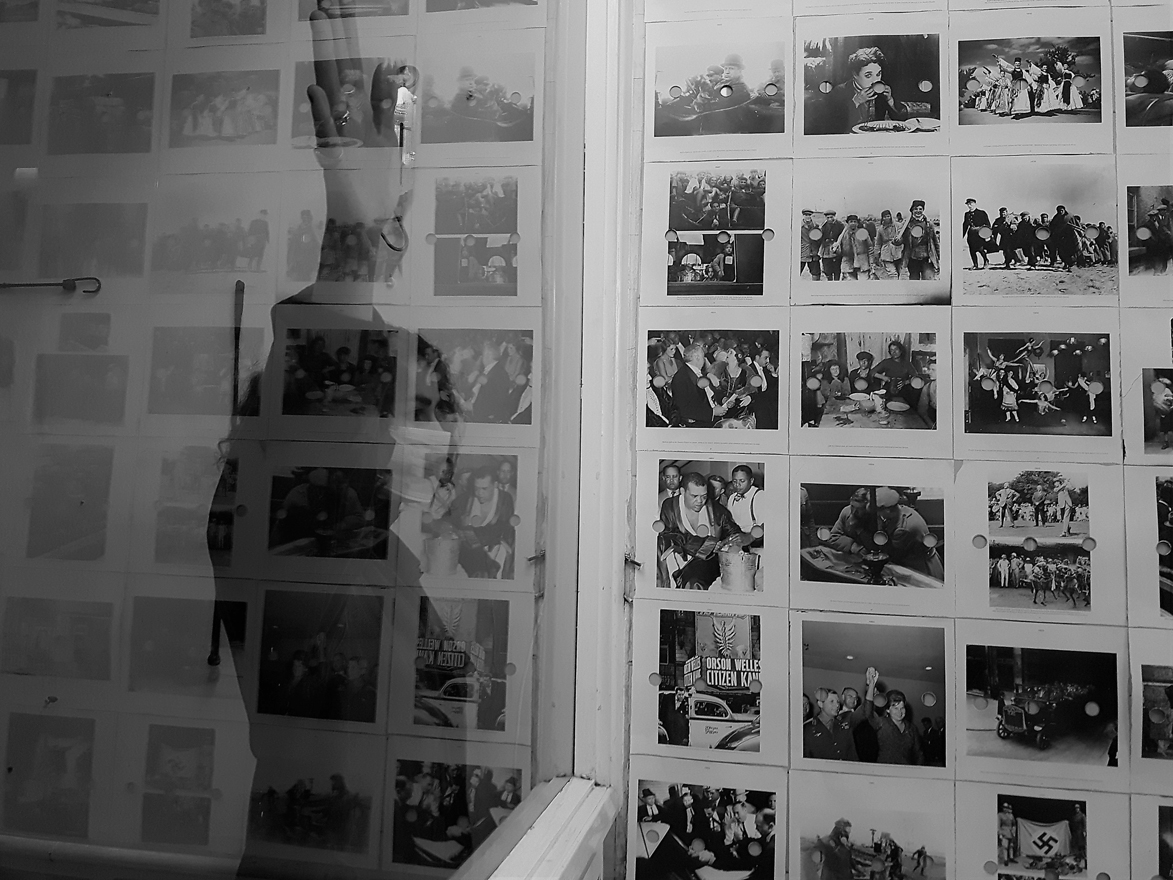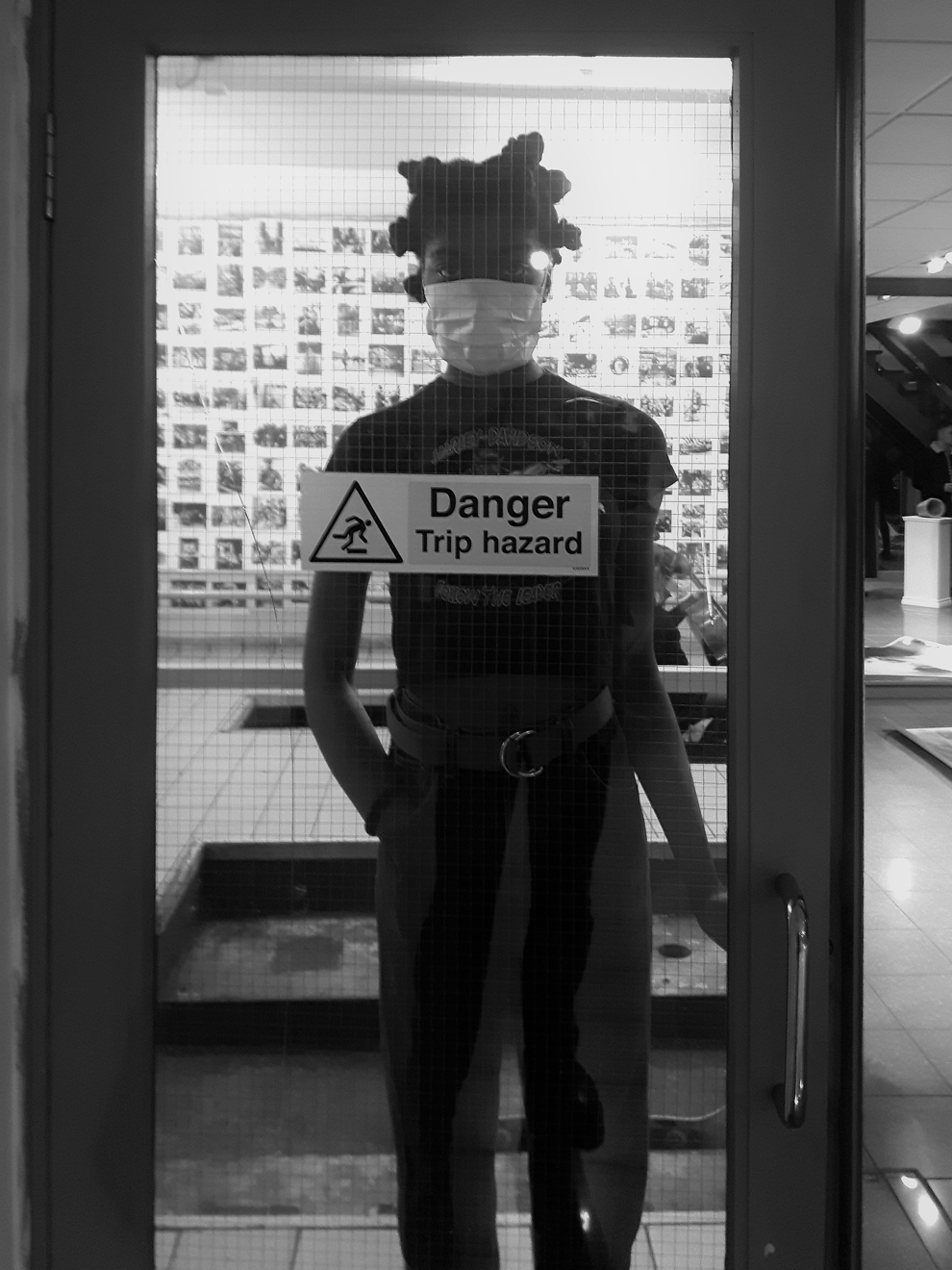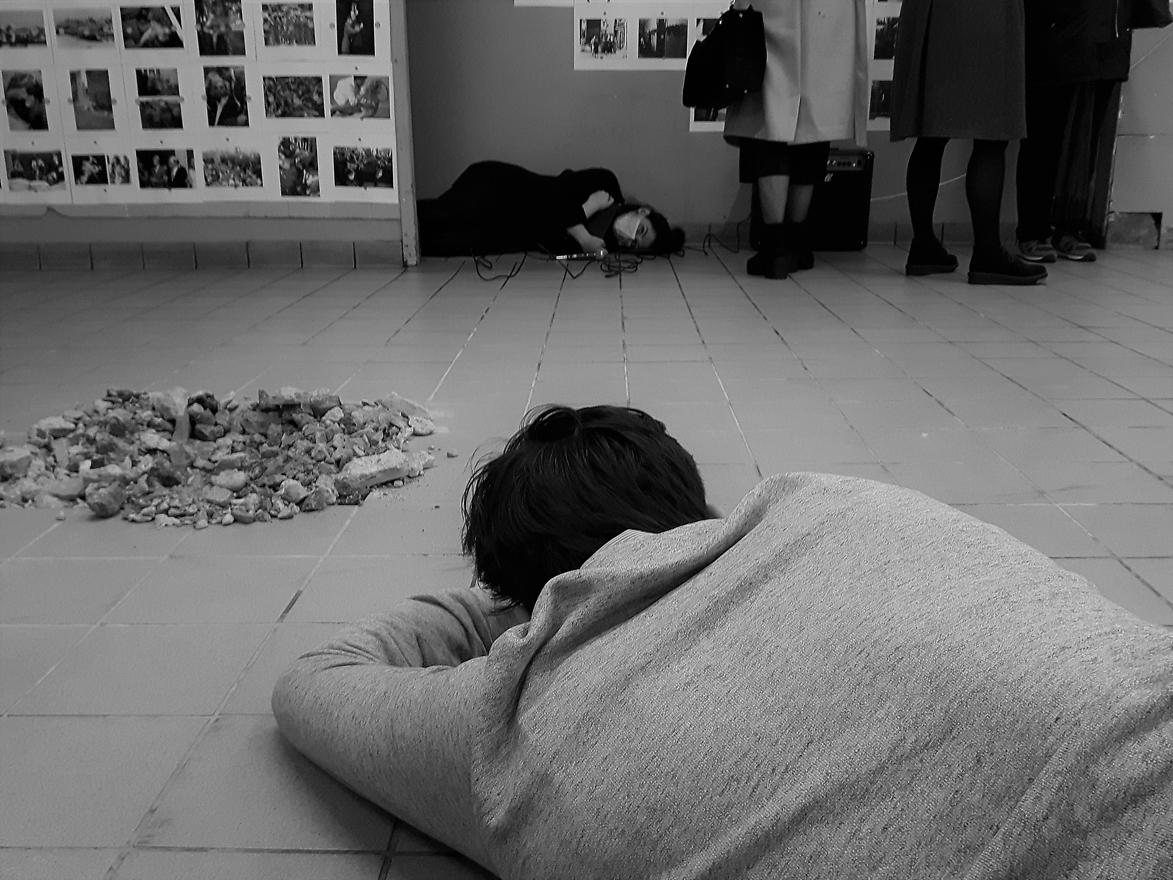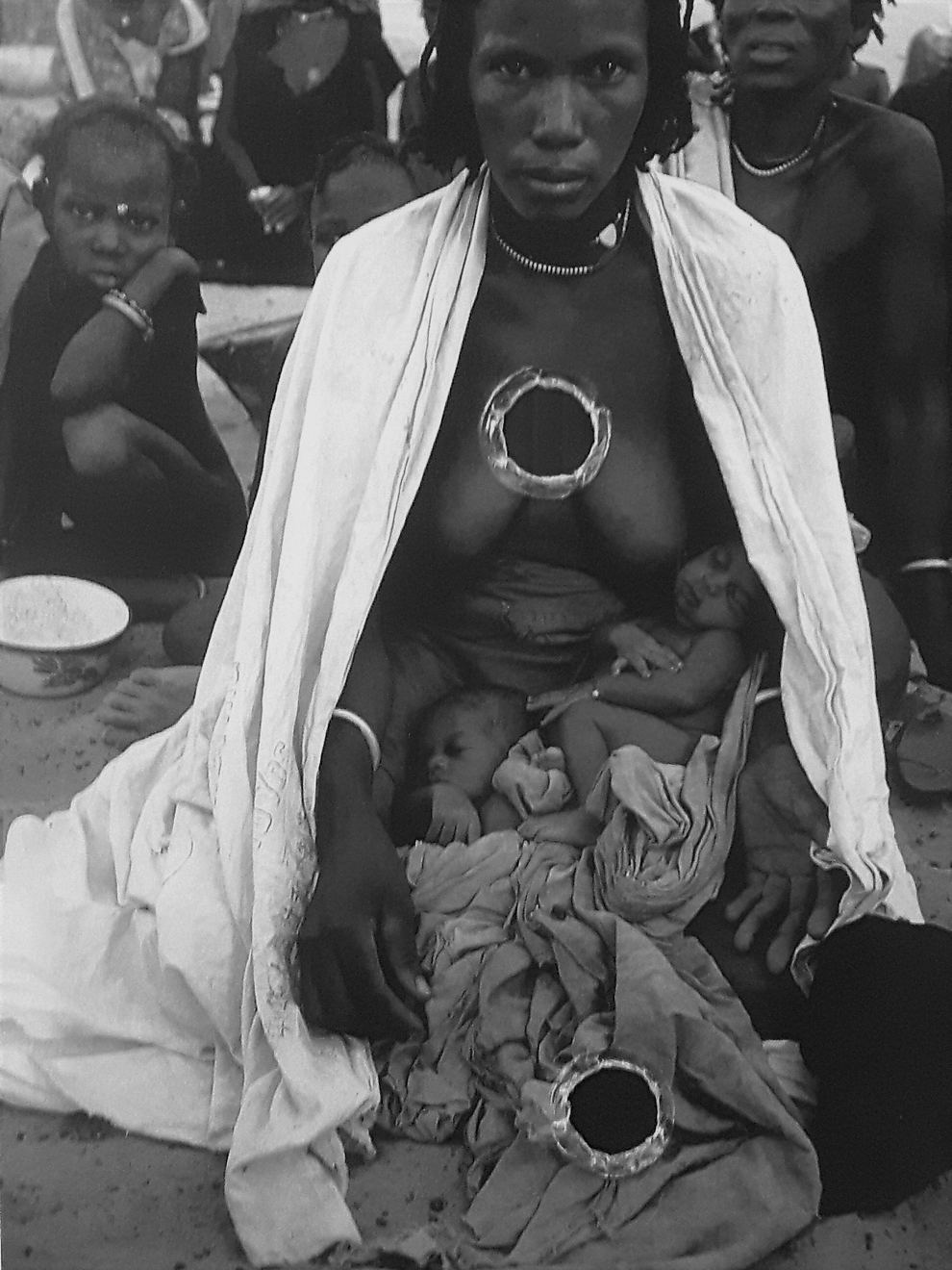 Father
Performance (30 hours)
Burnt wood, steel, gold leaf, tribal mask, costume
270 x 198 x 84 cm
Existing in an age of technocapitalism, which renders a body into a mechanical and scientific property and objectification, the artist returns to a recurring theme of exile and dwelling.
The work sculpturally adapts a power symbol of the gold tower. Using the ancient Japanese method Shou Sugi Ban of wood burning to transgressively create its fall, leaving the charred monolith as a monument of our time.
In the frame of black box, the body is installed as a medium for photography, to move away from ubiquity of representation and flat imagery into a process of performativity, where the body becomes a surveillance machine. Clad in a Janus tribal helmet mask, military fighter overalls atop second skin morphsuit covering every inch of human skin, this epicene performer shifts from humanoid gestures, to personifications of VR and CCTV systems, the golden gazing ball in its hands follows, mesmerises and absorbs the image of every spectator.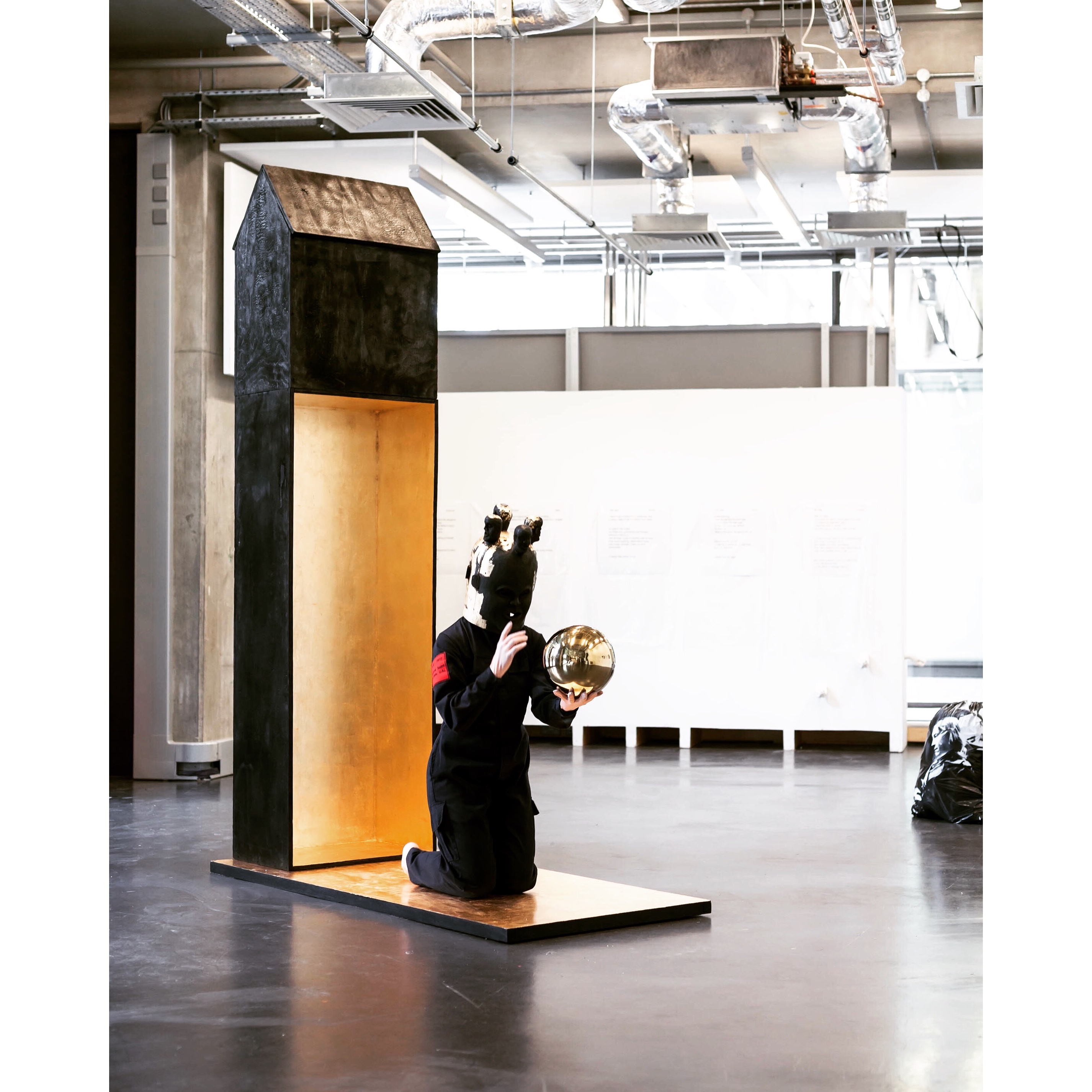 Photo © Anni Katrin Elmer



Photography ©Ben Lansky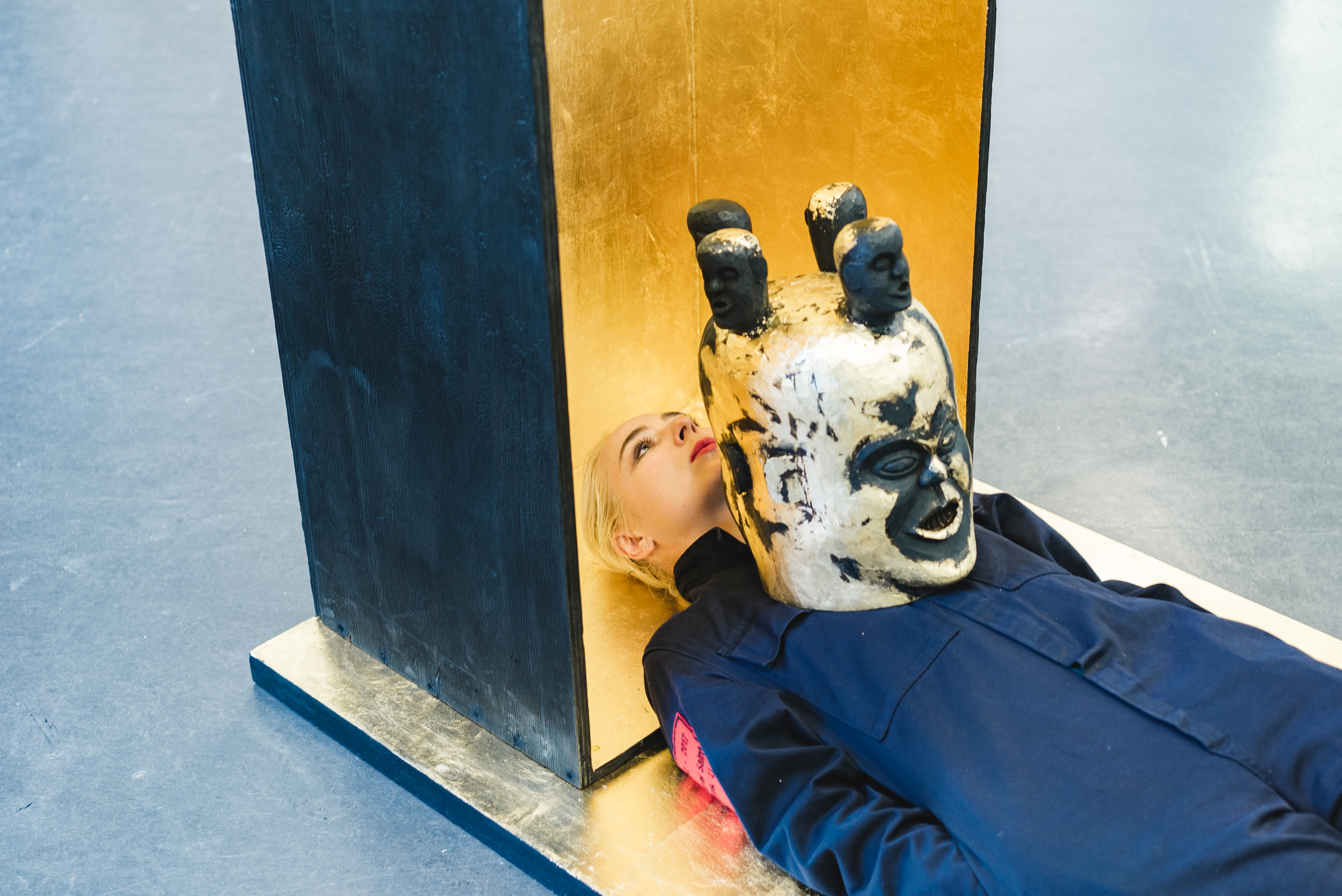 Palingenesis
Installation of Paintings, Drawings, Video works
Dimensions variable


A room filled with desire, longing, pain, pleasure and grief, a circle of the inner world.
Have you ever mistook desire for love? Pain for pleasure? Sex for intimacy? Hope for a promise? Symbolic for the real? Tapping into the sensitivity and vibration of the moment to let go and fall into an active volcano, enduring a simultaneous death and birth.
The wounded shapes leaning against walls are part of a new body of work where I continue my devotion to exploring the sentience of being through image-making. For me the new body, made of drawings, paintings and moving images, is a silent disclosure and an emptying of impressions and failures in desire, intimacy and love. To mark raw hurt is to give thanks to intense joy.
In error begins truth.
Lost Horizon, 2019
Love Letter
Installation
Ink and charcoal drawings on paper and leather, oil and acrylic paint on canvas, polaroid emulsion, metal clips
Dimensions variable
A visual love letter.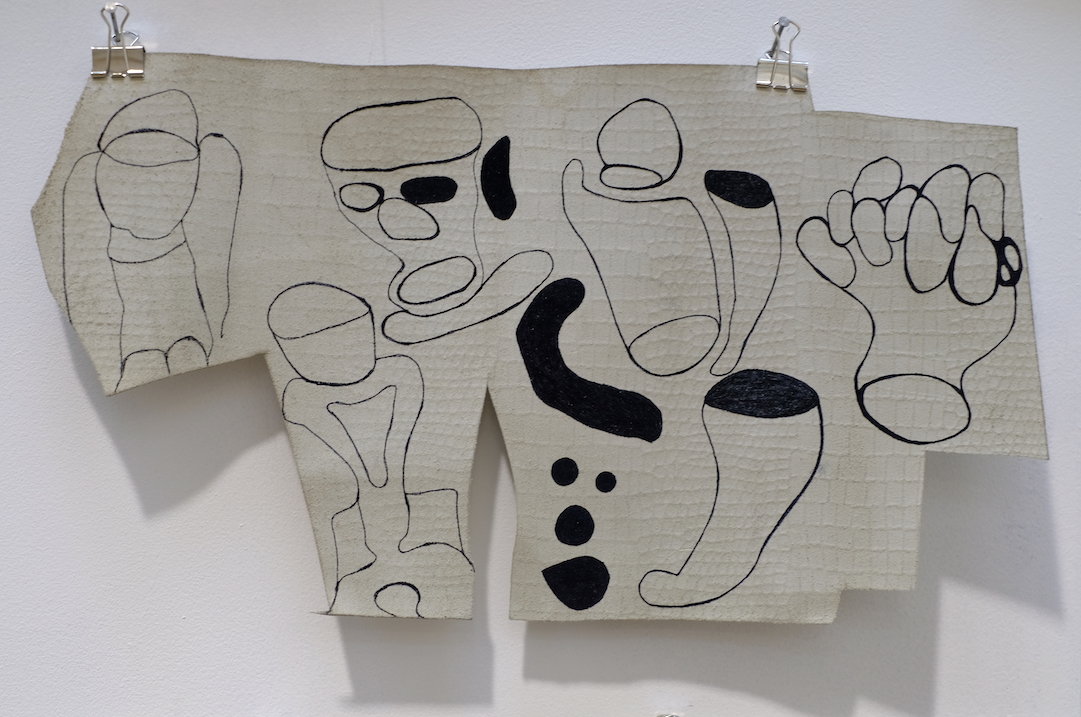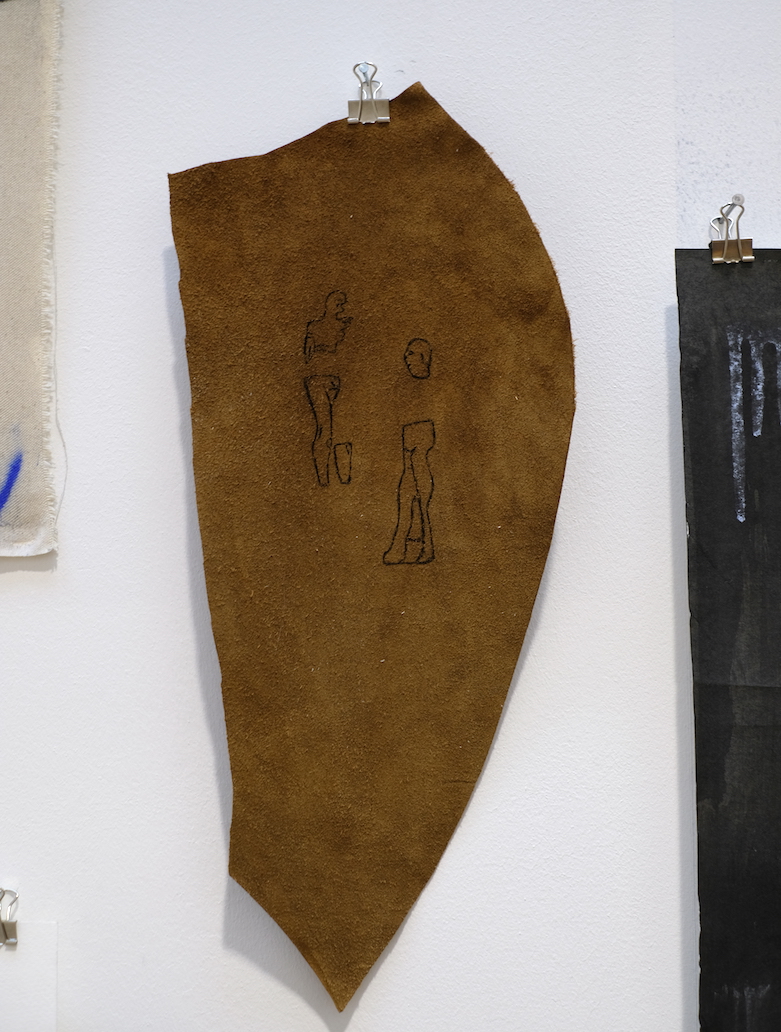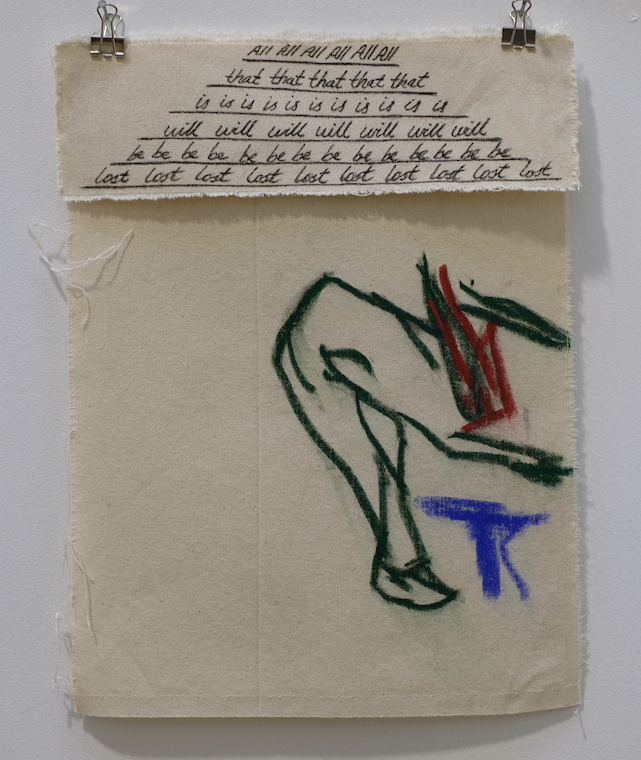 Portrait of a Hermit
Site specific installation
Ancient rocks, tree, goldleaf, charcoal
Dimensions variable
Conceived during a stay at the ASTRA residency in an ancient hermitage on a sacred mountain in Spoleto, Italy. The portrait was inspired by ways of those that were there before us and that which will remain after we are gone. Using materials derived from nature to isolate and frame elements one within the other to bring focus on states of exile and connectivity. Nature is a work of art and a network of technology, to observe it is to learn how to coexist in a complex network of systems.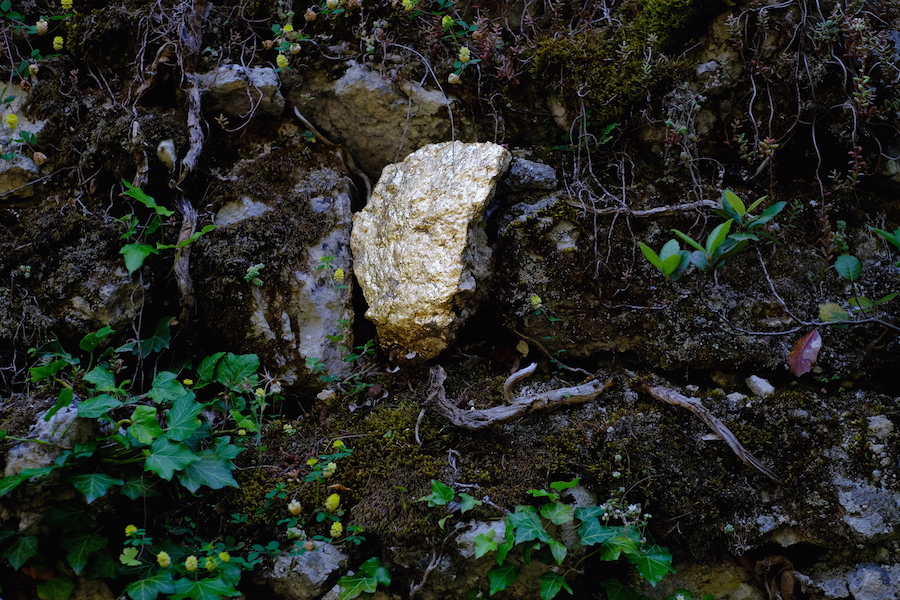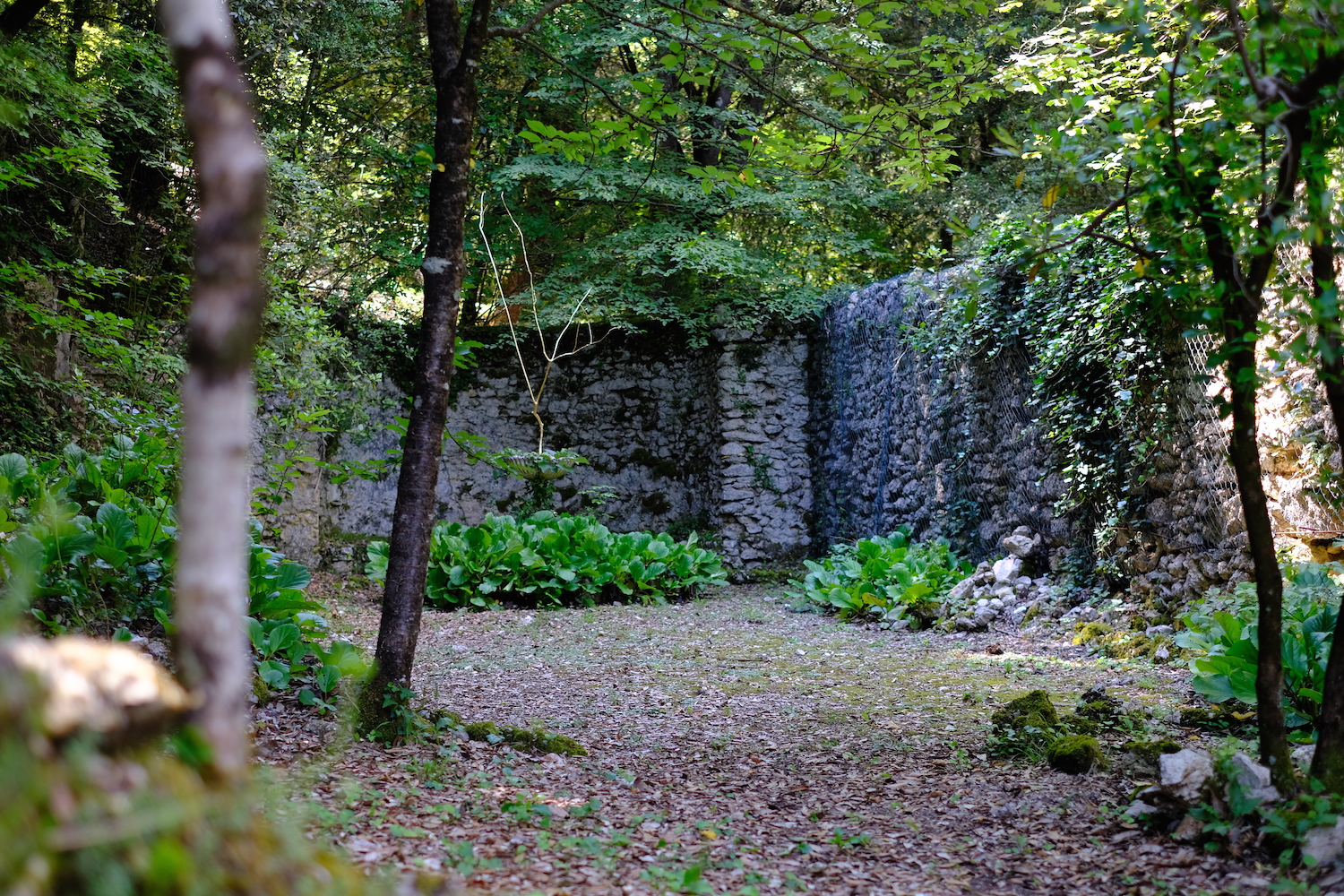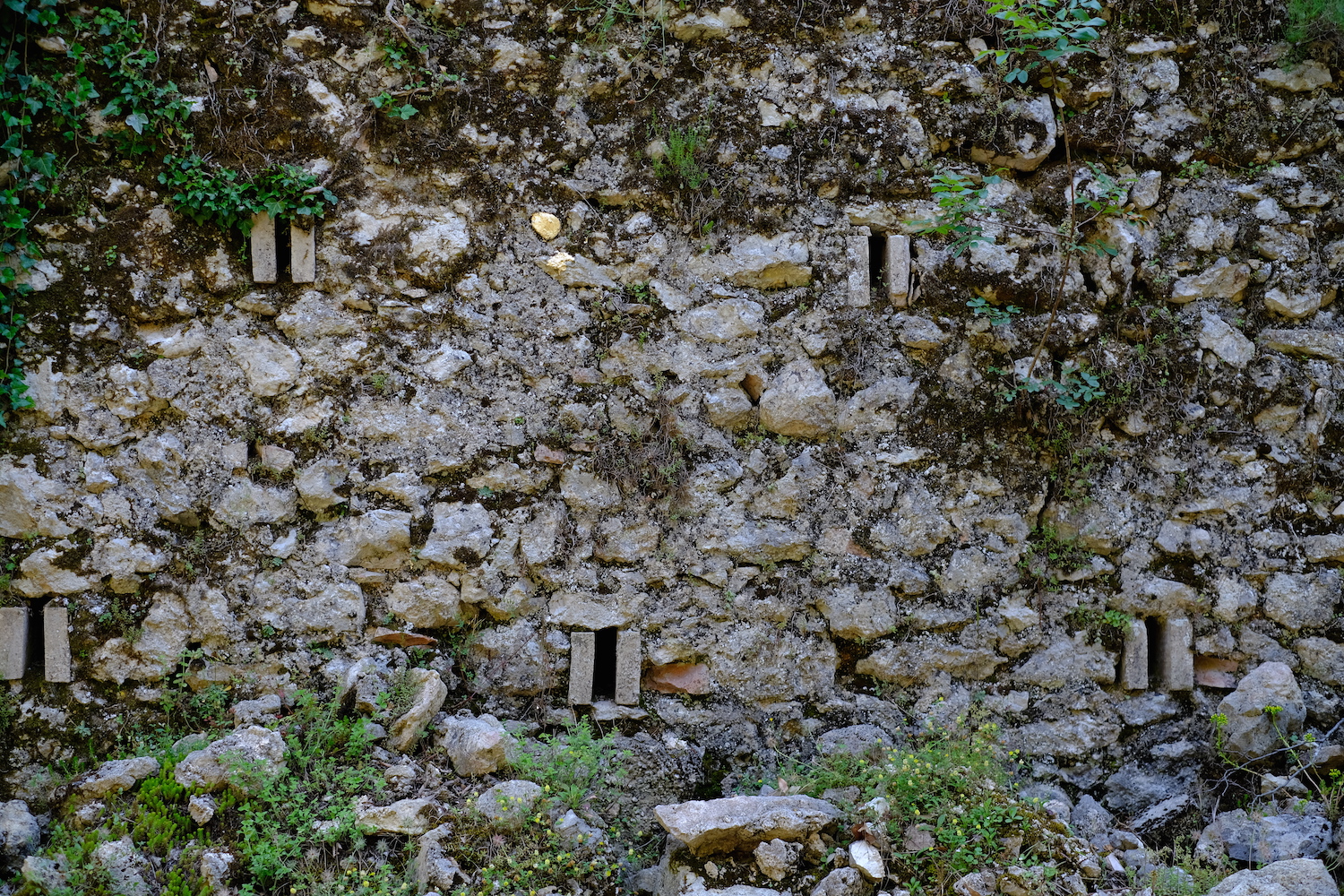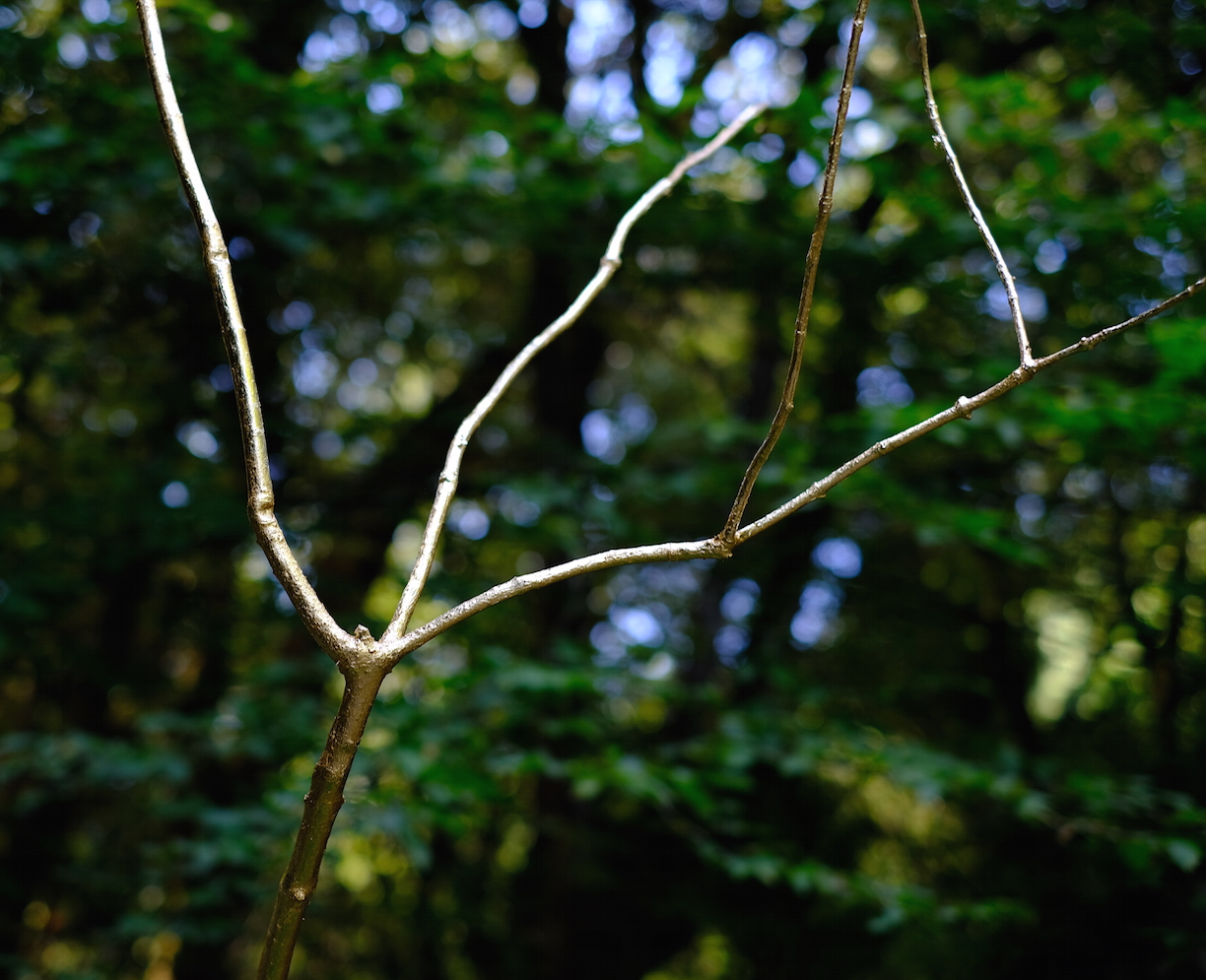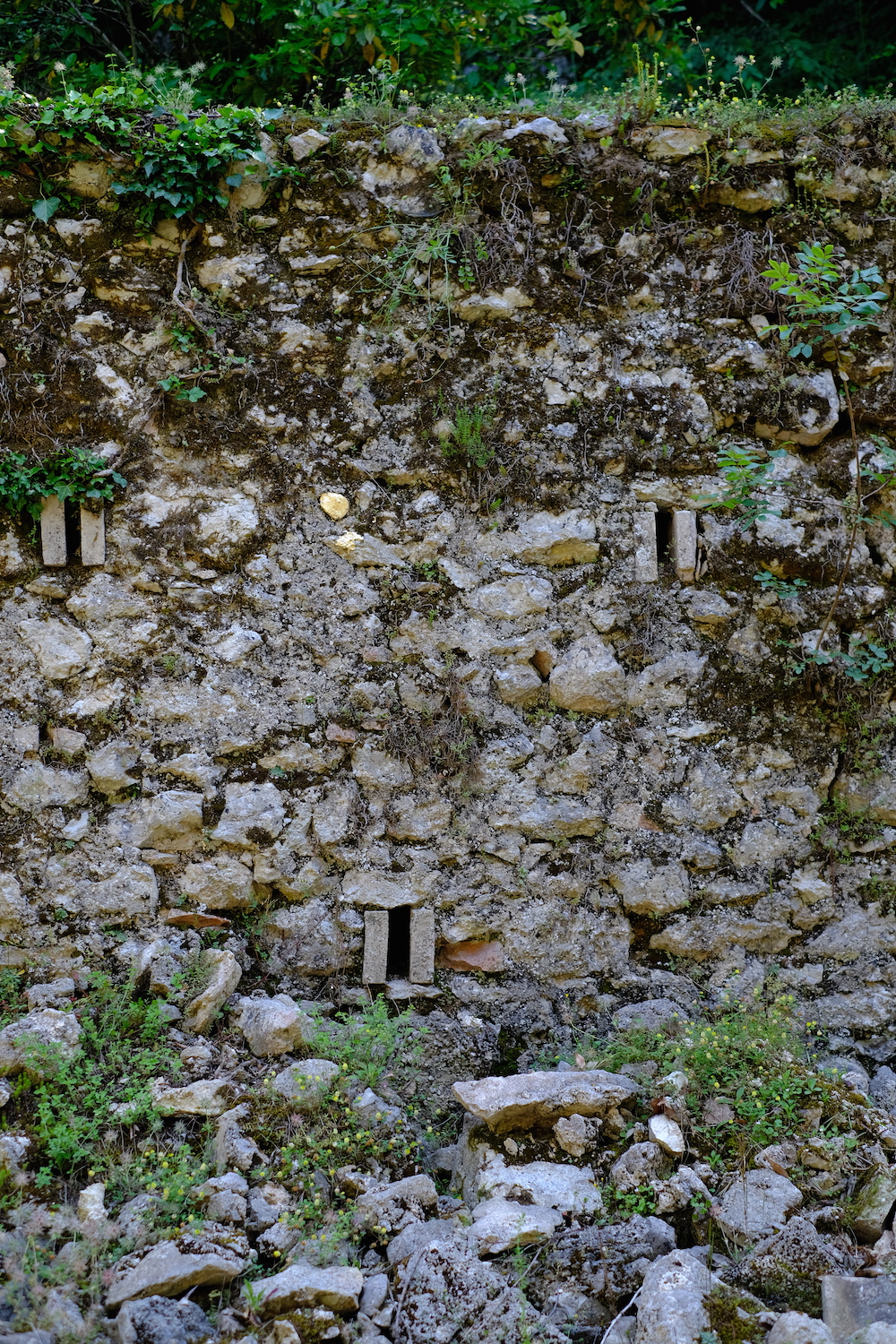 Infinity Room
Installation
Paint, flexible mirror, paper
Dimensions variable
A room. Binary code. Repetition of sequence 0 and 1; + and -. Same message. The message is never revealed, only the process where the viewer is turned into the negative in the infinity and repetition of image. The feeling is the only image that matters. The room, the sequence and the viewer change with the natural light from dawn to dusk.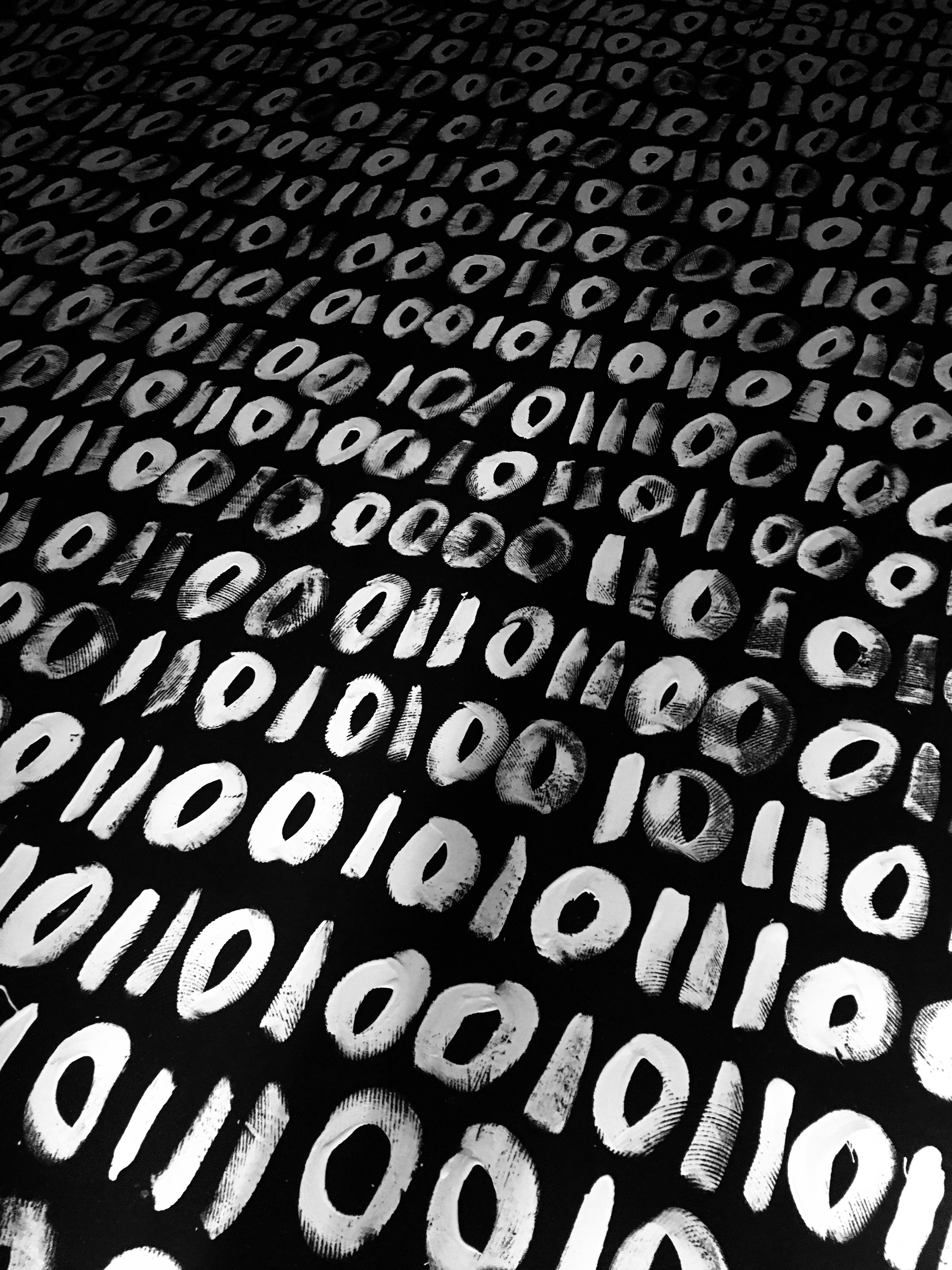 A.P.parent Snapshot
(The Children Act 1989)
Installation
Children's inflatable toy house, blackboard paint, uv paint, acrylic piggybank, fabric, PVA, rescue blankets, uv lights, air pump
223 x 213 x 198cm
Hornsey Town Hall, site-specifc work conceived to confront neglect and idealised systems of value through assemblage of children's toys.
An inflatable Victorian children's playhouse covered in blackboard paint stands in obstruction to visitors way. A continuous airflow makes the house breathe. Inside the house UV lights reveal a forensic trace, marks of something gone horribly wrong, a small acrylic house (a piggybank) stands amongst the carnage.
Photography © Ben Lansky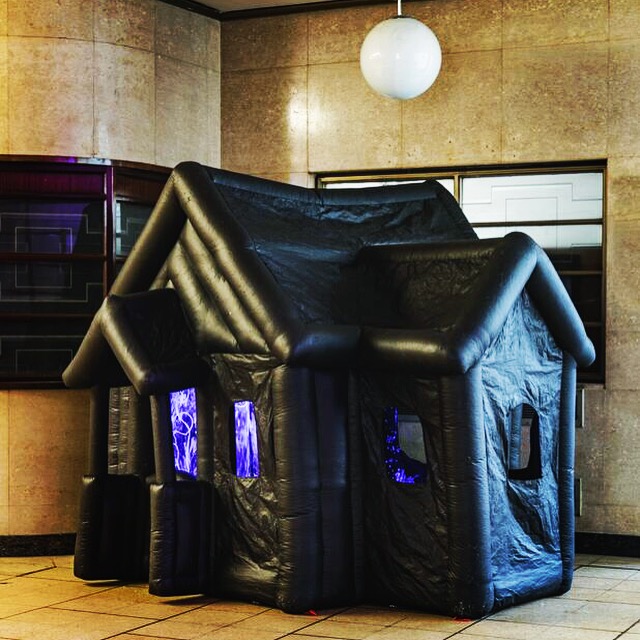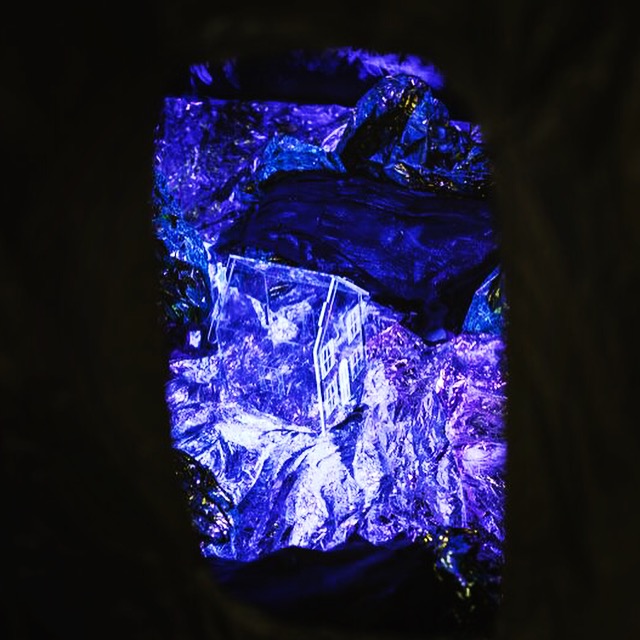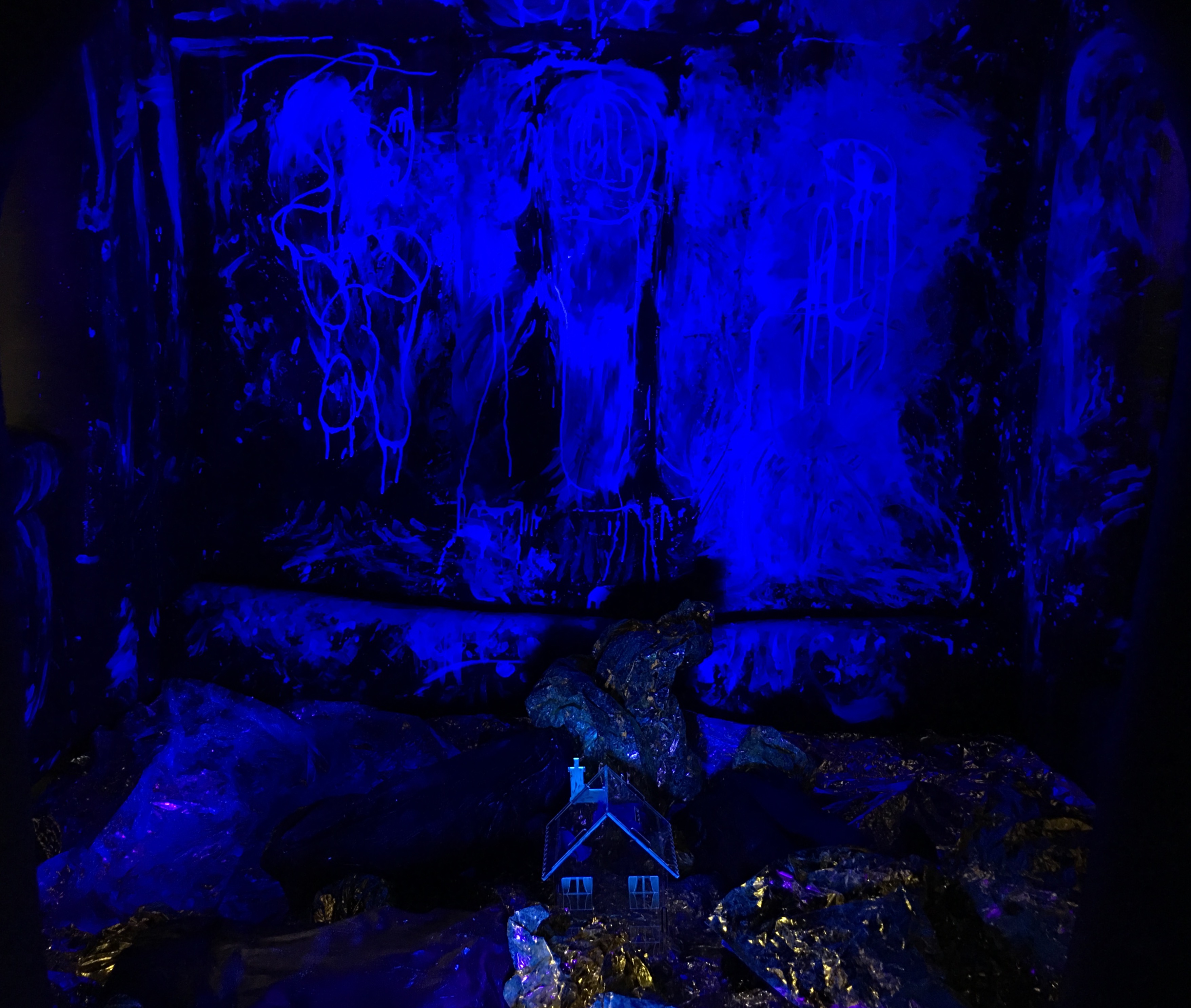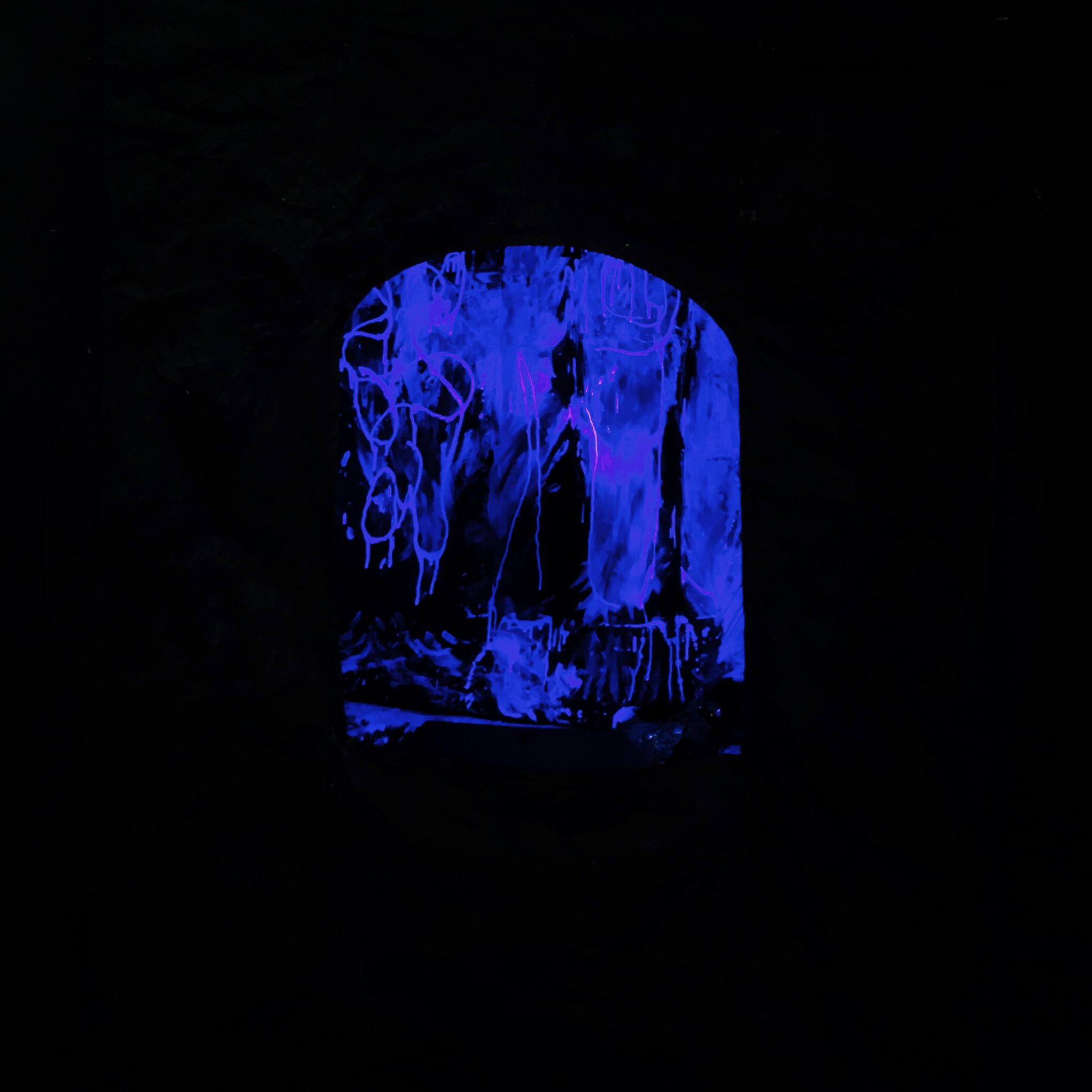 Tension
Sculpture
Burnt wood, shellac, stainless steel
60 x 25 x 25 cm
Created for and exhibited at the group exhibition at Galeria de Arte Mexico (GAM) in Mexico City the work is a response to the theme of 'being at two places at the same time'. Exhibited at the same time as
The Father, 2017
in London, the work is a sculpture which comes alive with the encounter of exhibition visitors reflections co-existing between two cities. Combining materials from nature and industry to create an artefact of technology which holds and suggests both tension and tranquility.
18/11/2021
Group Exhibition
METAMORPHOSES
18th November 2021 - 4th January, 2022
NEON GALLERY
97 New Bond Street, London, W1J 1EU





17/05/2021
Group Exhibition
MYTHOLOGIES
20th May - 21st June, 2021
NEON GALLERY
193 Piccadilly, London, W1S 9EU






24/09/2020
Group Exhibition
KINESIS
24th - 30th September
Sunday 12-5pm; Mon-Wed 11-7pm
NEON GALLERY @ The Koppel Project Central
49 Poland Street, London, W1F 7ND
Opening night: 24th September 2020, 6-9pm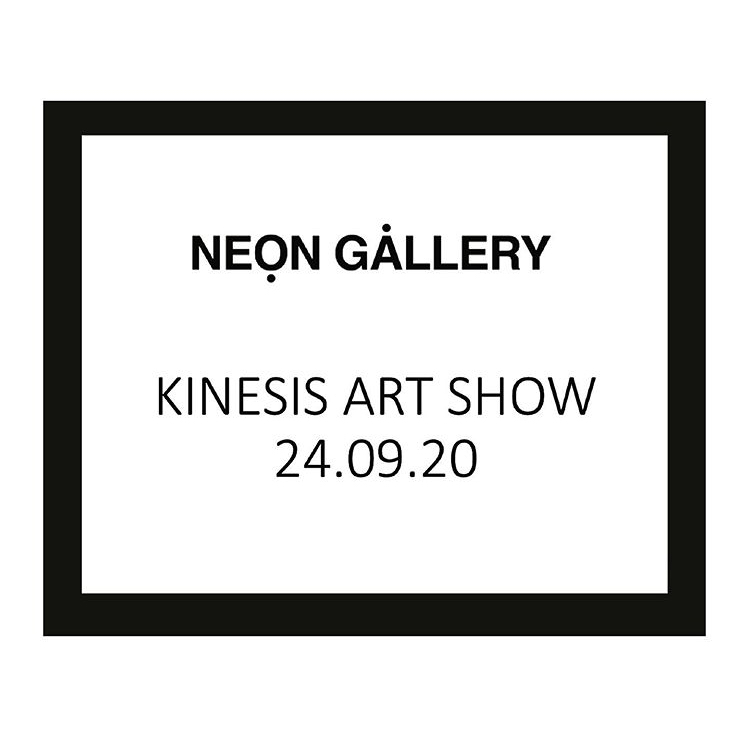 23/10/2019
Exhibition
Palingenesis
SET SPACE (Lewisham)
London, SE13 7RZ
23rd October 2019, 5-9pm





18/10/2018
Performance
Whitechapel Gallery Presents 02
18th October, 2018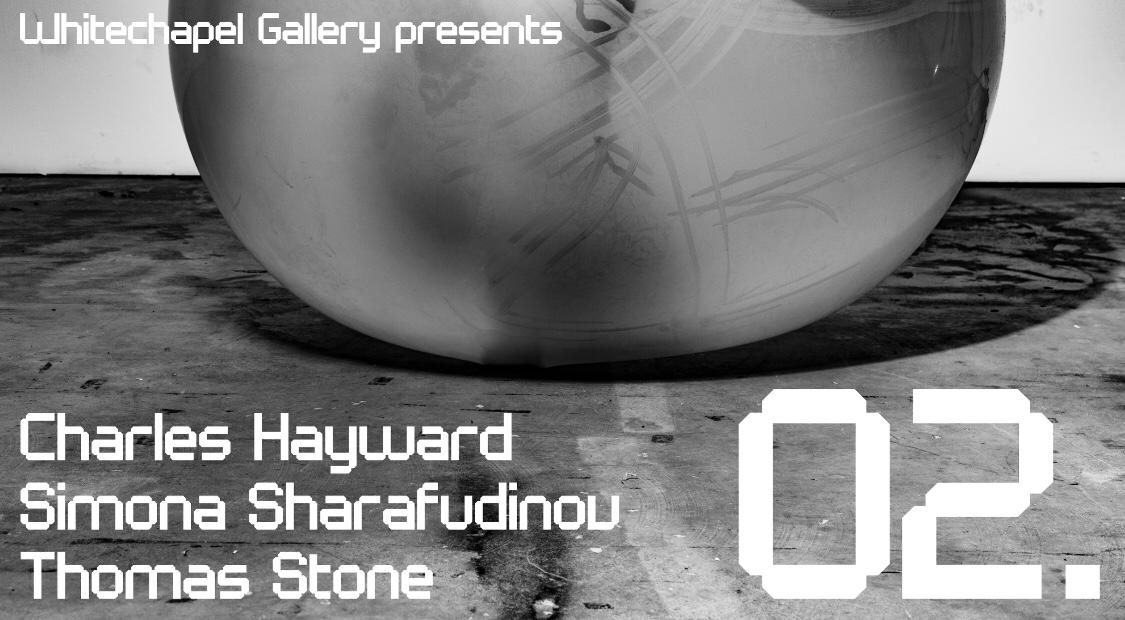 27/06/2018
Exhibition in Italy
ASTRA Volume I: Spoleto residency
30th June & 7th July, 2018




27/05/2018
Residency in Italy
ASTRA Volume I: Spoleto
14th-19th June, 2018




26/03/2018
Exhibition
SPACE-HONEY at Safehouse 1 28th-31st March 2018. Private view on 28th March 6-9pm.
Safehouse 1, 139 Copeland Rd, London SE15 3SN
http://somethingcurated.com/2018/03/22/space-honey-takes-over-peckhams-safehouse-1/



5/01/2018
Exhibition
ONE NOT BE A CHAMBER// EXPOSED ARTS PROJECTS
6 Drayson Mews
London, W8 4LY
Opening Night Performance 25th January 18:00-21:00
Exhibition runs until 10th March, 2018




7/12/2017
Performance
SPLEEN// Burlington Camden
90-94 Baynes Street
London, NW1 0TZ
7th December 18:00-21:00





07/10/2017
Delighted to have been featured in the November issue of Harper's Bazaar Women in Arts feature with fellow Studiomakers contemporaries Fani Parali, Jade Blackstock, Natalie Kynigopoulou and Jiaqing Mo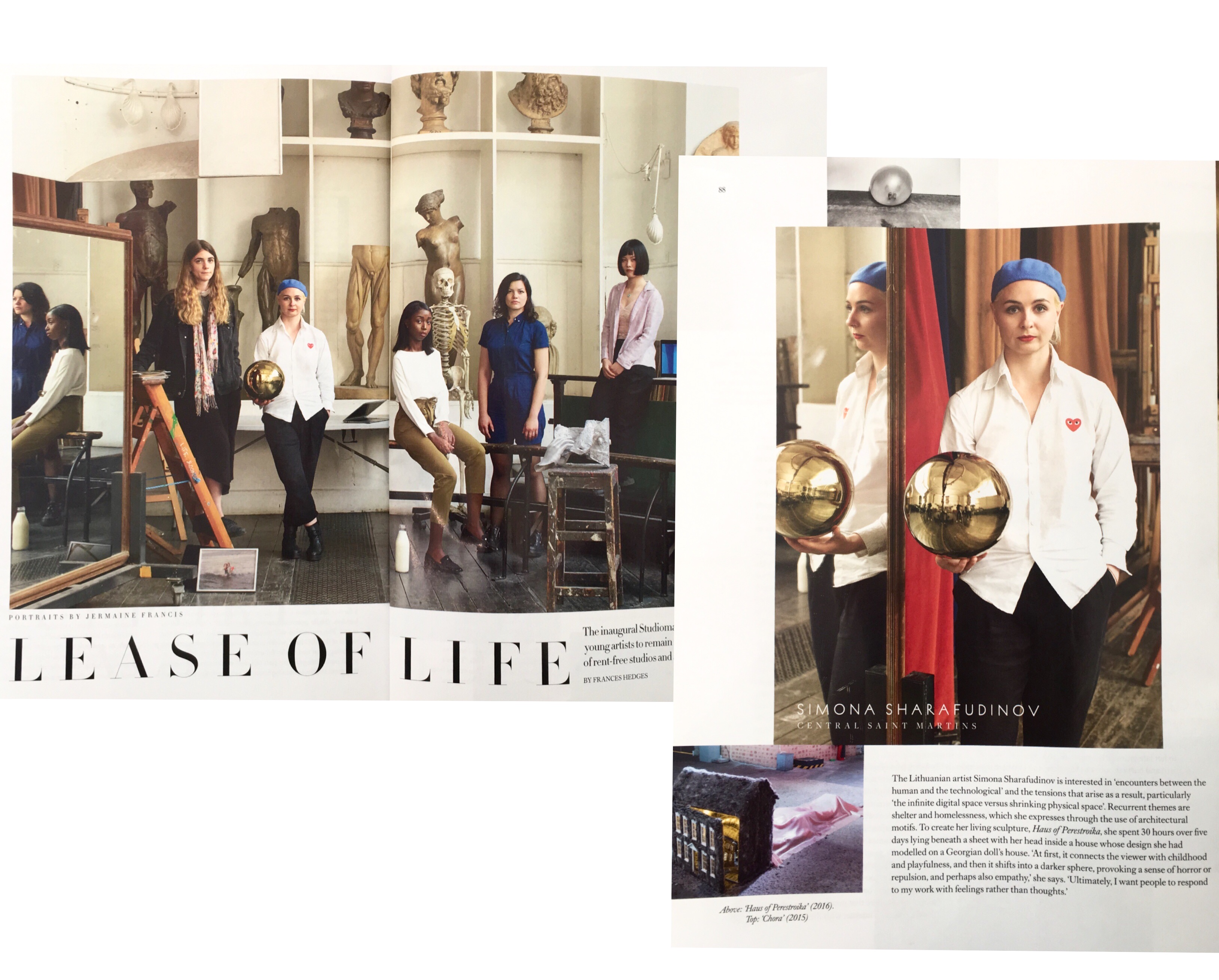 06/09/2017
Feeling incredibly lucky to have been selected as the 2017 Central Saint Martins recipient of Tiffany x Outset Studiomakers Prize





10/06/2017
Exhibition in France
S U R V I V E ! // 5 rue de Guienne, BORDEAUX
16-25th June 15:00-20:00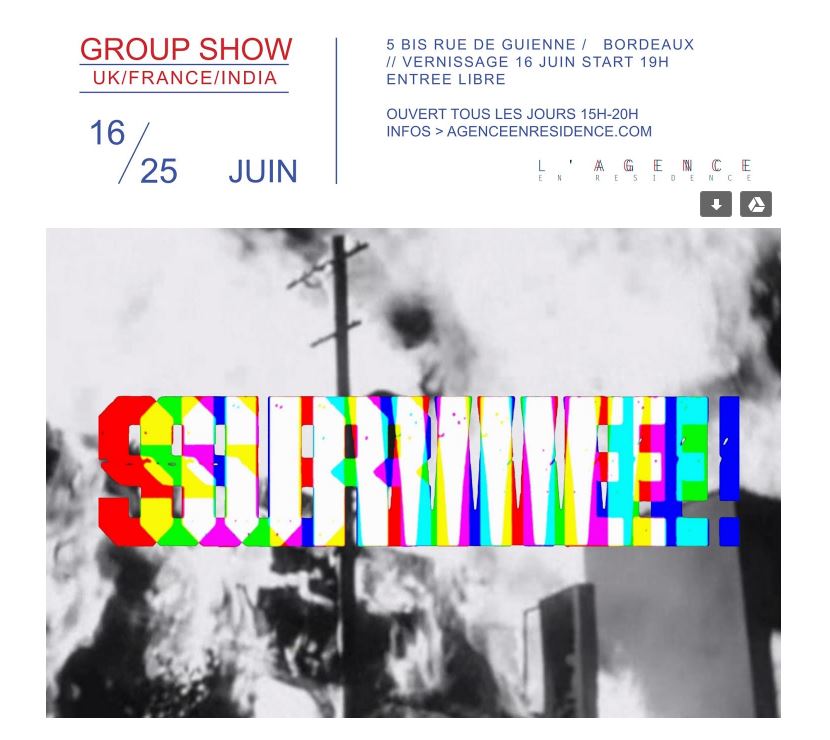 26/05/2017
Take Five: Simona Sharafudinov // CENTRAL SAINT MARTINS NEWS
A feature from Central Saint Martins about Father, 2017 work and the inspirations behind the work.
http://blogs.arts.ac.uk/csm/2017/05/26/take-five-simona-sharafudinov





23/04/2017
' CENTRAL SAINT MARTINS SHOW ONE ' // SIMONA SHARAFUDINOV (Final Degree Show)
Details:
Times: 24-28 May, Weds to Fri: 12 - 8pm, Sat to Sun: 12 - 5pm. Last entry: 30 mins before closing.
D SPACE: Through the college gates, first right
Location: 1 Granary Square, King's Cross, N1C 4AA not the Granary Square, N1 in Islington.
Transport + map: Find us
The show is free and open to the public, no need to book.





23/04/2017
Exhibition in Mexico






01/12/2016
Exhibition in France
' T H E R E A R E N O B O R D E R S I N D R E A M S ' // S I M O N A S H A R A F U D I N O V (solo show)



PERFORMANCE & Openning of the exhibition

On Friday, December 9th, 2016 from 7pm
Laboratoire BX, 4-bis rue Buhan,BORDEAUX, FRANCE


L' A G E N C E E N R É S I D E N C E ( B O R D E A U X , FRANCE ) :
For the 2016-2017 season, the l'Agence en Résidence, has implanted itself in the center of the capital of Gironde, Bordeaux, in order to provide a window to new contemporary art practices. Focusing on new media, new forms and new audiences, the ambition of the l'Agence en Résidence is to provide quality cultural content through curious and accessible cultural programming. In the heart of Bordeaux, L' Agence en Résidence, invites you every month to discover a guest country through original works by an invited international artist-in-residence. Guest Country: U-K !


S I M O N A S H A R A F U D I N O V ( L ON D O N ) :
'The strange and the familiar, the self and the other, the real and the imaginary, the immigrant and the citizen...'

Simona Sharafudinov (Master Degree / Central Saint Martins College of Art & Design UAL) practice explores areas of conflicts and paths where societal norms are confronted. Resistances, obsessions and prejudices that arise from these oppositions nourish her performance, film, installation and photographic works. The result is an artistic proposition, where through the finesse of staging, the space in time tests boundaries of our subjectivity and highlights hidden ideas and repressed thoughts...)
There are no borders in dreams, Performance & Installation from 09/12/2016 to 23/1


Venue / Laboratoire BX, 4-bis rue Buhan,BORDEAUX, FRANCE
Opening Hours / WEDNESDAY SATURDAY, 11am-7pm -SUNDAY 4pm-7pm / Free admission
Tram / Ste Catherine
Site / agencenresidence.com
Contact / L'Agence en Résidence / agenceenresidence@gmail.com

L'AGENCE EN RESIDENCE / THERE ARE NO BORDERS IN DREAMS . DEC 2016/ partners:






15/11/2016
Exhibition
CSM ART AUCTION 2016 // Lethaby Gallery, Central Saint Martins, Granary Building, 1 Granary Square, London N1C 4AA
17th November 17:30-21:00





10/03/2016
Exhibition
thisisanartshow.jpg // HTH Arts Centre, The Broadway, London N8 9JJ
16-22nd June 10:00-17:00






10/03/2016
Exhibition
MA INTERIM SHOW: Our Laughter Will Drown Your Sorrows // The Laundry, 2-18 Warburton Road, London E8 3FN
18-20th March 11:00-17:00

︎ For all enquiries please email studio@sharafudinov.com


Photo © Ben Lansky
Born in Lithuania and adopted by the UK at an early age, Simona takes personal experience and photography as points of departure to trace displaced identity through image-making.
Her interests lie in the human being, its bearing of spirituality, trauma and sexuality. Working across a broad range of media, she combines performance with architectural elements, human body with artificial and natural materials to convey existential tensions and invite viewers to consider and experience the sentience of being.
She lives and works in London.
CURRENT EXHIBITIONS
18 November 2021 - 4 January 2022
Metamorphoses,
NEON Gallery, 97 New Bond Street, London, W1S 1EU
SOLO EXHIBITIONS
2019 October,
Palingenesis
, SET Lewisham, London
2017 December,
SPLEEN
, Burlington Camden, London
2016 December,
There are no borders in dreams
, Laboratoire BX, Bordeaux
SELECTED GROUP EXHIBITIONS
2021

Mythologies,
NEON Gallery, London
2020
KINESIS
, NEON Gallery, London [performance]
2018
Whitechapel Gallery Presents 02, Whitechapel Gallery, London
_Denial_
[performance]
AROUND/HERE
, ASTRA Spoleto, Italy
Space-Honey
, Safehouse 1, London
One Not Be A Chamber
, EXPOSED ARTS PROJECTS, London
2017
Studiomakers
, The Vinyl Factory, London
SURVIVE!
, L'agence en Residence, Bordeaux
COME: Show One
, Central Saint Martins, London
Being in two places at the same time
, GAM - Galeria de Arte Mexico, Mexico City
#flowspiral,
The Saturday Museum, London
CSM Art Auction
, The Lethaby Gallery, London
thisisanartshow.jpg
, HTH Art Centre, London
2016
Our Laughter Will Drown Your Sorrows
, The Laundry, London
2015
New Genes: Dark Matter
, Studio 74, London
Art Gemini Prize 2015,
The Menier Gallery, London
EDUCATION
2017 MA in Contemporary Photography, Central Saint Martins, UAL
2013 BA Media & Journalism (Photography & War), Birkbeck School of Art, University of London
RESIDENCIES
2018
ASTRA
, Spoleto, Italy
2016
L'Agence en Residence
, Bordeaux, France
AWARDS
2017 Tiffany & Co. x Outset Studiomakers Awards
SELECTED PRESS
Harpers Bazaar
, November 2017, Women In Arts: "Lease of Life"
Another Magazine
, September 2017, "
Introducing the Most Exciting Emerging Artists in London Now
"
link
The Telegraph
, September 2017, "
Tiffany & Co announces winners of the Studiomakers Prize
"
link
Hey woman!
, September 2017, "
Tiffany & Co. x Outset Studiomakers Prize 2017
"
link
Central Saint Martins
, May 2017 "
Take Five: Simona Sharafudinov"
link
---