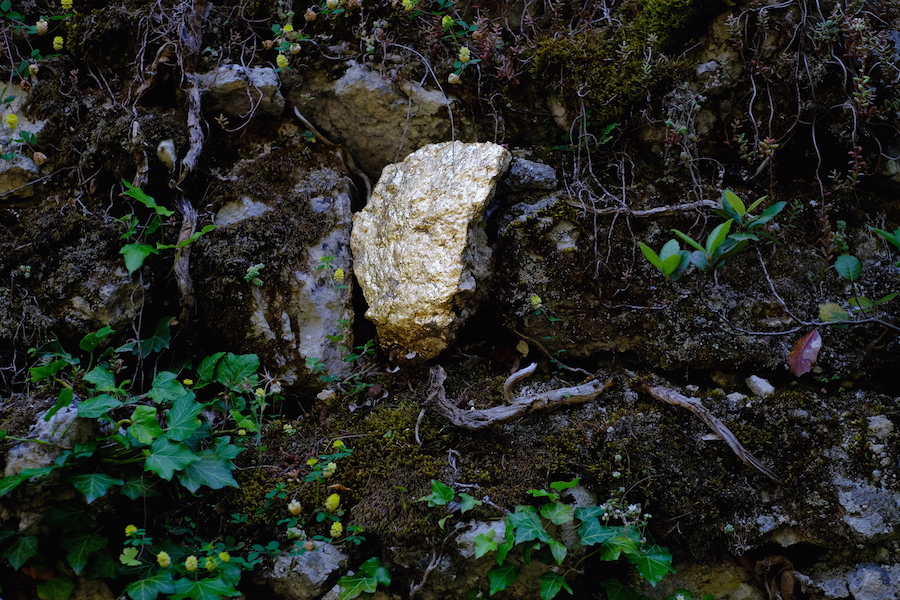 Portrait of a Hermit, 2018
Sculpture/site specific installation
Ancient rocks, tree, goldleaf, charcoal
Dimensions variable
2018



Conceived during a stay at the ASTRA residency in an ancient hermitage on a sacred mountain in Spoleto, Italy. The portrait was inspired by ways of those that were there before us and that which will remain after we are gone. Using materials derived from nature to isolate and frame elements one within the other to bring focus on states of exile and connectivity. Nature is a work of art and a network of technology, to observe it is to learn how to coexist in a complex network of systems.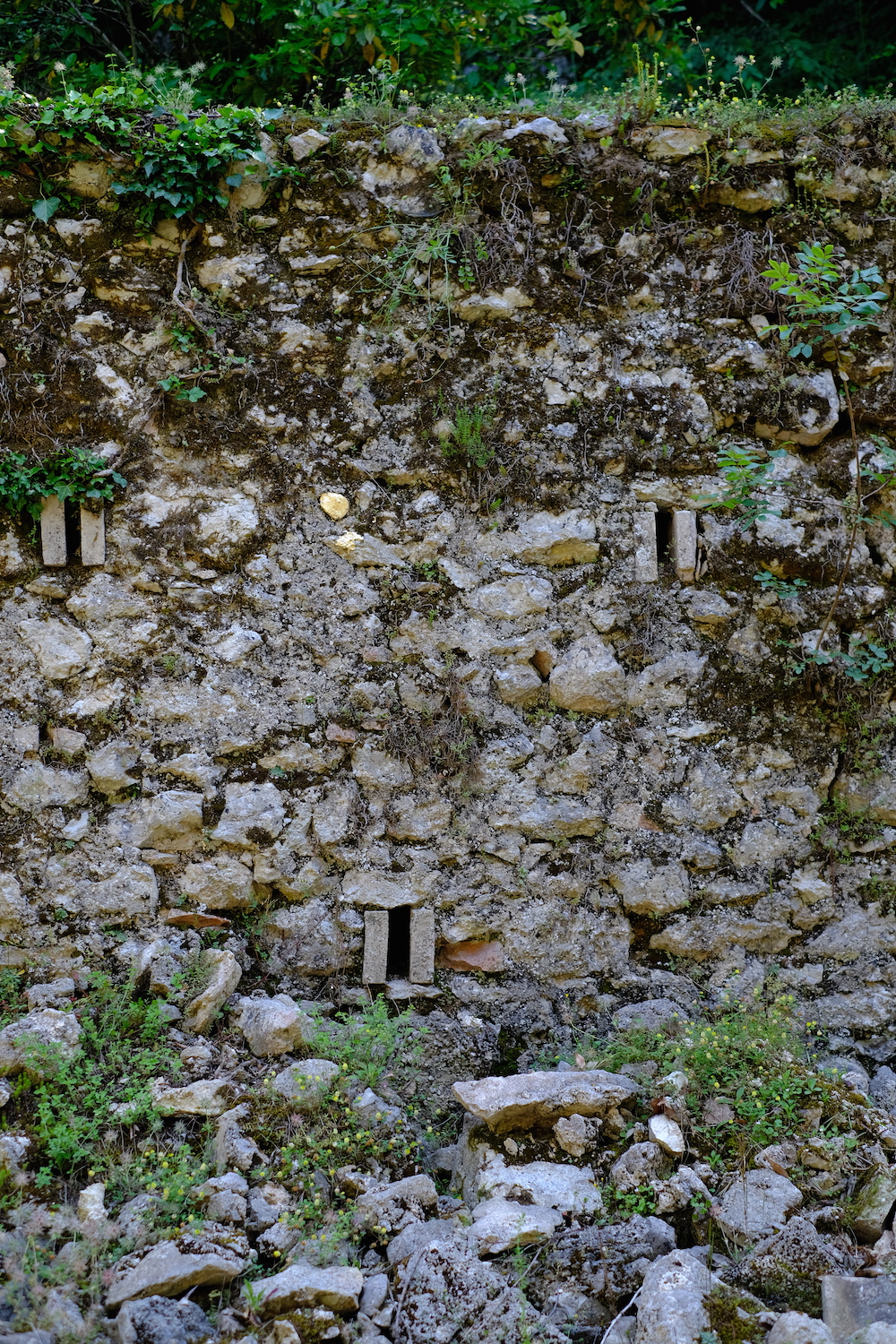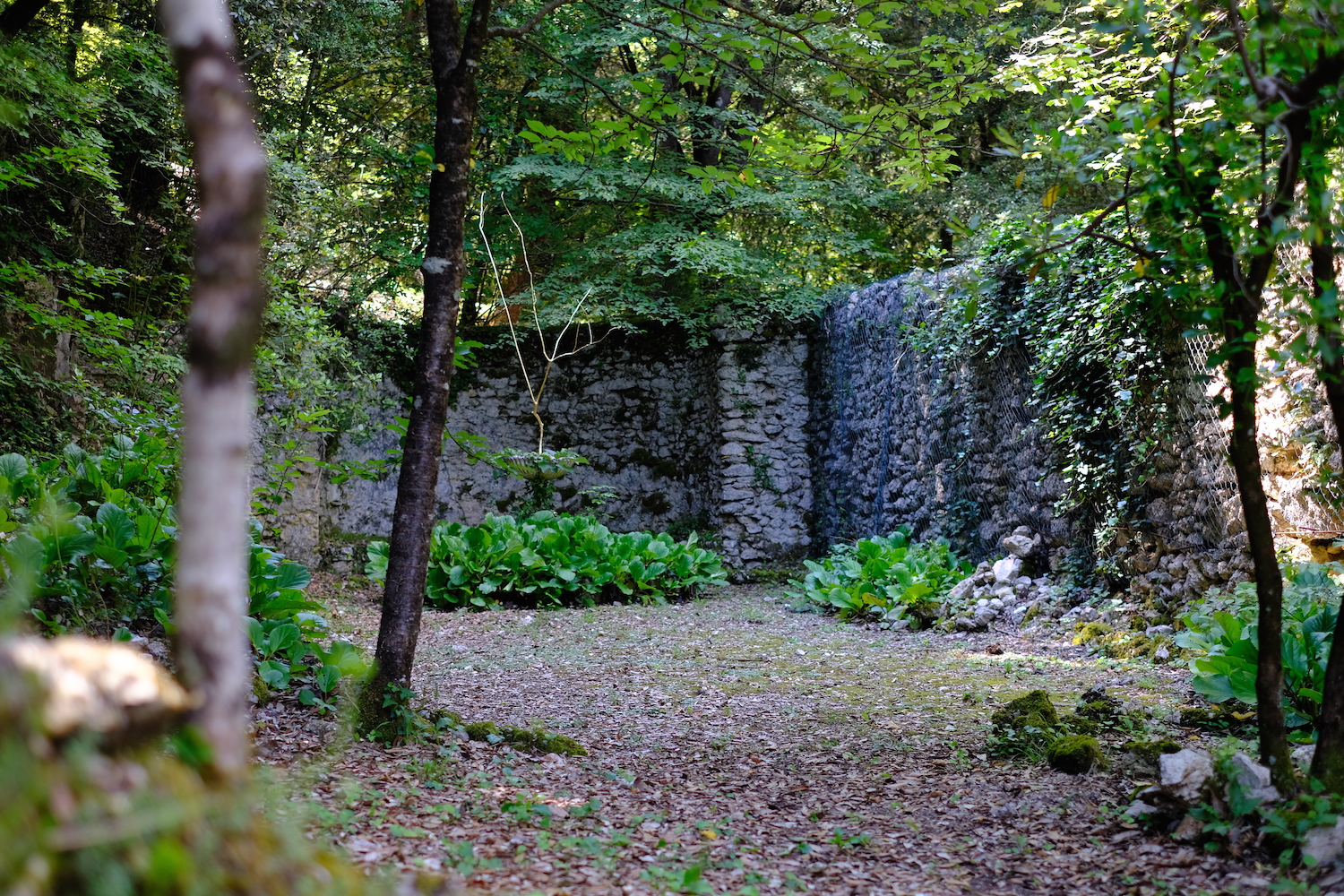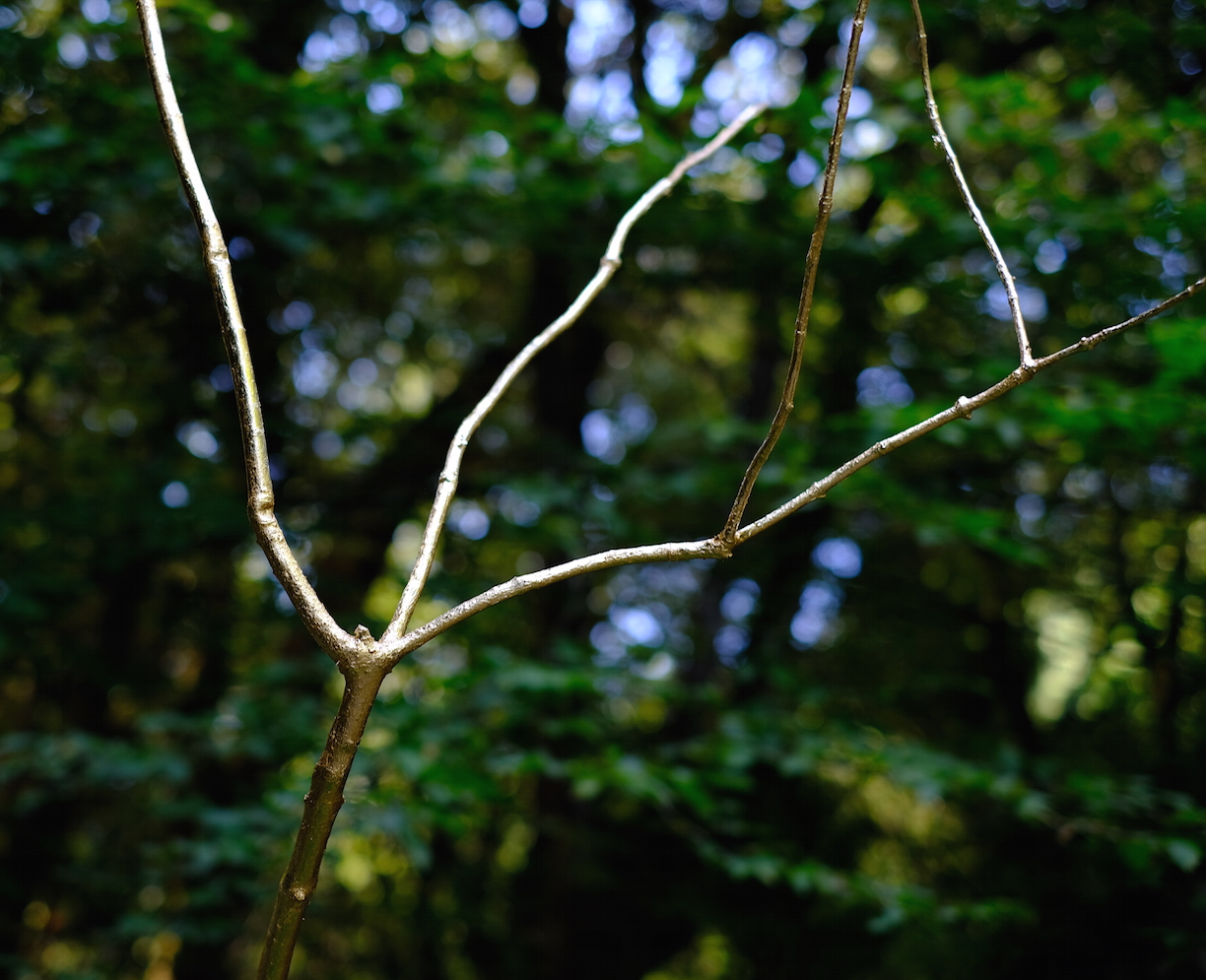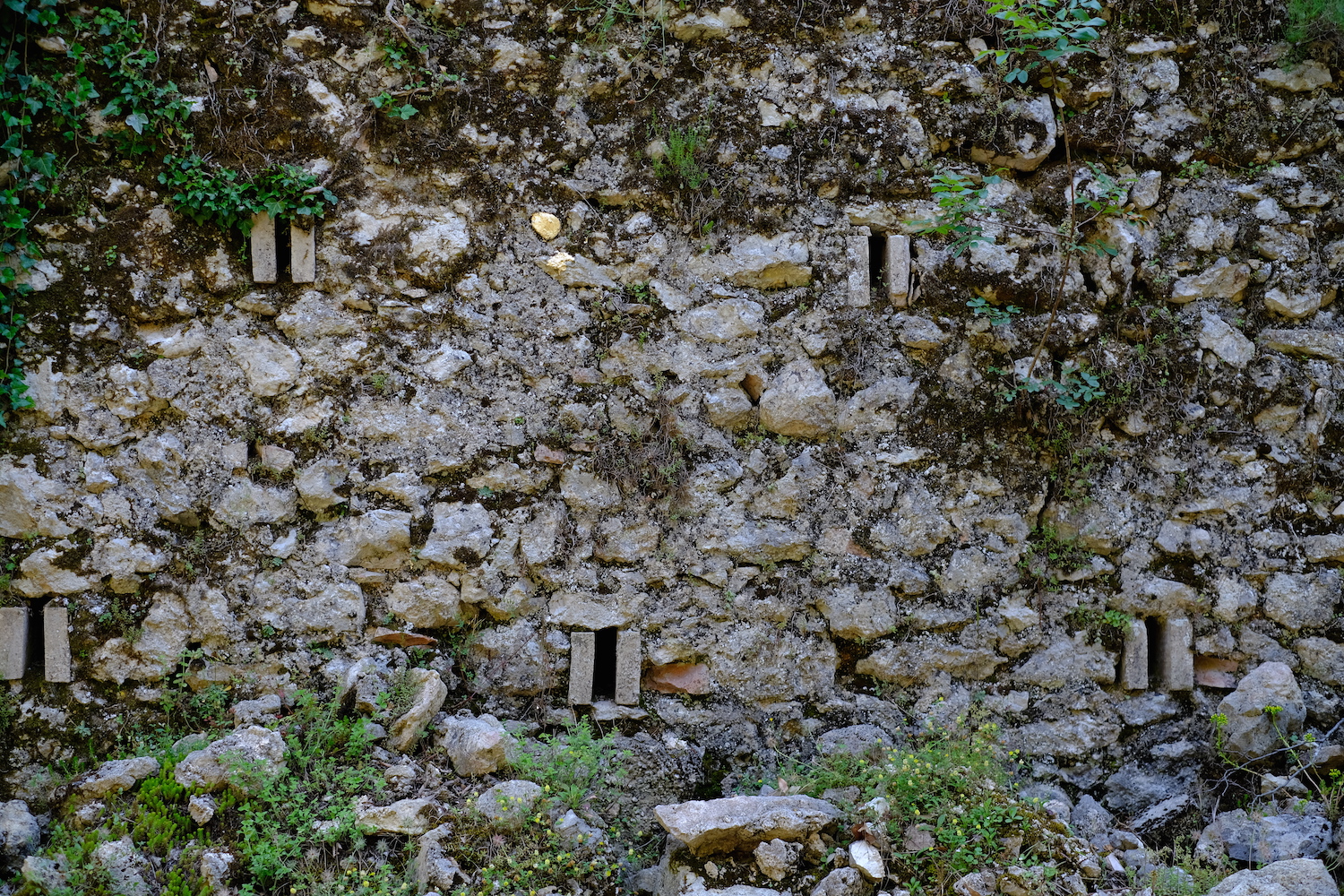 Tension
Sculpture
Burnt wood, shellac, stainless steel
60 x 25 x 25 cm
2017
Created for and exhibited at the group exhibition at Galeria de Arte Mexico (GAM) in Mexico City the work is a response to the theme of 'being at two places at the same time'. Exhibited at the same time as
The Father, 2017
in London, the work is a sculpture which comes alive with the encounter of exhibition visitors reflections co-existing between two cities. Combining materials from nature and industry to create an artefact of technology which holds and suggests both tension and tranquility.
Infinity Room, 2017
Installation
Paint, flexible mirror, paper, rope, war rescue stretchers, oil paint
Dimensions variable
2017
A room. Binary code. Repetition of sequence 0 and 1; + and -. Same message. The message is never revealed, only the process where the viewer is turned into the negative in the infinity and repetition of image. The feeling is the only image that matters. The room, the sequence and the viewer change with the natural light from dawn to dusk.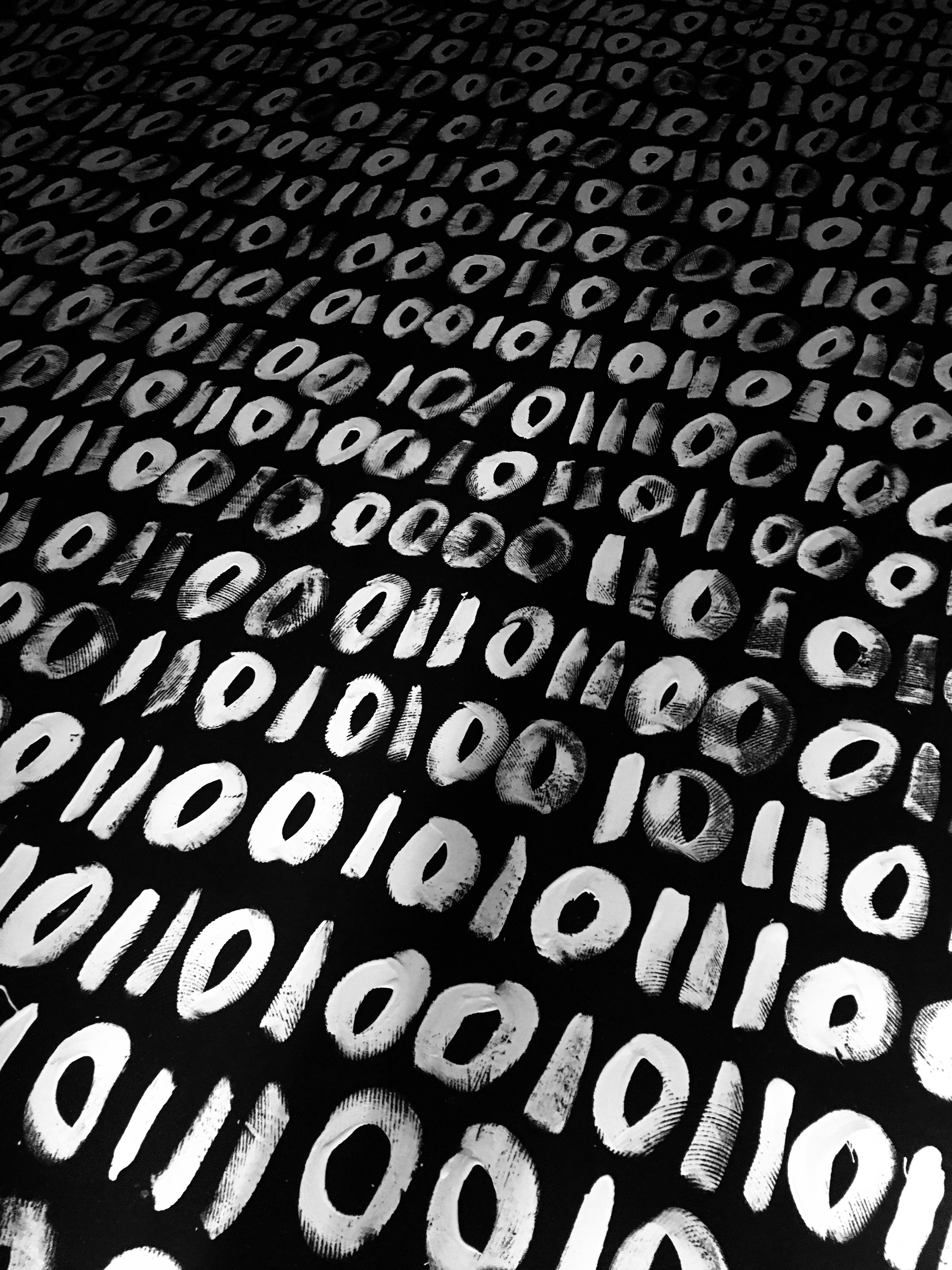 A.P.parent Snapshot, 2016
(The Children Act 1989)
Installation
Children's inflatable toy house, blackboard paint, uv paint, acrylic piggybank, fabric, PVA, rescue blankets, uv lights, air pump
223 x 213 x 198cm
2016


Hornsey Town Hall, site-specifc work conceived to confront neglect and idealised systems of value through assemblage of children's toys.
An inflatable Victorian children's playhouse covered in blackboard paint stands in obstruction to visitors way. A continuous airflow makes the house breathe. Inside the house UV lights reveal a forensic trace, marks of something gone horribly wrong, a small acrylic house (a piggybank) stands amongst the carnage.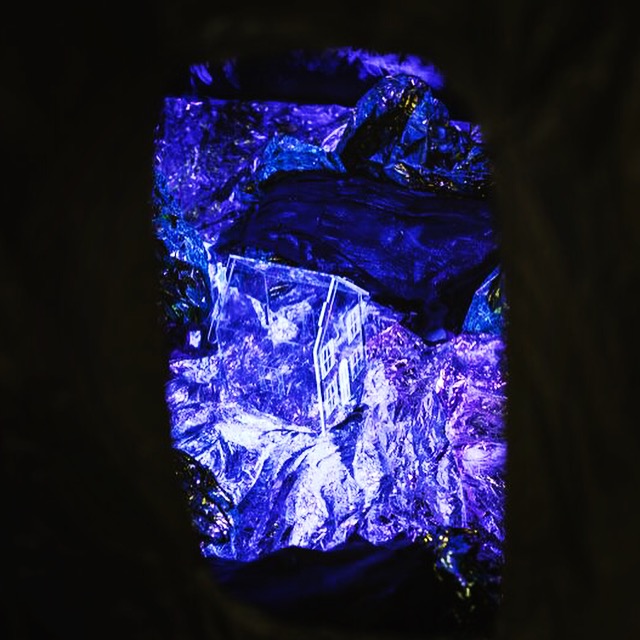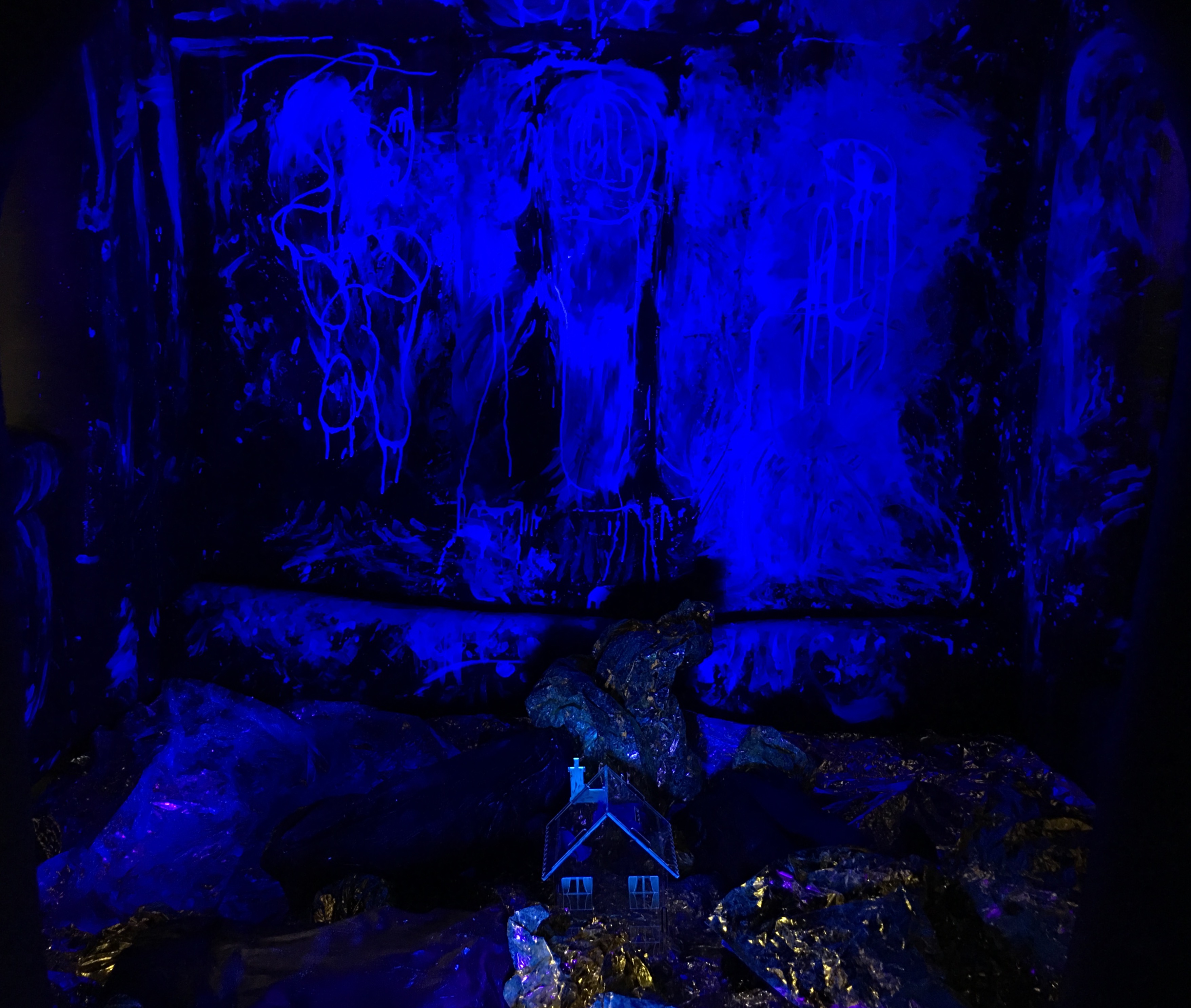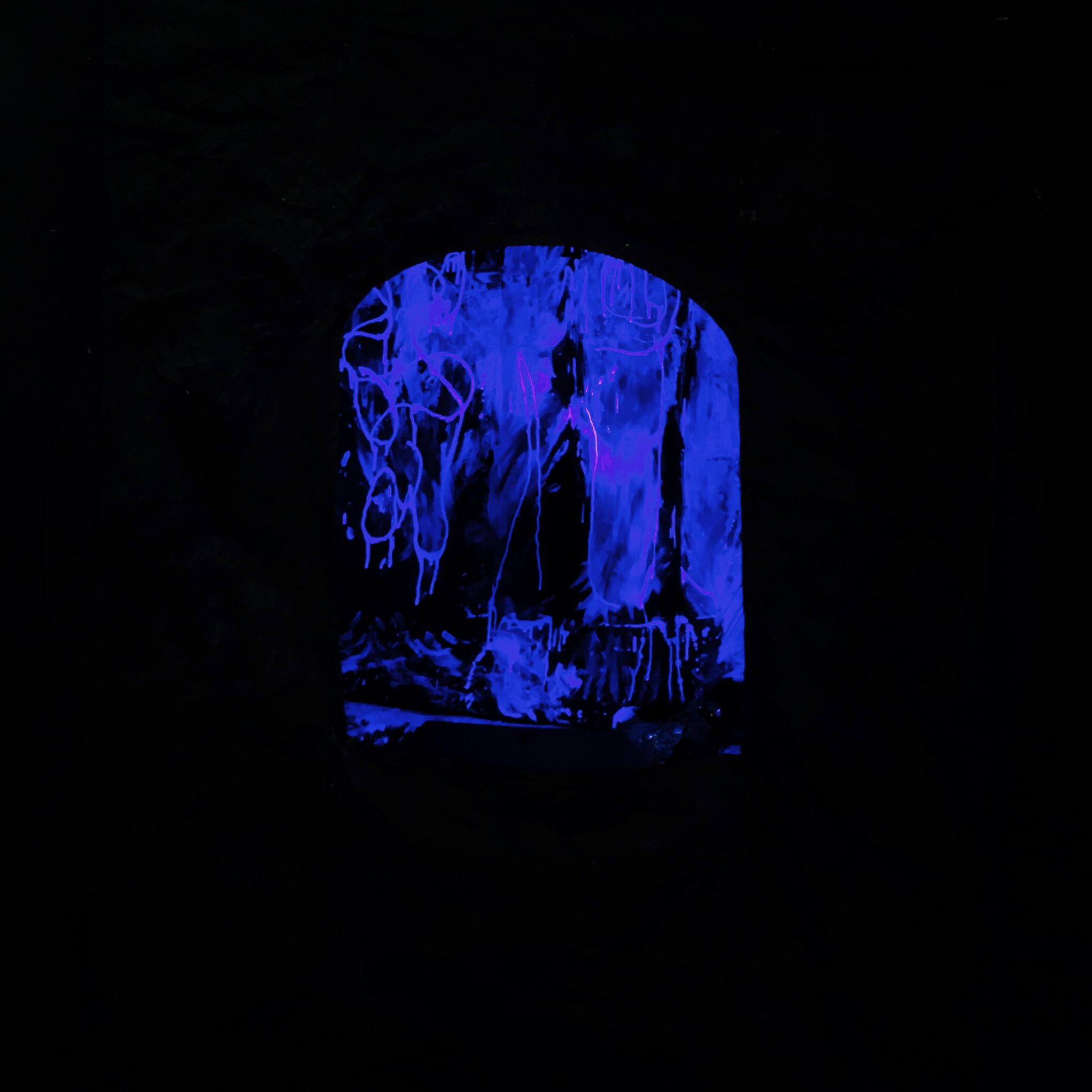 Photography © Ben Lansky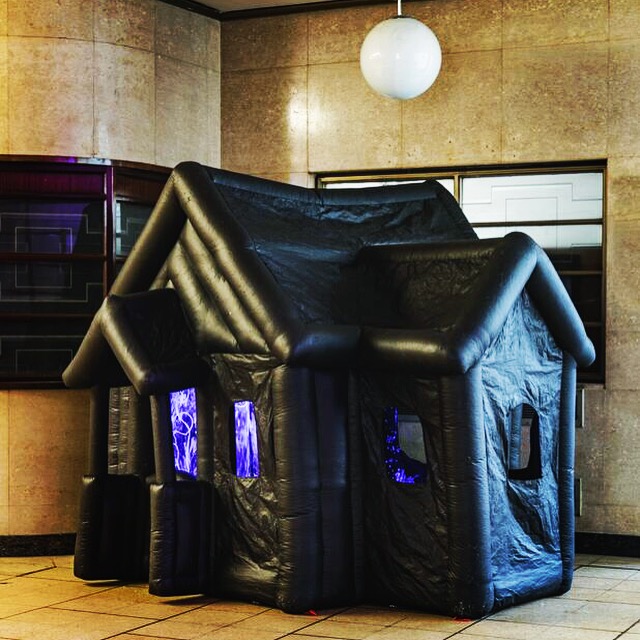 Photo © Anni Katrin Elmer
Roadkill
Sculpture
Wood, Polyurethane foam, oil paint, glass bottle, milk, latex, pigment, antique frame, plaster, metal chain, mirror, angling hooks and wire
Dimensions variable
2015


Using a single personal photograph as a document to memory and inspiration, three-dimensional form is given to feelings of desire and loss.


Photography © Anni Katrin Elmer