Portrait of a hermit, 2018
Conceived during a stay at the ASTRA residency in an ancient hermitage on a sacred mountain in Spoleto, Italy. The portrait was inspired by ways of those that were there before us and that which will remain after we are gone. Using materials derived from nature to isolate and frame elements one within the other to bring focus on states of exile and connectivity. Nature is a work of art and a network of technology, to observe it is to learn how to coexist in a complex network of systems.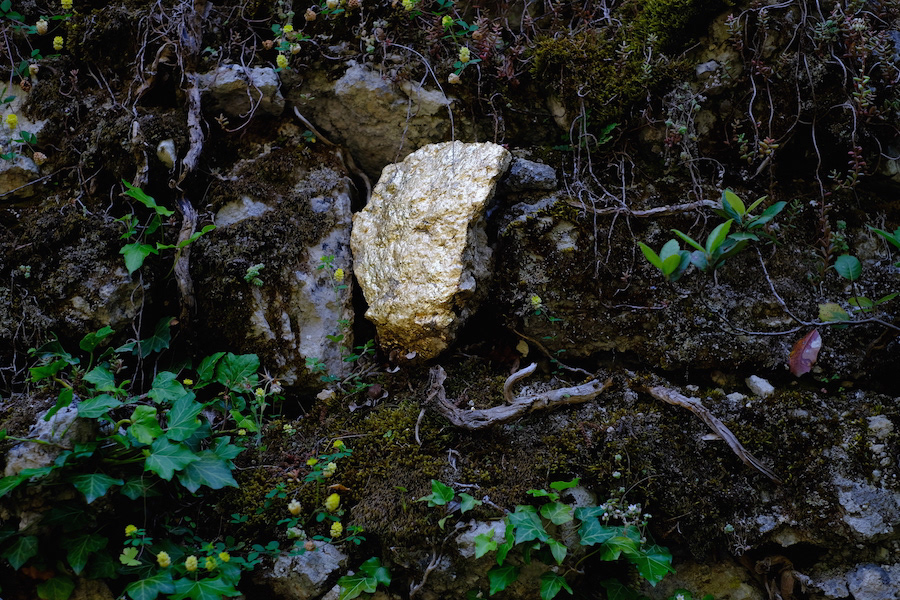 Infinity Room, 2017
A room. Binary code. Repetition of sequence 0 and 1; + and -. Same message. The message is never revealed, only the process where the viewer is turned into the negative in the infinity and repetition of image. The feeling is the only image that matters. The room, the sequence and the viewer change with the natural light from dawn to dusk.
A.P.parent Snapshot 
(The Children Act 1989), 2016
Hornsey Town Hall, site-specific work conceived to confront neglect and idealised systems of value through assemblage of children's toys. An inflatable Victorian children's playhouse covered in blackboard paint stands in obstruction to visitors way. A continuous airflow makes the house breathe. Inside the house UV lights reveal a forensic trace, marks of something gone horribly wrong, a small acrylic house (a piggybank) stands amongst the carnage.